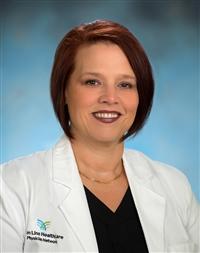 Midwifery is making a comeback, of sorts, thanks in part to the popularity of the BBC program "Call the Midwife," based on the memoirs of a young woman who worked as a midwife in London's East End in the late 1950s. Through the camera lens we are able to glimpse laboring women under the watchful and supportive care of midwives, revealing a bygone era and less emergent approach to childbirth.
The midwifery model of care is grounded in the idea that for most women, birthing is a natural occurrence. After all, women have been successfully having babies for thousands of years. Midwives are also known for practicing a great deal of patience in allowing a woman to go through labor without intervention, such as drugs and continuous monitoring, to let the woman's body do what it already knows how to do.
Riddle Hospital, part of Main Line Health, is now one local hospital providing midwifery services to the growing number of women who prefer to use a midwife for pregnancy, birth and postpartum care.
To understand more about the midwifery experience, we caught up with Denise Wilks, a certified nurse midwife (CNM) who works at and attends births at Riddle Hospital. She was also a labor and delivery nurse for 10 years prior to becoming a midwife.
Starting with the basics, what does a midwife do?
Denise Wilks (DW): Certified nurse midwives have an advanced degree with specialized training in obstetrics and reproductive health. In the months leading up to labor and delivery, we ensure the health of the pregnant woman and her baby by providing guidance around health and well-being, prescribing medications and nutritional supplements, recommending and running appropriate tests, and most importantly, making sure she is supported and nurtured throughout her pregnancy.
During labor we monitor how the baby is doing and encourage the mom to move around and try different positions to help the baby descend through her pelvis. This is to let her body respond however it needs to respond, depending on the type of labor she is having. We can also "catch" the baby in whatever position works for the mother, whether it's side laying, hands and knees, or squatting. Basically, we are creating an environment that empowers women and enables them to have a more natural birthing experience in a hospital setting.
What if a woman has a high-risk pregnancy, can she still use a midwife?
DW: Yes, that's the wonderful thing about the collaborative care model and relationship here with the Riddle Hospital physicians and nursing staff. If a woman is considered high risk, I am able to consult with an OB/GYN in my practice. Together, we ensure she gets the medical care she needs while also benefiting from the midwifery model of care. I am proud to be a part of a great group practice that of physicians who embrace and respect the midwifery practices and philosophy.
When is it time to "call the midwife"?
DW: From the start! I want to help women know they can feel safe during birth—and that starts from the very first visit. I do a lot educating from the first appointment, helping the woman prepare for the birth experience and to understand the changes her body is going through. I advise the women I care for that my main role is to help them get mentally prepared for birth because they will have no control over what their bodies will instinctively do to bring forth the baby. Women that have embraced the birthing process by reading, attending birth classes, exercising and planning for the day of their birth are empowered and strong. This planning, education and support by their care provider also helps to alleviate anxiety and fear that can, at times, be overwhelming. Because women do have control over how they handle the birthing, I encourage women to labor at home during the early phase of labor and to come to the hospital when they're really kicking into active labor. While the woman is laboring at home, we're often on the phone together or texting so that I can provide her with support and encouragement through the intensity of the change that's going on in her body. I can usually tell by talking to her when it's time for her to come in!
Does using a midwife mean less chance of having complications or needing a C-section?
DW: Not necessarily. While we do know that women who are prepared mentally and are well supported throughout pregnancy and birth do have better outcomes, there are simply no guarantees when it comes to birth. Every woman labors differently and responds differently to what her body is doing. I am well experienced in recognizing signs of distress in the baby (and the mother) and will consult and collaborate care with an OB/GYN in those cases. If a cesarean is deemed necessary, I will continue to work alongside the OB and remind the mom of all the work she has already done to prepare for birth—whichever way it goes. I am also trained to surgical assist with cesarean sections. This provides a continuation of care even into the operating room.
Is there anything else you want women to know about midwifery care at Riddle Hospital?
DW: Riddle Hospital is very dedicated in its support of women during labor and postpartum. This includes immediate skin-to-skin after the baby is born, whether it is a vaginal birth or by cesarean section, as well as delayed cord clamping, lactation support and the option for a gentle cesarean section should a woman need to have one.
To set up a consultation with the midwife at Riddle Hospital, call 610.891.8240.