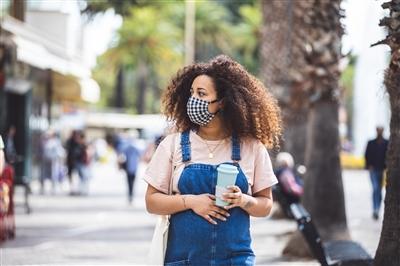 Pregnancy is an exciting time and, for many women, it means celebrating news of a new arrival with family and friends. Baby announcements, baby showers, gender reveal parties and even 'babymoons' have all become ways for parents to celebrate pregnancy with the people that are closest to them. 
But over the past several months, in light of COVID-19, many expectant mothers have had to put these celebrations on hold or forego them completely. And if that's the case for you, it's normal to feel disappointed or let down.
"Part of pregnancy is celebrating the sense of family and community that comes with a new baby. We look forward to sharing this milestone with a partner, friends and family and the other women in our lives. This sharing and celebration can be done from afar, but it's okay to grieve the loss of events like a baby shower or announcing your pregnancy among family," says Samantha Hunsicker, LCSW, MEd, CD (DONA), a licensed clinical social worker at Main Line Health's Women's Emotional Wellness Center.
Missing out on rites of passage like these aren't the only way that COVID-19 has made being pregnant in a pandemic difficult. Many hospitals have visitor restrictions in place that allow women in labor to only have one or two visitors, which means that your birth plan may have undergone some last-minute changes if you had to choose between having your doula in the room or another support person. And once baby arrives? Siblings, grandparents and other family members likely won't be permitted to visit.
While these restrictions are necessary to protect mom and baby, Hunsicker says it's okay to be disappointed that you won't be able to share the precious hours and days following your baby's arrival with the people closest to you.
COVID-19 grief can carry into the postpartum period, too—a time when many women are already feeling vulnerable and rely on support from family and friends to deal with the emotional and physical demands of caring for a newborn. 
Finding ways to deal with grief
Grief during pregnancy and postpartum can feel overwhelming, especially when you're in the throes of new motherhood and all that it entails. But recognizing and acknowledging this grief can allow you the clarity you need to ask for help or find outlets to deal with it.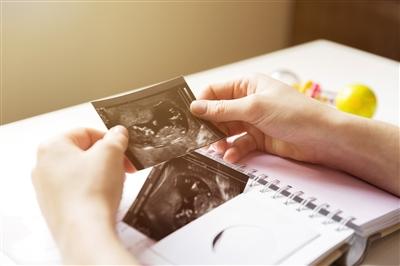 Even though it may feel like your options for support are limited, there are still plenty of ways for you to practice self-care and find healthy, constructive ways to cope with grief, including:
Eating well and exercising. This can be a difficult commitment to make when you're living life according to a newborn's schedule, but invest in meal delivery service or look for meals you can make ahead of time and freeze for the week. When it comes to exercise, try stretching, gentle yoga or short walks. New mothers should be mindful of their body's physical recovery from childbirth, as well as consulting with their OBGYN or midwife before engaging in any strenuous exercises.
Look for creative outlets. When you have a moment to yourself, you might just want to kick back and scroll through social media. But when you're grieving, seeing the 'highlight reel' of other people's lives or coming across news that may be triggering can only worsen your feelings. Instead, look for creative outlets to occupy your time like putting together a baby book, checking Pinterest for some nursery design inspiration, or coloring.
Try grounding techniques. Grounding techniques can help you deal with stress, anxiety and depression in the moment that you feel them. Techniques can vary, but may include deep breathing, practicing mindfulness, or focusing your attention on something you are doing, touching, tasting, smelling or seeing. 
All of these can help you cope but, if you find that you still need more support, don't think twice before reaching out to someone. 
"Many times, women hesitate to reach out for mental health support because they think they're 'overreacting' or their feelings will go away on their own. Many fear they will be judged.  Especially during an emotionally vulnerable time like the postpartum period during a pandemic, it's important that women reach out to ask for help and get the compassionate and supportive treatment they need and deserve," says Karen Pentz, MSW, LCSW, a licensed clinical social worker at Women's Emotional Wellness Center. 
For some women, this can mean making the call to a therapist. But if you're not ready to make that call, start with reaching out to a close friend or family member or even divulging how you feel to a partner. 
"Everyone's experience and needs are unique so others might not know what you need unless you tell them.  Even the people who are closest to you might not realize that you're feeling sad, upset, anxious, or just generally having a hard time," says Pentz. Try scheduling a weekly call with a friend to talk about how you're doing, or scheduling virtual (or socially distant) meetings with family each week during your pregnancy so they can share in the joy of this time with you.
Above all, don't criticize yourself for how you're feeling.  Try to meet yourself with compassion and give yourself permission to reach out and get the support you need to start feeling better.  
"It is important to be gentle with yourself and remember that what you are feeling is valid. It is okay to feel grateful for the health of both yourself and baby, while also mourning the loss of milestones or celebrations that you had been looking forward to during your pregnancy and postpartum periods," Hunsicker reminds women.
Support for pregnant and postpartum women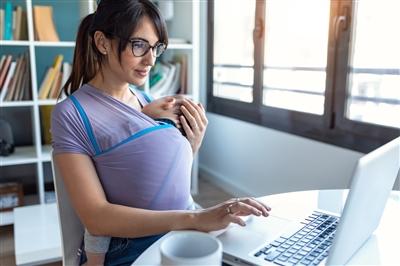 At Main Line Health, we understand that pregnancy and the postpartum period can be a stressful and emotional time—even when there's not a pandemic. That's why we offer support groups for women, facilitated by women. If you're grieving, sad, stressed, depressed or just looking for other moms to connect to during this time, we offer several support groups that can help.
Learn more about our support groups including After Baby Connections, Mindfulness & Meditation, and Mindfulness, Meditation and Movement.
Main Line Health serves patients at hospitals and health centers throughout the western suburbs of Philadelphia. To schedule an appointment with a specialist at Main Line Health, call 1.866.CALL.MLH (225.5654) or use our secure online appointment request form.