Women's Health Source (WHS) is a free health and wellness print publication designed for women who want to improve and maintain a healthy lifestyle for themselves and their family.
Subscribe to start receiving your copy of Women's Health Source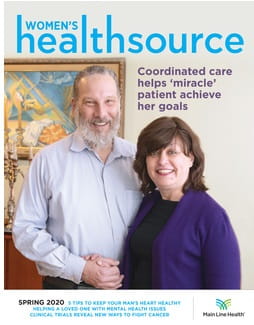 Spring 2020
Inside this issue: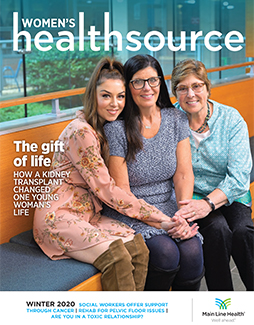 Winter 2020
Inside this issue: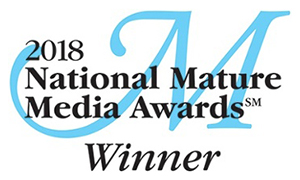 National Mature Media Awards 2018 Merit winner
Main Line Health's Women's Health Source has won a merit National Mature Media Award. The National Mature Media Awards is the nation's largest awards program that annually recognizes the best marketing, communications, educational materials and programs for adults age 50 and older.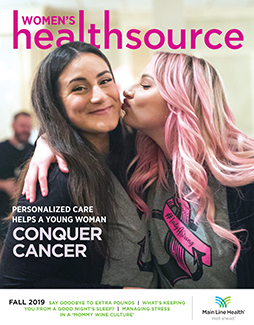 Fall 2019
Inside this issue: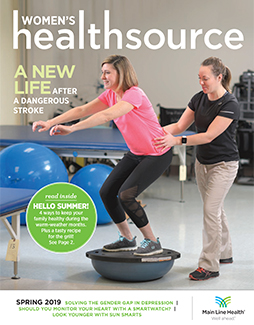 Spring 2019
Inside this issue: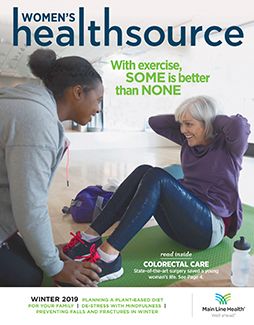 Winter 2019
Inside this issue: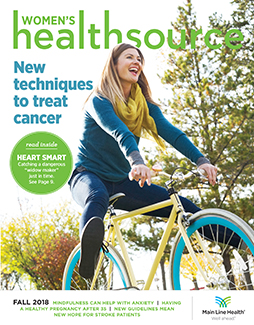 Fall 2018
Inside this issue: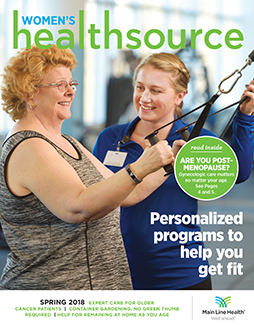 Spring 2018
Inside this issue:
Previous issues of Women's Health Source