What is recreational therapy?
Recreational therapy is a process that can help people with illnesses or disabilities regain their functioning and participation in life situations that may otherwise have been difficult for them.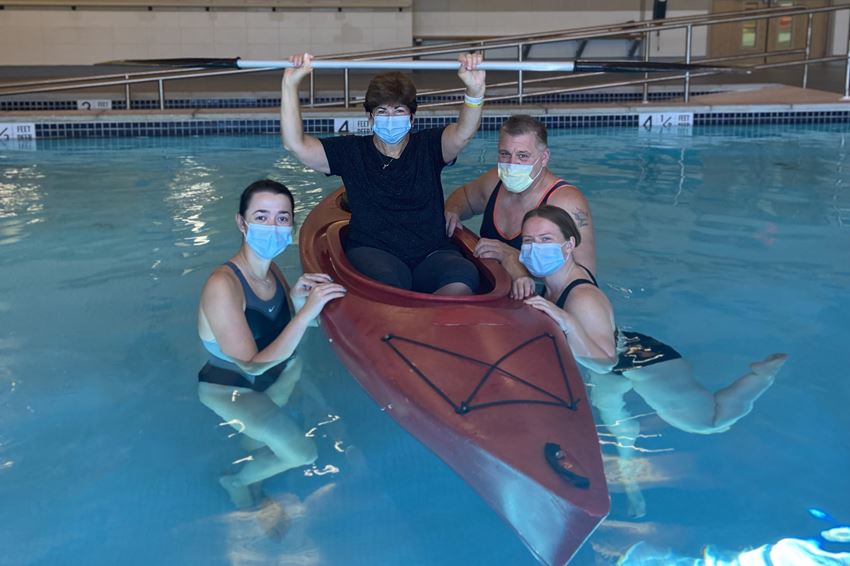 Recreational therapy methods may include:
Cooking
Leisure counseling
Relaxation techniques
Who provides recreational therapy services?
A recreational therapist (RT) uses recreation and leisure to assist people in reaching their rehabilitation goals. Their primary rehab goals center around finding ways for people to return to their desired leisure pursuits.
Recreational therapists work to enhance or sustain a person's physical, cognitive, social, emotional and spiritual functioning through therapeutic activity and community reintegration. They assist individuals with developing a healthy leisure lifestyle that promotes continued rehabilitation, health and quality of life.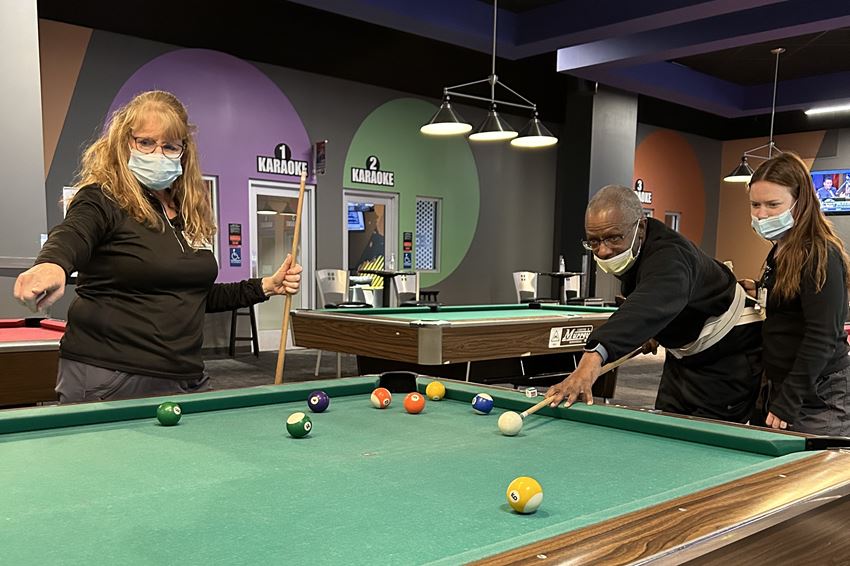 RTs also help people expand the range and level of function of leisure activities a person engages in and may promote new types of leisure activity to participate in regularly. They provide education on community resources, community reintegration, energy conservation in the community, assistive technology, adapted recreation, resources to expand individuals' leisure repertoires and accessible travel.
Bryn Mawr Rehab Hospital recreational therapists maintain their CTRS credential through the National Council of Therapeutic Recreation Certification (NCTRC).
For inpatient recreational therapy, call 484.596.6000.
For outpatient recreational therapy, call 484.596.5000.