Exhibition information
24th annual exhibition and sale
November 2, 2019–January 26, 2020
The annual preview party will be held on Saturday, November 2 from 5:00 pm to 10:00 pm.
Register for the preview party
Call for entries
Bryn Mawr Rehab Hospital's Art Ability program accepts artist entries for the annual exhibition and sale from mid-April to mid-June each year.
Sponsorship information
Art Ability provides an opportunity for businesses to meet their marketing and outreach goals while supporting the work of artists with disabilities.
Sponsorship opportunities brochure (PDF)
2019–20 featured artist: Carol Spiker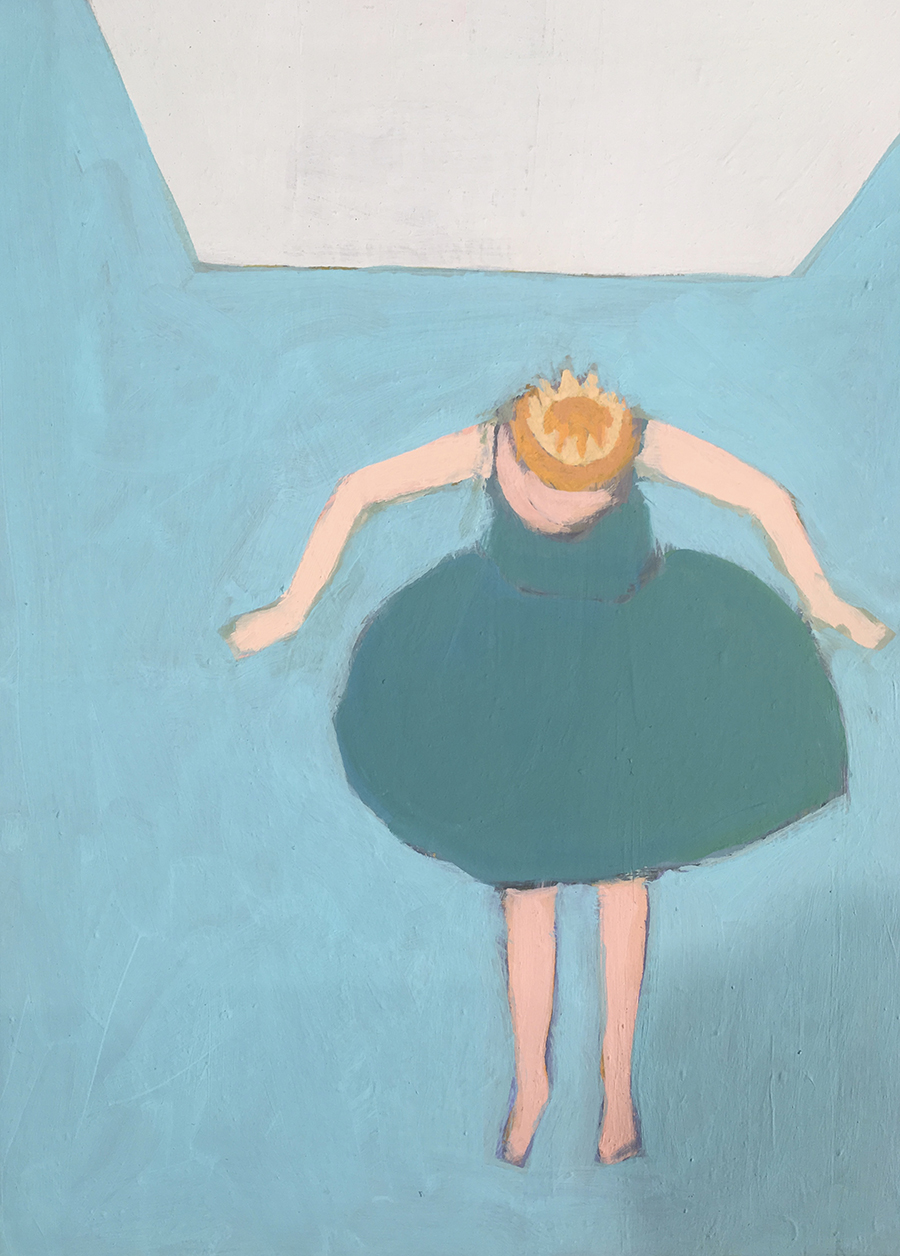 Up, Up and Away
Medium: Oil on paper
Carol Spiker, a former patient at Bryn Mawr Rehab Hospital, has always had a passion for graphic arts. As a busy mom who raised two boys, Carol worked for an ad agency, did a great deal of volunteer work, ran a couple of marathons, and started a lacrosse program that ran for 26 seasons. She then returned to school in the late eighties to study painting, as she wanted to begin creating art that was inside-out versus outside-in. This journey continues today after a few big twists and turns along the way.
In 1998, Carol was thrown into a creek when her car was hit on I-95. She realized immediately that she was paralyzed, and her only words were: "thank God I have my hands." Yes, being paralyzed makes painting more difficult, and she can no longer tackle that 8' x 10' canvas. But, she can still paint. She is one of the lucky ones, and art has become a driving force in her life, a focus that has sharpened even more after her accident.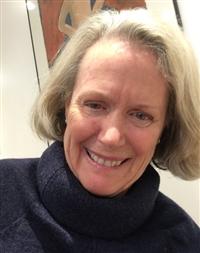 Painting is her passion—no matter how often she has explored other directions, the figure continues to pull her back to a brush and a canvas. Carol has found that color choices are an important part of her creative process. Her decisions involving colors have evolved over time and reveal evidence of her feelings, while at the same time grow into beautiful passages that empower the picture's surface. Carol says, "I would have loved to hang out with Richard Diebenkorn and the Bay Area Figurative painters in the 50's or Milton Avery in NYC in the 40's!"
Making art exposes oneself, and for Carol, it can be scary. Over time, she has learned that it takes courage to put your creations out there to be seen by the world and for others to judge. Somehow, this understanding—that she must be brave—has helped her through her twenty-year journey as a paraplegic.
We welcome any artist interested in participating to contact us at artability@mlhs.org or call 484.596.5607 to provide your name and contact information for our mailing list.