Women's heart disease risk factor assessment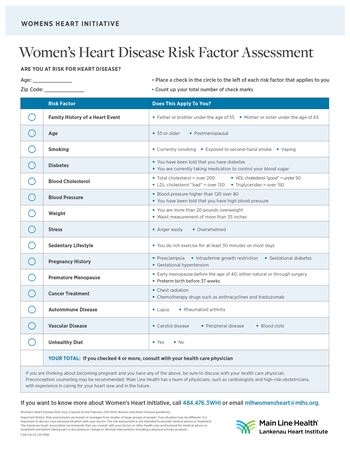 Knowing your risk for heart disease can help you manage your health. Our cardiac risk assessment tool is designed to help women identify their risk of cardiovascular disease and encourage them to discuss risk modification strategies with their health care providers. It is based on the 2011 and 2013 American College of Cardiology/American Heart Association Guidelines on the Assessment of Cardiovascular Risk in Women.
NOTE: This tool is not meant to provide medical or other professional advice. Its purpose is to help initiate and facilitate a conversation with medical providers.
Take our cardiac risk assessment tool below and take an important step in managing your heart health today!