We are pleased to share that Main Line Health has been recognized by numerous highly respected, third party organizations for our achievements in quality and patient safety.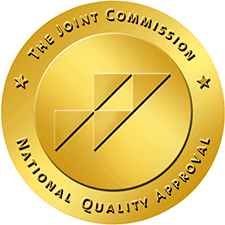 Joint Commission — The Gold Standard
Main Line Health hospitals are fully accredited by the Joint Commission. The Joint Commission is an independent, nonprofit organization whose accreditation and certification process is recognized nationwide as a symbol of quality that reflects an organization's commitment to meeting certain performance standards.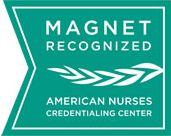 MAGNET® Recognition for Nursing Excellence
Main Line Health has received System Magnet® designation from the American Nurses Credentialing Center (ANCC), the nation's highest award for recognizing excellence in nursing care, which has been awarded to only seven percent of hospitals and 22 health systems in the nation. Riddle Hospital, Bryn Mawr Rehab Hospital and the Main Line Health HomeCare & Hospice division have received initial designation, and Lankenau Medical Center, Bryn Mawr Hospital and Paoli Hospital have been designated for the third time. We are the only health system in the nation to bring on two initially designating entities and the HomeCare & Hospice division, along with three re-designating hospitals. With this designation, Bryn Mawr Rehab Hospital becomes the fourth acute rehabilitation facility in the country, and the only one on the East Coast, to receive Magnet recognition.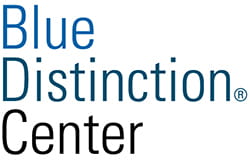 Blue Distinction Award for Quality
Main Line Health hospitals have earned the Blue Distinction Award from the Blue Cross and Blue Shield Association for demonstrating expertise in delivering quality care in the following specialties: Spine Surgery, Knee and Hip Replacement, and Cardiac Care.
Blue Distinction Centers (BDC) met overall quality measures, developed with input from the medical community. A Local Blue Plan may require additional criteria for providers located in its own service area; for details, contact your Local Blue Plan. Blue Distinction Centers+ (BDC+) also met cost measures that address consumers' need for affordable healthcare. Each provider's cost of care is evaluated using data from its Local Blue Plan. Providers in CA, ID, NY, PA, and WA may lie in two Local Blue Plans' areas, resulting in two evaluations for cost of care; and their own Local Blue Plans decide whether one or both cost of care evaluation(s) must meet BDC+ national criteria. National criteria for BDC and BDC+ are displayed on bcbs.com. Individual outcomes may vary. For details on a provider's in-network status or your own policy's insurance coverage, contact your local Local Blue Plan and ask your provider before making an appointment. Neither Blue Cross and Blue Shield Association nor any Blue Plans are responsible for non-covered charges or other losses or damages resulting from Blue Distinction or other provider finder information or care received from Blue Distinction or other providers.