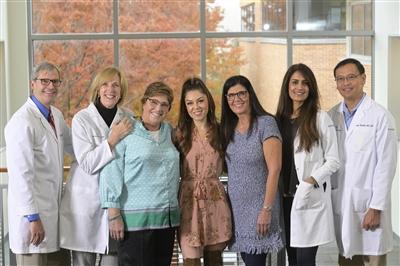 Nicole Moeser of Southampton, Pennsylvania, was a teenager when she, her mother Adriene Moeser, and her aunt Claire Saponaro learned they had something in common: a kidney disorder caused by an inherited abnormal gene.
The condition—focal segmental glomerulosclerosis (FSGS)—consists of scar tissue that forms on the parts of the kidney that filter toxins from the blood. Symptoms can include swelling in the body , excess protein in the urine, high blood pressure (resistant hypertension) and high cholesterol. FSGS often leads to kidney failure.
Claire underwent a successful kidney transplant at Lankenau Medical Center—one of the best kidney transplant hospitals in the Philadelphia region—in 2000. Although she had FSGS, Nicole never imagined she might be next.
"I had a minimal amount of protein in my urine, which is a sign of the disease, but it wasn't alarming enough to start any kind of treatment," she says. "I didn't have any physical symptoms, so I really never thought that I would someday need a kidney transplant."
Kidney disease worsened during pregnancy
Things changed after Nicole became pregnant at 21. Five months into her pregnancy, during a routine prenatal appointment, her OB/ GYN became alarmed by the high level of protein in her urine. He referred her to the nephrology team at a local hospital and they monitored Nicole for the remainder of her pregnancy.
"I started to retain an abnormal amount of fluid around the six-month mark, so the pregnancy became high risk, with more frequent blood work and prenatal testing," she says.
At 32 weeks, her doctor placed her on hospitalized bed rest. Labor was induced at 37 weeks. In November 2006, Nicole delivered a five-pound, 10-ounce baby boy she named Rocco. "He was tiny but healthy," she says.
However, Nicole's health worsened. Home from the hospital, she was retaining fluid and gaining weight. Several weeks later she learned that her FSGS had taken an aggressive turn for the worse. Her nephrologist immediately began treating her with medication. He also told her she would need a kidney transplant within five years.
Lifesaving treatment at one of Philadelphia's best kidney transplant hospitals
Nicole's kidney disease quickly progressed to end-stage.
"In end-stage kidney disease, your kidney function is about 15 percent or below, and there is no hope for improvement," says Umber Burhan, MD, a transplant nephrologist at the Main Line Health Kidney Transplant Program at Lankenau Medical Center. "At that time, the focus should be directed toward education and preparation for renal replacement therapies—essentially, dialysis and/or listing for a transplant."
Nicole pursued both. Two days after her 23rd birthday, she started dialysis, a treatment that mimics some of the things done by healthy kidneys, such as removing waste, salt and extra water to prevent them from building up in the body. In addition, her parents took her to Lankenau for an evaluation by the transplant team.
Nicole completed the necessary testing and was eligible for a kidney transplant.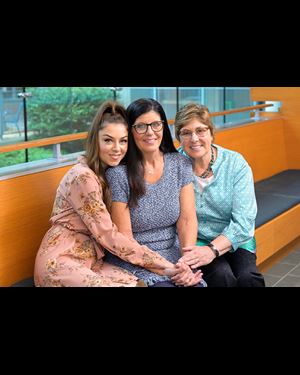 In the Philadelphia area, the average wait for a deceased donor kidney is five to seven years. But less than three months after starting dialysis, Nicole got the call that a kidney was available. A family friend's son had died after a motorcycle accident and his mother requested that Nicole receive his kidney.
On January 11, 2008, Nicole had a kidney transplant at Lankenau.
"The care that I received from the transplant team was phenomenal," she says, adding that her transplant nurse, Laurel Lerner, RN, CCTC, was like a second mother to her. "Any time I had a problem or concern, Laurel was always very responsive and caring—and still is to this day."
Ten years later, in 2018, Nicole's mother, Adriene, experienced that same expert care when she too had a successful kidney transplant at Lankenau.
Forever grateful to kidney donor—and kidney transplant at Lankenau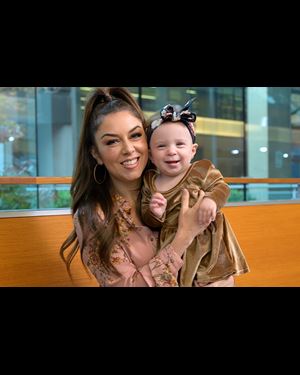 Since receiving her new kidney, Nicole, now 35 and a professional makeup artist, has had two more children—another son, four-year-old Colt, and a 19-month old daughter, Presley. Life is full and busy. "I will be eternally grateful that my kidney donor's mother thought of me during such a difficult time," Nicole says. "Her thoughtfulness saved my life."
Main Line Health serves patients at hospitals and health centers throughout the western suburbs of Philadelphia. To schedule an appointment with a specialist at Main Line Health, call 1.866.CALL.MLH (225.5654) or use our secure online appointment request form.