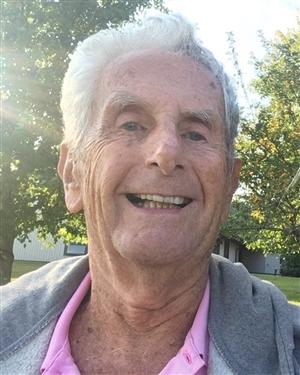 Susan Driver was driving to work in early September 2017 when she received the call from her father. "He had fallen and he couldn't get up," says Driver. "It sounds so cliché, but it's true." The call came as a total shock to Driver. At 89 years old, Bob Hannan, Driver's father, led an active, independent life. "He was in good health," says Driver. "He was going to the gym and working out and swimming laps every day in the pool. There were no warning signs that anything was wrong with his health."
After his fall, paramedics took Hannan directly to Paoli Hospital, where the conclusion was quickly made that he had suffered a minor stroke. "I couldn't believe it at first because he was fully conscious after the fall and able to interact with everyone," says Driver. "His speech had been a little slurred when I talked to him after the fall, but it was very mild."
Upon arrival at Paoli, Driver was well aware of the attentive care her father was receiving. Once it was confirmed that Hannan had suffered a stroke, staff quickly moved him from the ER into a patient room where he could rest more easily. Driver also appreciated that within a short time of being at the hospital a caseworker came to talk to her about her father's insurance and what she should expect going forward. "The caseworker was so informed and gave me such great advice," says Driver. "I was super impressed by how well coordinated everything was between all the groups."
Thomas Graham, MD, was the neurologist who took care of Hannan. "He spent a lot of time showing me my dad's brain scans and explaining in detail everything that had happened to my dad," says Driver. "It really meant so much to me that he took the time to answer all my questions and make sure I was well informed about my father's health." The nurses at Paoli Hospital also were extremely friendly, kind and patient in what was a very stressful time, according to Driver.
After his stay at Paoli Hospital the plan was to get Hannan into a rehabilitation facility. "Although it was a minor stroke, he did lose capacity on his left side," says Driver. "He had a hard time using his hand." Again, the caseworkers at Paoli helped Driver to decide on the best rehab facility for her father. "They presented me with a couple of options and they explained why one was better than the other," says Driver. "We settled on Bryn Mawr Rehab because they said that Bryn Mawr had better acute care and that's really what my dad needed." Bryn Mawr Rehab Hospital  is also a part of the Main Line Health system. Driver is thrilled that she made the decision to send her father there. "Bryn Mawr Rehab is awesome," she says of her father's three-week stay. "The physical therapists were so good with my dad. They were so encouraging and so positive. My dad received excellent care there."
Currently Hannan's physical health is back to what it was pre-stroke. He's dealing with some other effects from the stroke that Driver is confident will improve once he's back to living his normal routine. Both she and her father are thankful for the attentive care he received while at Paoli Hospital. The first-rate care though isn't the only thing that left an impression. "My dad keeps saying that he really liked the food at Paoli," laughs Driver.
The Paoli patient experience
Take comfort in knowing that the emergency care team at Paoli Hospital is here for you when you need us most to provide compassionate care as quickly as possible. Our emergency department patient satisfaction scores have been among the highest in the nation, and our team of specially trained physicians, nurses and technicians is available around the clock. 
Paoli is also home to one of Main Line Health's two trauma centers. The trauma team is made up of a multidisciplinary group including trauma surgeons, emergency physicians and other specialties, including neurosurgery, oral-maxillofacial, orthopaedics, plastic surgery and more. Certified trauma nurses, dedicated anesthesiologists and intensive care physicians and nurses also help ensure you receive the best possible trauma treatment.
Whether you need emergency surgery, or constant monitoring in the intensive care unit (ICU), our team works together to manage your condition from start to finish.