Scott M. Goldman, MD, and William A. Gray, MD, compile the first authoritative reference for cardiac specialists, with key insights and contributions from Lankenau Heart Institute colleagues and leading experts in mitral valve disease.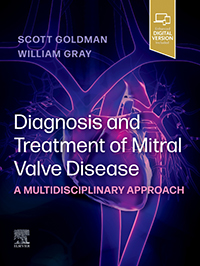 Wynnewood, PA — Physician experts from Lankenau Heart Institute, part of Main Line Health, have literally written the book on the most common heart valve condition in the United States: mitral valve disease.
Scott M. Goldman, MD, and William A. Gray, MD, two of the country's leading surgical and interventional experts in mitral valve disease, served as editors of Diagnosis and Treatment of Mitral Valve Disease: A Multidisciplinary Approach. They recruited some of the most influential people advancing the treatment of mitral valve disease from across the United States and Canada to contribute to the volume. The electronic version was released in July, with the hardback due out on October 1. Seventeen colleagues from Lankenau Heart Institute joined experts from the Cleveland Clinic, Penn Medicine, Columbia University Irving Medical Center and other leading institutions in helping to author chapters.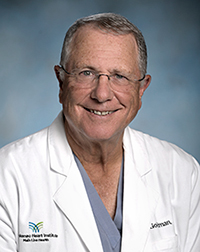 "With all the transformational advances in the treatment of mitral valve disease, Dr. Gray and I felt the time was right to help guide physicians with the most up-to-date information," said Dr. Goldman, Director, Structural Heart Program, Lankenau Heart Institute, and clinical professor with the Lankenau Institute for Medical Research (LIMR). Dr. Goldman has almost 40 years' experience with mitral valve repair, is a pioneer in minimally invasive mitral valve surgery and is principal investigator for multiple valve trials.
"We relied on decades of collective experience in the field to assemble a volume of topics that we've identified to be the most valuable in managing these patients and delivering the best outcomes," Dr. Goldman added.
The most common type of mitral valve disease, mitral regurgitation, involves failure of the valve to close completely, allowing blood to leak backward. Severe leakage will result in not enough blood pumping through your heart or the rest of the body, potentially leaving individuals fatigued and short of breath. Heart rhythm problems or heart failure can result if not properly treated.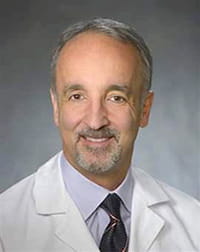 "In our experience, successful treatment requires a multidisciplinary approach and a super-sub-specialization focus," said Dr. Gray, System Chief, Division of Cardiovascular Diseases, Main Line Health; co-director, Lankenau Heart Institute; and a LIMR professor. "We sought contributions from an array of specialists, including general and heart failure cardiologists, cardiac surgeons, structural interventional cardiologists, advanced imaging cardiologists, midlevel providers and researchers. We think their perspectives and knowledge will help new mitral valve programs and teams get off to a successful start and allow established programs to advance and thrive."
The book provides the latest evidence on the development of disease, imaging techniques, and medical, surgical, and transcatheter therapy options for patients with mitral valve disease. It also discusses how to assemble a multidisciplinary team and establish program infrastructure.
Lankenau Heart Institute has a proven track record of offering innovative and successful treatment options for mitral valve disease. The Heart Valve team recently performed its 300th mitral valve repair using the MitraClip™ procedure—a minimally invasive treatment option for those who are too high risk for traditional open heart surgery and select heart patients who remain symptomatic despite guideline-directed medical therapy. Dr. Gray has been involved with MitraClip since its inception almost 20 years ago, including going through Food and Drug Administration studies leading to its approval.
Dr. Gray is principal investigator for more than 50 clinical trials of coronary, endovascular and structural heart interventions.
The book's other contributing authors from Lankenau Heart Institute are Sandra Abramson, MD, FACC, FASE; Steven M. Domsky, MD; Douglas B. Esberg, MD; Eric M. Gnall, DO; Katie M. Hawthorne, MD, FACC; Benjamin I. Horn, DO; Manju Bengaluru Jayanna, MD, MS; Gwyneth McNeill, DO; Sehrish Memon, MD; Yinn Shaung Ooi, MD; Michel Pompeu Sá, MD, PhD; Basel Ramlawi, MD, FACS, FACC; K. Marco Rodriguez; Roberto Rodriguez, MD, MS; Zach Rozenbaum, MD; Serge Sicouri, MD; and Chidinma Tiko-Okoye, MD, MPH.