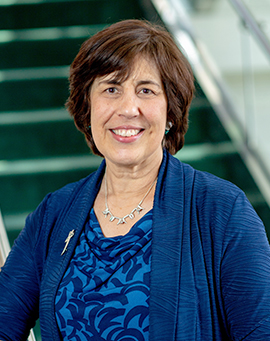 An enzyme in the blood called thrombin plays a vital role in clotting to stop the bleeding when you get injured. However, when levels of thrombin become elevated, it can endanger cancer patients through a formidable array of mechanisms.
A new article published in Molecular Carcinogenesis by researchers from the Lankenau Institute for Medical Research, part of Main Line Health, illustrates how tumors increase the production of thrombin, leading to an increased risk of blood clots and driving the development of metastasis. For these reasons, researchers seeking novel therapeutic strategies to treat cancer may want to target thrombin.
"One of our main concerns is that while we use chemotherapy to shrink tumors, in some cases, it stimulates higher levels of thrombin, putting cancer patients at increased risk of blood clots," said Susan Gilmour, PhD, who wrote the article with lead author Eric T. Alexander, PhD. "We believe there are agents already on the market that can help these patients."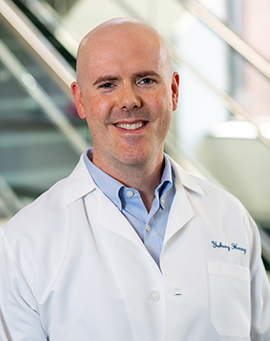 The article maps out thrombin's multifaceted roles in cancer:
It increases the risk of developing tumors.
Those tumors then feed off thrombin to grow in a vicious cycle that can trigger metastasis.
It acts on immune cells, impacting both acute and chronic inflammation.
It helps cancer cells evade efforts by the immune system to eliminate the tumor.
In the case of ovarian cancer, the study cites preclinical data that a direct thrombin inhibitor already on the market as an anticoagulant, dabigatran etexilate (Pradaxa ®), may not only enhance the effectiveness of chemotherapy and immunotherapy but, unlike other commonly used anticoagulants, has the advantage of being administered orally instead of intravenously. Combining the drug with an immune checkpoint inhibitor releases the "brakes" and allows the immune system to further attack tumor cells, the authors said.
Dabigatran etexilate came to the market as a drug to reduce the risk of stroke in patients with atrial fibrillation. LIMR cardiologist Michael Ezekowitz, MD, served as a lead U.S. researcher in the Phase III study before the drug received FDA approval.
LIMR is studying ways to identify thrombin biomarkers so the effectiveness of efforts to reduce thrombin can be measured in cancer patients.