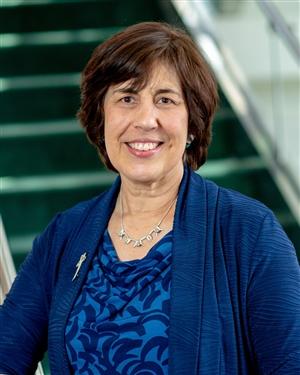 The long-term survival of cancer patients on immunotherapies may be improved by co-treatment with compounds that inhibit the actions of molecules called polyamines, according to a new preclinical study published by investigators at the Lankenau Institute for Medical Research (LIMR), the research division of Main Line Health.
FDA-approved, anti-PD-1 immune checkpoint inhibitor medications (also known as immunotherapies) such as Keytruda® (pembrolizumab) and Opdivo® (nivolumab) given alone are ineffective in most patients diagnosed with advanced cancers. In these patients, their tumors become resistant to the medications, and their cancers progress, which is why researchers seek ways to improve the outcomes of those on these treatments.
Polyamines are small molecules that are essential for cell growth and proliferation. They are highly regulated in normal cellular activity, but their dysfunction contributes to many disease states, including cancer. Indeed, polyamines are dramatically increased in tumors.
LIMR investigators developed a polyamine blocking therapy (PBT) — consisting of the FDA-approved α-difluoromethylornithine (DFMO), which blocks polyamine biosynthesis, and a polyamine transport inhibitor that blocks polyamine uptake into tumors — and found that in mouse models of metastatic breast cancer and melanoma it activated the immune system to fight the cancers. PBT treatment not only starved the tumors of polyamines, it also activated T-cells that destroy tumor cells by decreasing other immune cells that suppress the tumor-killing T-cells.
Using mice with tumors that were resistant to anti-PD-1 immunotherapy alone, the researchers found that treatment with PBT significantly reduced the rate of tumor growth. However, the combination therapy of both PBT and anti-PD-1 immunotherapy was the most efficacious, resulting in a four-fold reduction in final tumor volume and significantly increased long-term survival.
"We showed that PBT can enhance the anti-tumor efficacy of immune checkpoint inhibitors such as anti-PD1 medications, increase the volume of tumor-specific cytotoxic T-cells, and improve the survival of tumor-bearing mice," said Susan Gilmour, PhD, professor and deputy director of LIMR, and one of the study's authors. "This was an exciting finding because it shows that co-treatment with PBT may improve the therapeutic efficacy of today's immunotherapies in patients with drug-resistant tumors."
The researchers noted that the study highlights the ability of PBT treatment to reinvigorate the T-cell-directed activity of immune checkpoint blockade and promote the immune system's ability to eradicate tumor cells.
Their manuscript, "Polyamine Blocking Therapy Decreases Survival of Tumor-Infiltrating Immunosuppressive Myeloid Cells and Enhances the Anti-Tumor Efficacy of PD-1 Blockade" was published in the journal Molecular Cancer Therapeutics. The LIMR researchers collaborated with Otto Phanstiel, PhD, of the University of Central Florida's College of Medicine.
This research was supported by grants from the U.S. Department of Defense (DOD), the National Institutes of Health (NIH), the John B. Deaver Foundation, and Biostrategy Partners. For the research, DOD awarded LIMR $111,000, which covered 37% of the project's estimated cost. NIH awarded $90,000, which covered 30% of the estimated cost. Non-governmental sources funded $100,000, or 33%, toward the project's completion.