A time for us to come together: Encouraging respect and unity in the fight for equality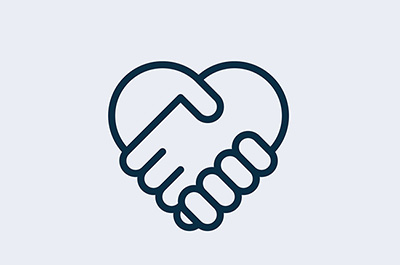 The tragic death of George Floyd in Minneapolis has been painful to witness; it is alarming to comprehend that this can still occur in our country. As I have watched the events unfold in Philadelphia, King of Prussia and in many cities throughout our country, I am even more deeply saddened and concerned. I recognize that our employees and our community are likely experiencing similar feelings and are worried about work, family and home. 
At Main Line Health, we are building a culture of Diversity, Respect and Inclusion that we celebrate and embrace - always learning from one another and thereby making us stronger. I hope that we have improved the environment at Main Line Health, but I am always struck by the truth that the more I learn about diversity, the more I realize how much further we need to progress as an organization and how far we need to come as a nation.  
I recognize that this is difficult for all of us, but particularly for the black community. I offer my enduring support. The fight for justice is not one that can be fought alone; it requires the work of all. The violence that has occurred in cities across the country is a response to the frustration that many people are feeling, but I urge us to continue to find peaceful ways to advocate and express our support for victims of violence and oppression.
For us at Main Line Health, that means continuing to work within our own environments to embrace our differences and to ensure that all of our colleagues and patients feel respected for who they are, regardless of their race, gender, religion, sexual orientation or any other demographic. It means recognizing that some of our colleagues and patients may have their own stories of injustice or tragedy and striving to create an environment in which they can communicate openly and be received with kindness, respect and compassion. It means speaking up when you hear disrespectful comments or witness examples of injustice in your own workplace.
I urge that we all work harder within our own environment to seek more awareness, more understanding and look for ways to embrace our differences. As we continue to actively support each other, we must convey hope, respect and caring in our words and actions. 
I also encourage us to engage more deeply in our communities and work collaboratively with our neighbors to improve our society. Another way is to get involved in the political process and vote for candidates whose agenda includes working to build a society that realizes the principle that we are all created equal. 
I am proud of the work we have done at Main Line Health to address the inequality that persists in our communities, but this work must continue. Somebody else will not solve these problems. Only together, united in a common purpose, will we begin to make a difference in the future of our country.
Be safe and stay well,
Jack