Zinc may prevent Barrett's esophagus-related esophageal cancer, human study shows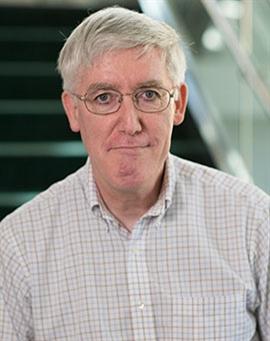 The micronutrient zinc administered orally as zinc gluconate (an over-the-counter lozenge) may help to prevent cancer of the esophagus in patients diagnosed with the pre-malignant condition called Barrett's esophagus (BE), according to the results of a first-ever pilot study in humans conducted, in part, by investigators at the Lankenau Institute for Medical Research (LIMR) and physicians at the Lankenau Medical Center.
Patients with BE, the esophageal condition caused by long-term gastrointestinal reflux disease, have a significantly higher risk of developing cancer of the esophagus than the general population. Moreover, esophageal cancer has one of the lowest five-year survival rates of any cancer: less than 20 percent.
"Finding a way to effectively treat BE and stop its progression to cancer has been paramount among those in the gastroenterology community," noted Gary Newman, MD, a gastroenterologist at Lankenau Medical Center and one of the new study's authors.
Preclinical studies in rodents done at Thomas Jefferson University School of Medicine and elsewhere suggested that zinc deficiency was associated with higher rates of chemically induced esophageal cancer (squamous cell carcinoma). Could the same be true regarding esophageal adenocarcinoma in humans diagnosed with BE?
"We wanted to determine if the chemopreventive action reported for zinc's inhibition of esophageal cancer in rodents extends to the Barrett's-driven esophageal adenocarcinoma in humans," noted James Mullin, PhD, LIMR professor and one of the study's authors. "Our pilot study in humans offers promising data that this may be true."
The researchers conducted a small pilot study involving over 100 BE patients from 2012 to 2019. Study participants were randomized into two study arms. One group took two zinc gluconate lozenges each morning and evening for 14 days. Dosage was 13.2 mg of zinc per lozenge for a daily intake of 52.8 mg. The other group took a sodium gluconate placebo.
After 14 days, biopsies of study participants' esophageal tissue were taken for RNA and protein analyses. The researchers found an intriguing pattern in the nature of the molecular changes observed. Among the notable findings they discovered an uptick in genes that have been shown in previous studies to suppress tumors, and a down regulation in genes known to promote tumor growth.
"Overall, this study suggests that daily zinc prophylaxis could be a significant proactive step that a Barrett's esophagus patient could take to reduce the lifetime risk of esophageal adenocarcinoma," wrote the study's authors, which included those at LIMR; the divisions of Gastroenterology and Pathology at Lankenau Medical Center; the Wistar Institute; Thomas Jefferson University; and Saint Joseph's University.
The authors concluded that these promising results from a small sampling of BE patients suggests the imperative of conducting a larger prospective clinical trial that would study the therapeutic value of zinc in more patients, specifically targeting the issue of whether zinc prophylaxis reduces the risk of Barrett's patients acquiring esophageal adenocarcinoma.
The manuscript "Zinc gluconate induces potentially cancer chemopreventive activity in Barrett's esophagus: a phase 1 pilot study" was published in the journal Digestive Diseases and Sciences. The full manuscript is available at here..
The current manuscript follows an earlier publication from LIMR and Lankenau's Gastroenterology group describing drug delivery of zinc to Barrett's tissue.
The current study was supported by funding from the Sharpe-Strumia Research Foundation and internal funding from LIMR. The pilot study provided research training to — and benefited from the assistance of ­— more than a dozen gastroenterology fellows at Lankenau Medical Center during its seven years of patient recruitment.