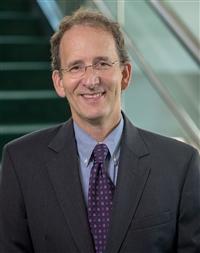 Antibodies cloned by a team at the Lankenau Institute for Medical Research (LIMR), the research division of Main Line Health, and colleagues recently were adopted globally as the standard batch quality-control test for Sabin polio vaccines.
This means that, in the future, everyone around the world who gets a polio vaccine will receive doses whose quality and potency has been assured by the work done by LIMR Professor Scott Dessain, MD, PhD, his lab team, and colleagues from the U.S. Food and Drug Administration (FDA) and the Global Virus Network Center of Excellence in Baltimore.
"This important achievement by LIMR's Dr. Dessain and his colleagues significantly advances worldwide polio-eradication efforts," said George Prendergast, PhD, president and CEO of LIMR. "Dr. Dessain's accomplishments in this effort attest to his many years studying methods to clone human monoclonal antibodies for medicinal purposes."
Following worldwide vaccination efforts in recent decades, the annual number of polio cases has decreased markedly, from about 350,000 in 1988 to only 138 in 2018, according to the World Health Organization. The decrease has been attributed to the widespread administration of inactivated poliovirus vaccines (IPVs).
To meet the world's ongoing demand for vaccines and minimize risks of reintroduction of wild strains of the poliovirus into circulation, several manufacturers began making IPVs from attenuated (or reduced) Sabin strains of the virus.
"That raised several new challenges," said Dr. Dessain who serves as director of the Center for Human Antibody Technology at LIMR and holds the Joseph and Ray Gordon Chair in Clinical Oncology and Research. "Immunological differences exist between wild type and attenuated Sabin strains, leading to important questions about how to determine the potency of the new vaccines."
One complication entails variability among the labs that are testing for vaccine potency, because not all labs use the exact same assay. To solve this challenge, Dr. Dessain and his team set out to select antibodies that would react equally with wild and Sabin strains, so the resulting protocol would be suitable for measuring potency of both conventional IPVs and Sabin IPVs.
Instead of using antibodies derived from mice, as other researchers had done, the Dessain team used human monoclonal antibodies cloned from volunteers who had received polio vaccination and who consented to the study. The antibodies were isolated by Rama Devudu Puligedda, PhD, who works in Dr. Dessain's LIMR lab.
"Our assay is suitable for use to measure potency of conventional IPVs and Sabin IPVs, each against its own international standard," explained Dr. Puligedda. "We're pleased that the monoclonal antibodies we developed can be used to create a sustainable supply of reagents for determining potency of both types of IPV. These reagents harmonize the assay globally and make it unnecessary for every manufacturer to go through the tedious assay development and validation process."
After identifying a panel of specific antibodies, the Dessain team shared those with Drs. Konstantin Chumakov and Diana Kouiavskaia at the FDA's Center for Biologics Evaluation and Research, Silver Spring, Md. Dr. Chumakov is an internationally known poliovirus researcher and a member of the Global Virus Network Center of Excellence. Drs. Chumakov and Kouiavskaia have collaborated with the Dessain lab on four published manuscripts in the past six years, and they performed the antibody validation studies reported in the manuscript "Universal ELISA for quantification of D-antigen in inactivated poliovirus vaccines," published recently in the Journal of Virological Methods.
The antibodies used in the test were cloned at LIMR and will be stored and distributed by the National Institute for Biological Standards and Control (NIBSC) in the United Kingdom. NIBSC plays a leading role in preparing, evaluating and distributing international biological standards and other reference materials, supplying more than 90 percent of these for the World Health Organization. The team's work was funded by the PATH Foundation, a nonprofit global health organization based in Seattle.