Current fellows
T. Jibri Douglas, MPH, 2017–18
Drexel University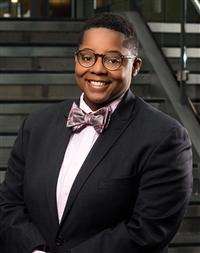 Jibri graduated from the University of Georgia in 2010 with a Bachelor's in health promotion and behavior. After graduation, Jibri worked for seven years in the HIV/AIDS prevention and education field both nationally and internationally serving an array of different populations. In their last role as an HIV counselor/health educator at Jersey City Medical Center: RWJBarnabas Health, Jibri worked closely with hospital administration on a project that they led called Pride Promise. It was through this project and exposure to health care administration that Jibri began to focus their interests on bridging the gap between health care administration and public health. During the summer of 2016, Jibri was an Institute for Diversity Summer Enrichment Program intern at Lankenau Medical Center. During their internship, Jibri was exposed to the daily operations of health care management, community health initiatives focused on decreasing disparities in care, and system level planning for senior services. In 2017, Jibri graduated from Drexel University with a Master's in public health and a concentration in health management and policy. As a fellow, Jibri is looking to gain exposure in process improvement, hospital operations, community and population health, diversity and inclusion as well as take advantage of all the opportunities and projects that will arise throughout the fellowship year.
Neal Shah, MHA, RDN, LD 2017–18
University of Missouri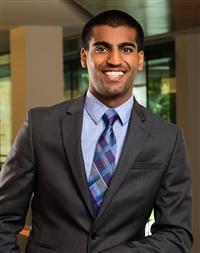 Neal graduated from The Ohio State University in 2010. Following graduation, Neal worked as the operations dietitian at a home care and meals-on-wheels organization in Columbus, Ohio. During his time there, he was able to utilize his clinical expertise while building his leadership skills. He gained a passion for operations, management, and leadership and a desire to build on his clinical background. This passion led to him pursuing his master's degree in health administration at the University of Missouri. While in graduate school, Neal completed a summer residency at University Hospitals in Cleveland, Ohio. As a resident, Neal was exposed to senior level strategy, hospital operations, health policy and governance. As an administrative fellow at Main Line Health, Neal looks forward to gaining hands on experience through the various project opportunities that will be available throughout the system.
Previous fellows
Laura Kreiser, 2016–17
Virginia Commonwealth University, Masters of Health Administration
Denver Health, Operations Coordinator
"The Administrative Fellowship at Main Line Health provided a breadth of knowledge that was incomparable to a classroom experience. The engagement of the preceptors and senior leaders throughout the organization made the year so meaningful, and I am confident that the connections I formed at Main Line will be long-lasting. I was able to explore the health system from various perspectives, attend community events, and work on a wide range of strategic and operational projects. I am grateful to have had this fellowship experience and I know it will be invaluable moving forward in my career."
Daphne Ye, 2016–17
Cornell University, Master of Health Administration
Centura Health Physician Group, Population Health Analyst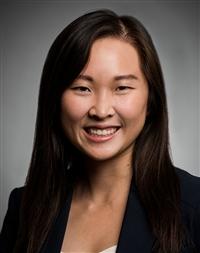 "It was such a privilege to be an administrative fellow at Main Line Health! Our preceptors and leadership at all levels of the organization provided us with opportunities not only to learn but also to actively contribute through both entity-specific and systemwide initiatives. I will always be grateful for the dedication of the senior executives to mentoring and furthering my professional development, and for the thorough exposure I've gained to all areas of a health system. The Administrative Fellowship was an amazing learning experience and has set a great foundation for my career in health administration!"
Tom Centore, 2015–16
Cornell University, Master of Health Administration
Main Line Health Physician Partners, Manager of Clinical Integration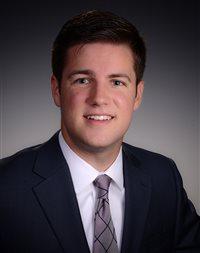 "As an early careerist, I am confident that the Administrative Fellowship at Main Line Health will help me navigate the complexities and nuances of an evolving health care landscape. Over the course of a year, I was able to gain valuable knowledge of the operational and strategic planning activities of a community based health system. My involvement in project work allowed me to fine-tune my existing skill set, while also developing new competencies and making meaningful contributions to the health system. Furthermore, the highly engaged nature of the senior leadership team is a testament to their commitment to learning and the professional development of future health care leaders. I am privileged to have had the opportunity to complete the Administrative Fellowship and be a part of the Main Line Health organization."
Lauren High, MHA, 2014–15
George Washington University, Masters of Health Administration
Main Line Health, Business Development Manager
"The Administrative Fellowship at Main Line Health was an incredible year of learning, professional development, and exposure to healthcare administration at a system and hospital level. The preceptors and senior leadership are highly engaged in the fellowship program and long-term career development of the fellows. I was able to explore different aspects of health administration and work on projects based on my personal interests as well as the organization's needs during the year. I am so appreciative of all the opportunities I had during the fellowship and the experience will serve me well going forward in my career."
Nadja (Prcic) Mitchell, MHA, 2013–14
Texas A&M Health Science Center, Master of Health Administration
Main Line Health, Lankenau Medical Center, Manager of Operations Improvement and Analytics
"I am so thankful to have been an Administrative Fellow for Main Line Health! What an incredible opportunity to learn alongside so many talented and devoted health care leaders. The investment, commitment, and spirit for teaching, made this year so meaningful to my future. From exposure to system wide strategic initiatives, to various project opportunities and community events, I found Main Line Health's Administrative Fellowship, flexible to my interests, and most important an incredible learning experience. I am so grateful for the opportunities the fellowship brought me and couldn't be happier to be part of such a wonderful organization."
Jameyshia (Etchison) Franklin, MPH, 2012–13
West Chester University, Masters of Public Health
Main Line Health, Bryn Mawr Hospital, Associate Administrator
"Main Line Health's Administrative Fellowship was an amazing experience! Having the opportunity to shadow numerous senior executives and participate in system-wide initiatives, and the ability to understand the challenges that health systems face in a complex market, has given me a greater appreciation for health care management. The Main Line Health fellowship gave me the opportunity to explore my interest as well as get exposure to areas I was not familiar with. The Administrative Fellowship has given me the tools and skills to become a future successful health care leader. Words cannot express how grateful I am for my fellowship experience with Main Line Health."
Shruti Wadgaonkar, MBA, 2012–13
Wharton School of the University of Pennsylvania, Masters of Business Administration
University of Chicago Medicine, Senior Strategy Manager
"Main Line Health's Administrative Fellowship was a great opportunity to explore different aspects of hospital administration and gain valuable experience for the future. The Senior Executive team is highly invested in the long-term career development of their Fellows and was involved throughout the whole year through rotations, project work, and job searches. In addition, I found Main Line's Fellowship to be flexible and customized to what I was most interested in. I couldn't be happier with my decision to join Main Line Health!"
Jessica Lampley, MHA, 2011–12
Virginia Commonwealth University, Masters of Health Administration
MSOC Health, Client Analyst, Chapel Hill, NC
"The Main Line Health Administrative Fellowship afforded me the unique opportunity not only to shadow numerous hospital executives, but to participate and lead in system-wide initiatives, and enabled first-hand exposure to services and programming where I lacked previous experience. Serving as a Fellow in a large health system versus a smaller community hospital was also advantageous, given the opportunity to understand how hospitals collaborate and work to share resources and overcome challenges in an increasingly complex market. As an early careerist, this experience has been essential in shaping my development as a future health care administrator."
Shane Flickinger, MHA, 2010–11
Penn State University, Masters of Health Administration
Thomas Jefferson University Hospitals, Manager Sterile Processing
"I would not be at this point in my career without completing an Administrative Fellowship at Main Line Health. The Senior Leadership Team provided me with exposure to all facets of health care operations and allowed me to lead projects crucial to the success of the organization. The understanding I gained of the larger health system operations is crucial as I work to link initiatives at the hospital-level to the health system's strategic initiatives. Most importantly, the mentorship I received during the Administrative Fellowship has continued and is invaluable to my professional development."
Teenice Nebblets, MHA, 2010–11
Penn State University, Masters of Health Administration
Huron Consulting Group, Associate
"Being a part of the fellowship program at Main Line Health has truly been one of the most impactful contributors to my personal and professional development. The Main Line Health leadership team challenged me to think out of the box to seek innovative solutions to the problems that frequently challenge health care organizations. I feel honored to have worked with such a talented and devoted leadership team. The lessons learned and skills I developed during the program have set the groundwork for a successful career in health care management."
Fiona (Duffy) Felton, RN-BC,MSN, MBA, FACHE, 2009–10
La Salle University, Master of Science in Nursing & Master of Business Administration
Main Line Health, System Director of Nursing Resources
"The Main Line Health Administrative Fellowship is a fantastic opportunity for anyone interested in pursuing a career in health care administration! Main Line Health's commitment to the fellowship is evident through the guidance and mentorship provided by the executive team. The fellowship program allowed me to expand my knowledge of complex health care systems and expose me to decision making at the highest level of the organization. I was able to work on challenging projects and develop skills that I will carry with me throughout my career."
Lauren (Wixted) Glowienka, MHSA, 2009–10
George Washington University, Master of Health Services Administration, 2010
Main Line Health, Manager Strategic and Service Line Planning
"The Administrative Fellowship at Main Line Health was an unforgettable experience. Spending time with each of our senior executives and his/her team allowed me to gain an understanding of and appreciation for all entities of our health system. Working on various projects provided me the opportunity to develop problem-solving and leadership skills that I will take with me in the future. Thank you Main Line Health for your commitment to this program and to mentoring future health care leaders!"
Ginger (Houck) Lederman , MBA, 2008–09
Kellogg School of Management, Northwestern University, MBA, 2008
Children's Hospital of Philadelphia, Principal Improvement Advisor, Pennsylvania
"The Main Line Health Administrative Fellowship provided me with an in-depth exploration into the world of health care management. The involvement in both operational and strategic projects allowed me to utilize my engineering and business skill sets. The Main Line Health fellowship experience gave me the health care foundation that I continue to build upon in my current process improvement role."
Tracy (Hanson) Hines, MHA, 2007–08
University of Minnesota, Master of Health care Administration, 2007
DTA Associates Inc., Senior Consultant, Minnesota
"The fellowship at Main Line Health was the perfect opportunity for me to continue learning about health care leadership after graduate school. Jack and his team welcomed my solicitation for advice and experiences so I could grow as a young executive. During my fellowship I gained specific project management and improvement skills, which I have been able to utilize in my current position as the Director of Performance Improvement at Lakewood Health System. I will be forever grateful for the early guidance in my career and I hope to someday provide the same opportunities for other early careerists."