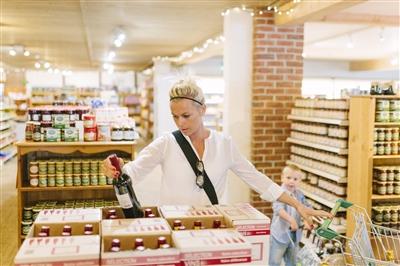 You've seen the memes on social media and the cute quips on tea towels. The message is clear: a glass (or three) of wine is Mom's little helper to get through the difficult days of parenthood.
For sure, being a parent is stressful. But the Women's Emotional Wellness Center (WEWC), part of Main Line Health, encourages women to step back from the "mommy wine culture" and find healthier ways to cope.
"The idea that you need alcohol to deal with life has been normalized in our society," explains Amanda Smith, LCSW, psychotherapist with WEWC. "But habitual drinking can lead to dependency and is poor modeling for our kids. It acts as a bandage without addressing the real problem."
Try mindfulness
Smith recommends taking a break from alcohol and, instead, checking in with your emotions throughout the day. How are you feeling? What do you need?
"The key is to practice being more mindful, more aware of yourself in the present moment," she says. "Living intentionally and engaging in the task at hand is empowering. It actually allows us to achieve more than when we multitask, and it reduces the need to reach for a glass."
Make time for self-care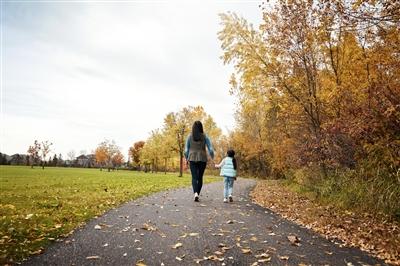 To address stress in a positive way, Smith encourages women to pause for moments of self-care. You might:
Take mindful breaths throughout your day
Sit, savor and truly enjoy your meal
Go outside to take short walks and notice nature
Say no to additional responsibilities
"You may think you don't have time, but finding even a few moments to be kind to yourself can help you better handle the stresses of the day," says Smith.
Get the help you need
If you're unable to stop drinking or have difficulty managing life's pressures, seek help. "Don't wait for a crisis to occur," advises Smith. "Getting the help we need allows us to better care for others."
The WEWC offers programs for women struggling with a variety of issues, such as stress, anxiety, depression, parenting pressures and low self-esteem. Services include a Women's Intensive Outpatient Program; individual psychotherapy; group psychotherapy, including mindfulness groups and a parenting group; and psychiatry.
"There is so much pressure placed on women today. The WEWC is a space for women to support each other and gain the tools they need to thrive," says Liz Bland, LCSW, director of the WEWC.
Help and hope for substance abuse
Mirmont Treatment Center, part of Main Line Health, provides treatment programs for those struggling with substance use disorders. Mirmont offers a unique mind-body approach to drug and alcohol recovery. Using evidence-based practices, we integrate mindfulness and body-centered therapies into each patient's treatment plan. With this holistic approach to addiction treatment, we've helped thousands of people on the journey to recovery. With locations in Broomall, Exton and Media, we are here to help you or someone you know who is struggling with addiction. To begin the process or to find out if Mirmont is the best setting for you or your loved one, call us at 1.888.CARE.898 (227.3898).
Main Line Health serves patients at hospitals and health centers throughout the western suburbs of Philadelphia. To schedule an appointment with a specialist at Main Line Health, call 1.866.CALL.MLH (225.5654) or use our secure online appointment request form.