It's natural to feel nervous before your first gynecology appointment. For many young women, this is the first time they've opened up to another person about their reproductive health and sexuality.
But the first gynecologist appointment is really all about developing a safe and trusting relationship with a physician who is there to answer any questions you might have, says Beverly Vaughn, MD, medical director, Lankenau OB/GYN Clinical Care Center.
Most people have the misconception that you need to be sexually active before going to the gynecologist. In truth, there are many other reproductive health issues that can be discussed, including gender identity, sexuality, menstrual cycles, pelvic pain and cramps, and body image.
Here's what to expect and how to prepare for your first gynecologist appointment.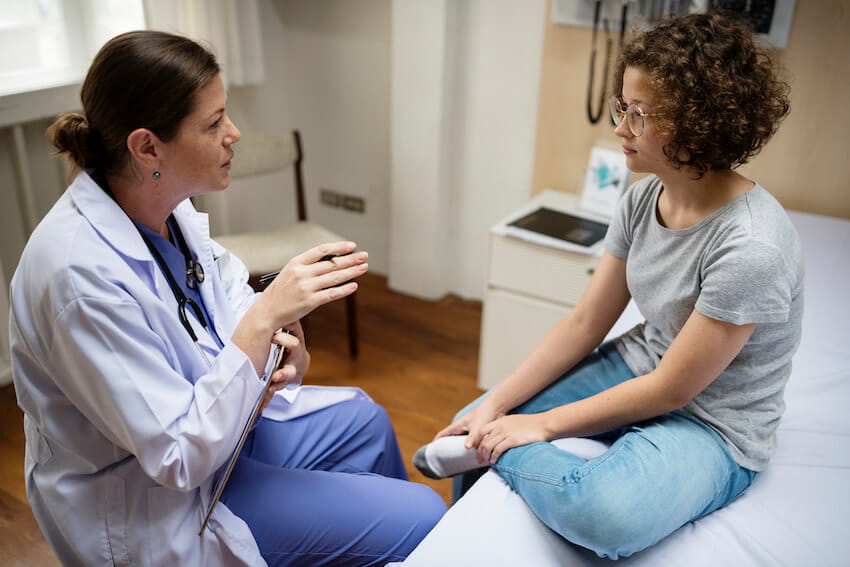 When should I see a gynecologist for the first time?
The American College of Obstetrics and Gynecology recommends that people set up their first gynecologist appointment between ages 13 and 15.
What to expect during your first trip to the gynecologist
The first visit is geared toward informing and educating patients on reproductive health, says Vaughn. Unless they are experiencing a medical issue, young women don't need a pelvic exam until they are 21 years old, which is when routine Pap smears begin. The first visit should take about 40 minutes.
Unless they are experiencing a medical issue, young women don't need a pelvic exam until they are 21 years old, which is when routine Pap smears begin.
In addition to exploring reproductive health issues, you will also learn about the vaccinations recommended to lower your risk of cervical cancer in the future and what to expect during future pelvic exams and Pap smears. If you are sexually active, you will be tested for sexually transmitted infections. This test does not require a pelvic exam, but you can request one during the visit. Your visit can be tailored based on what you want to learn.
Vaughn says the goal of a first gynecologist appointment is to help new patients feel comfortable and let them know that they have a legitimate, trusted source of health information.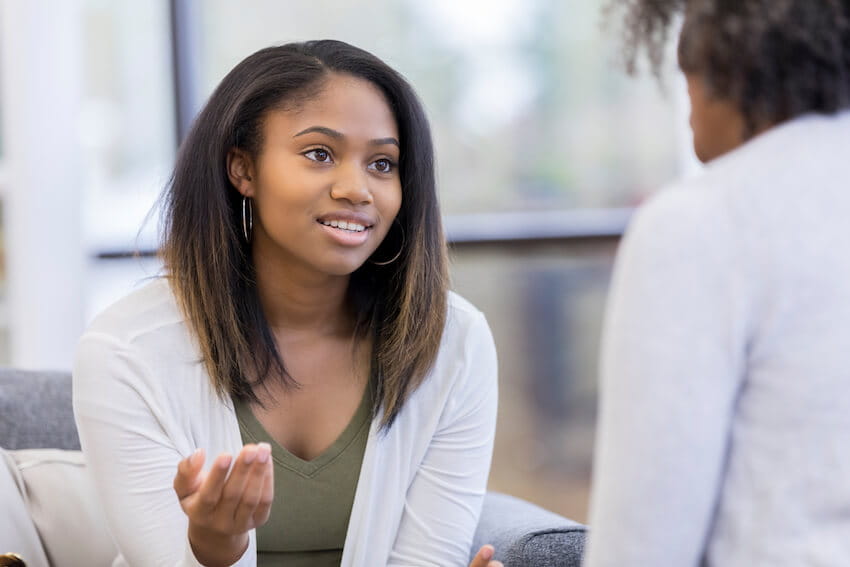 What questions will be asked at your first gynecologist appointment?
Your physician will ask you a series of questions to better understand your reproductive health history. Common questions include:
Do you have any chronic health issues?
What medications are you on?
Have you had any surgery?
Do you exercise, smoke, use drugs, drink, or vape?
In what extracurricular activities do you participate?
How is your emotional health?
How old were you when you got your first period?
How often are periods coming?
Is your menstrual cycle heavy or painful?
Are you sexually active?
If so, who are you sexually active with (men, women, or both)?
With which gender(s) do you identify?
What pronouns do you use?
Do you need contraception?
Are you using contraception?
It's okay if you don't have the answers to these questions or if you don't feel comfortable answering them.
"Part of the job of the first visit is to let the patient know this is a safe space and you can tell me anything — it is confidential," says Vaughn. Parents or guardians do not have to know about these conversations unless you want them to, and they don't have to be in the room during the appointment unless you want them there.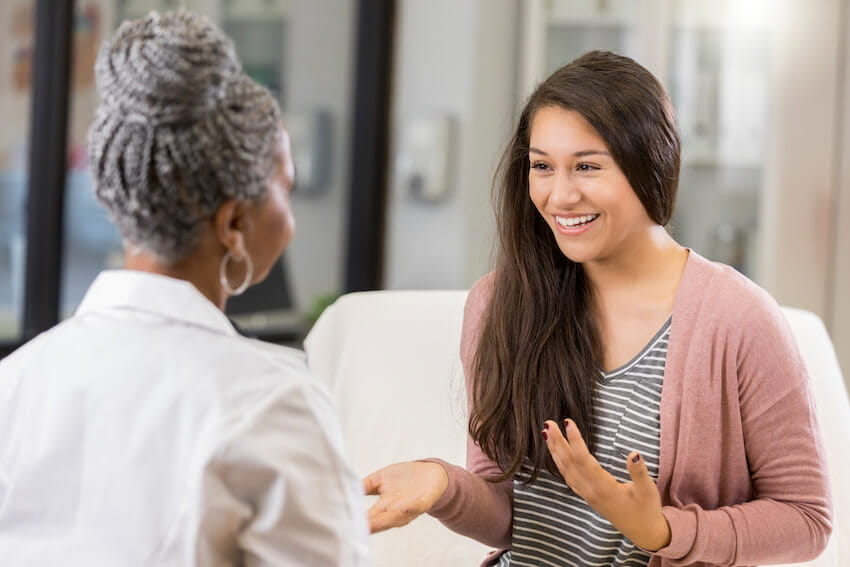 How can I prepare for my first gynecologist appointment?
Vaughn recommends learning about your family history before the visit. Talk to your parents or guardians and ask if any family members have medical problems you should be aware of.
Because you will be asked what medications you are on, it is helpful to bring a list of your medications and the doses.
If there are certain things you'd like to discuss, come with a list of questions written down. If you don't have questions, that's okay, too. You have control over what happens — and what doesn't happen — during the appointment. "This is a safe space," Vaughn reiterates.
For more information about what to expect on your first trip to the gynecologist or to schedule an appointment with a gynecologist at Main Line Health, please call 1.866.CALL.MLH (225.5654) or use our secure online appointment request form.