Ruth Akers
Director of Cardiovascular Imaging and Cardiac Rehab Services
Director of Main Line Health Newtown Square
37 years at Bryn Mawr Hospital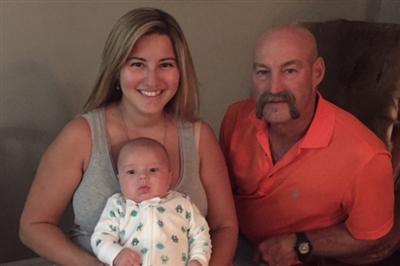 Although Ruth Akers, director of cardiovascular imaging and cardiac rehab services, was not born at Bryn Mawr herself, her family includes three generations of Bryn Mawr babies. Her husband, David Akers was born here in 1959. Then her daughter, Justine Solimeo, came into the world at Bryn Mawr in 1989. Finally, Justine's baby, and Ruth's grandson, Rocco, was born here in 2017.
Unfortunately, little Rocco had to spend a week in the NICU when he was born but Ruth and her family are very grateful for the incredible care he received at Bryn Mawr and now he is very happy and healthy!
Ruth has been working at Bryn Mawr for 37 years in addition to being a patient here several times. Throughout her time here, Ruth has seen many changes occur. However, one thing she says that hasn't changed about Bryn Mawr Hospital is the great patient care and incredible family atmosphere that makes Bryn Mawr standout.