Millions of Americans every year find reasons to get acupuncture, turning to this traditional Chinese medicine technique to help treat everything from chronic pain to menopause symptoms.
So, what exactly is acupuncture?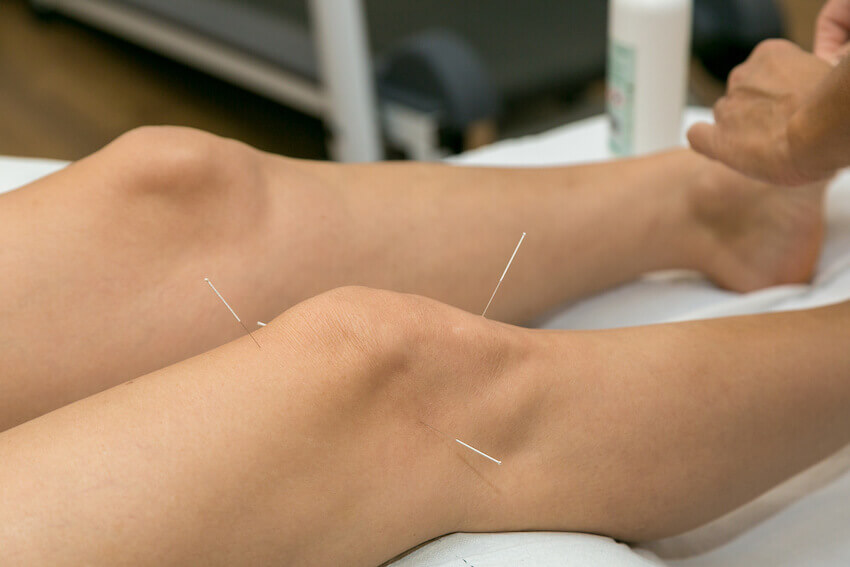 "Acupuncture involves stimulating specific points on the body, called acupuncture points, or acupoints," explains Daniel Nemer, MAc., LOM, DiplOM, an acupuncturist at Main Line Health. "The aim is to restore health by reestablishing the flow of vital energy through the body."
The best-known method for acupuncture is inserting very thin, sterile needles through the skin. Practitioners may manipulate the needles by twirling them, moving them up and down, or charging them with a mild current of electricity. A course of five to 10 sessions is often recommended, depending on the condition being treated.
Reasons to get regular acupuncture treatments
While patients are always encouraged to learn more about the traditional theories behind acupuncture, Nemer also notes the clear treatment benefits. "Acupuncture is a nonsurgical, nonpharmacological, minimally invasive option that can help with many health conditions," he says.
Here are three excellent reasons to get acupuncture:
Reduction of pain. "Arthritis, headaches, low-back and neck pain, and fibromyalgia are just some of the conditions that can be treated with great success," says Nemer. Research also shows that acupuncture may help reduce the frequency of tension headaches and prevent migraines.
Easing of menstrual and menopause-related symptoms. Some evidence suggests acupuncture may improve menopausal symptoms such as hot flashes and night sweats. Nemer also recommends it for those suffering with menstrual irregularities and pain, cramping, and fertility concerns.
Relief of cancer-related symptoms. Coupled with conventional treatments, acupuncture can help control pain and relieve nausea, vomiting and fatigue.
Think you might benefit from acupuncture treatments? Find out if acupuncture is right for you.
Main Line Health serves patients at hospitals and health centers throughout the western suburbs of Philadelphia. To learn more and schedule an initial session with a Main Line Health acupuncturist, call 484.337.2670.