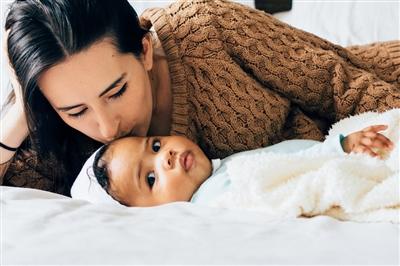 You might think that the days following the birth of your new baby will be exclusively filled with feelings of joy and bliss. However, while those positive feelings are certainly present, it's also very common to experience some degree of mood changes following childbirth.
Many professionals refer to the first two to three weeks following delivery as the "baby blues" period, where mothers often feel highly emotional, sometimes being happy one moment and tearful the next. These baby blues can be attributed to the hormonal shift that occurs in a woman's body during and after pregnancy.
Sometimes, though, childbirth can bring along conditions more complicated than the baby blues, which are known as perinatal mood disorders. From postpartum depression to postpartum anxiety, perinatal mood issues are a common complication in the aftermath of pregnancy. This is why post-pregnancy care for mothers is so important.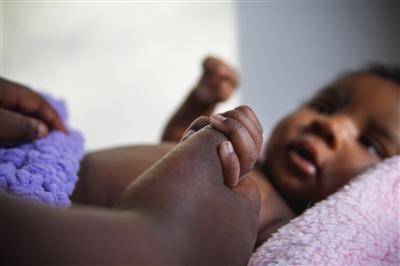 "There is a pressure in society for mothers to transition seamlessly into their new role whether this is their first or fifth baby. The reality is, many moms struggle with anxiety, depression, or adjustment issues before, during and after pregnancy," says Liz Bland, LCSW, director of the Women's Emotional Wellness Center (WEWC) at the Main Line Health Newtown Square.
"The pressure from society that this period should be the 'happiest time of your life' makes it all that much harder for many women to ask for help," Bland adds. "Often, women who are struggling are less likely to bring up their symptoms for fear of how they may be perceived."
As a new mother, it's important to understand these mood changes in order to best take care of yourself after delivery.
Postpartum depression
While the symptoms differ for everyone, women with postpartum depression may feel overwhelmed, angry, irritable, and excessively guilty. Some of these symptoms overlap with those of the baby blues, but if they persist for over two weeks and seem to be worsening, chances are it's postpartum depression.
Postpartum depression can interrupt the bonding process with your baby after birth, so it's crucial to seek professional help and consider engaging in talk therapy, medications, and support groups to reduce or eliminate symptoms. Women with postpartum depression should make time for self-care (think exercising, getting enough rest, and doing favorite activities) to keep up with their mental and physical health and take care of themselves after childbirth.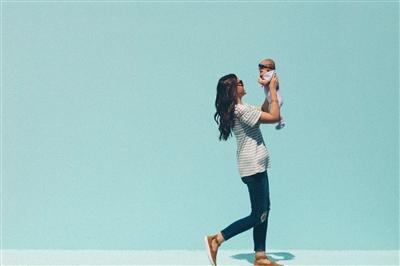 "Women need to know that emotional difficulties, such as anxiety, during pregnancy and in the postpartum period are generally temporary and respond well to professional assistance. We don't want women to suffer in silence," Bland says.
Postpartum anxiety
"There are a number of different reasons for women to experience anxiety during or after pregnancy," says Bland. "It's not just new moms who are experiencing these feelings, either. Whether you're expecting your first child or your fourth, welcoming a new baby is an adjustment."
Postpartum anxiety can cause constant worry and fears, racing thoughts, and disturbances of sleep and appetite. Most often, these fears are focused on the health and safety of the baby. Women can find themselves having upsetting thoughts like What if something bad happens to my baby? What if I drop the baby going down the steps? What if my baby stops breathing?
It's important to remember that having these intrusive and persistent thoughts does not mean you're a bad mother. These thoughts can be symptoms of postpartum anxiety that are very temporary and treatable with the help of a professional and proper post-pregnancy care.
Post-pregnancy care for moms
Many women feel ashamed of themselves for experiencing mood changes after childbirth. It's immeasurably important for new moms and their partners to understand that it's completely normal to experience a mix of ups and downs after giving birth. Additionally, after-pregnancy maternal care can help with these changes.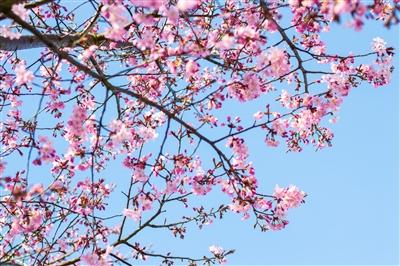 "At any point—during pregnancy, during the 'baby blues' period or postpartum—trust how you feel, and speak up if you're not feeling well," Bland adds. "Tell your partner, speak with your obstetrician, or call a professional. Remember, you're not alone—asking for help is the first step in feeling better."
If you or a loved one is suffering from one of these illnesses, do not blame them or yourself. Postpartum depression and anxiety issues stem from a mix of hormonal, environmental, emotional, and genetic factors. What causes these disorders is out of your control, but how you treat them isn't.
"The treatment team at the WEWC is highly skilled in working with mothers experiencing anxiety before, during, and after pregnancy. We understand the stressors moms are under during this period, and we can work with them to develop effective coping tools," Bland says.
Don't be afraid to ask for help regarding after-pregnancy care for new moms in order to find relief and fully enjoy the wonderful experience of welcoming a new member of your family in the world.
Main Line Health serves patients at hospitals and health centers throughout the western suburbs of Philadelphia. To schedule an appointment with a specialist at Main Line Health, call 1.866.CALL.MLH (225.5654) or use our secure online appointment request form.