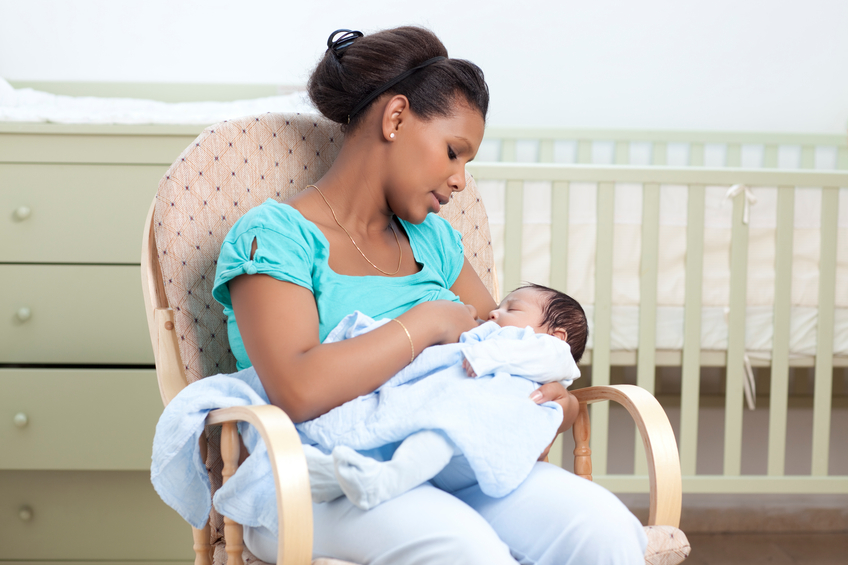 During the first few weeks of parenthood, there will be many struggles and successes. One of the most common struggles for new mothers, in particular, can be breastfeeding.
While breastfeeding offers women the opportunity to bond with their new baby in a unique and special way, it can also present hurdles that can be frustrating to women—including low milk supply.
"One of the most common issues that women encounter during the early months of breastfeeding is low milk supply," explains Catherine Bernardini, DO, chief, division of obstetrics and gynecology at Bryn Mawr Hospital, part of Main Line Health. "It's easy to get discouraged, but there are several reasons why this can occur, and many of them are easily addressed through a few changes to your daily routine."
Below, Jill Hatch, lactation consultant at Bryn Mawr Hospital, explains some of the most common causes of low milk supply.
Not feeding enough
For many moms, the first two weeks are the hardest part of breastfeeding. A drained breast produces more milk and a full breast slows down production. A baby must consume milk eight or more times in 24 hours to build a full milk supply. If your baby is not latching well or if a mother is separated from her baby, a breast pump may be needed to remove milk every few hours to establish a daily milk supply.
Sleep
New parents are all too familiar with the inconsistent sleep routines that accompany the arrival of a newborn. Infants' sleep habits change frequently and night waking occurs naturally as your baby grows. Waking at night to feed a baby is important for stimulating your prolactin levels, one of the hormones that boots milk production. So, sleep when your baby sleeps.
Finding time for naps and sleep is easier said than done, so try asking for help. Ask a family member or friend to come over for a few hours to babysit as you take a nap.
Stress
Like sleeplessness, the early weeks of parenthood are also filled with stress—particularly if new mothers are trying to balance breastfeeding, parenting other children, coordinating a family calendar, a career, and more. For some mothers, stressors like these can affect your hormone levels and how they function. Also, for many mothers, a low milk supply may only add to existing stress.
If stress and anxiety are affecting your ability to breastfeed or pump your milk, try creating a soothing environment for yourself specifically for breastfeeding.
"If you're comfortable, this can help reduce any stress or anxiety associated with breastfeeding," says Hatch. "Many women use a cushioned rocking chair or a glide to get comfortable. Set up a station near where you'll be breastfeeding with items you'll want on hand, like magazines, a bottle of water, some snacks, or a pile of burp cloths. Play some soothing music to help keep you and your baby calm."
Certain medications
You may have been cautioned to avoid certain medications while breastfeeding, but you might not realize that some of them could be in your medicine cabinet and available without a prescription. Some allergy and cold medications, particularly Sudafed and other decongestants, may be a surprising reason for low milk supply.
Hormonal contraception, the birth control pill, can also interfere with milk supply. If you're taking one of these medications, your physician may recommend discontinuing it and seeing if your milk supply improves.
Dehydration
As a breastfeeding mom, it's important to stay well-hydrated. Not only can this help improve your milk supply, it can also help combat new parent fatigue. Reach for water and juice to keep quench your thirst, and be mindful about drinking regularly throughout the day. If you are thirsty, it is your body telling you that you are not drinking enough.
Of course, not every beverage will offer the same benefits.
"Alcohol can decrease your milk supply, so try to limit your alcohol intake. And caffeine, like soda and energy drinks, might seem like an appealing option for a jolt of energy, but they can affect the quality of your sleep, and your baby's," explains Hatch.
Endocrine disorders
Many women are surprised to learn that endocrine disorders—like polycystic ovarian syndrome (PCOS), diabetes and pre-diabetes, and hypothyroidism—can contribute to a low milk supply. If you have one of these conditions, talk to your physician about possible solutions.
Breast surgery or trauma
Women who have had a history of breast surgery or trauma, either due to cancer, reconstructive surgery, or other reasons, may find that these factors can affect milk production. In situations such as these, a lactation consultant will suggest adding pumping into your daily routine and can help you find techniques that may work best for you to stimulate milk production.
Healthy diet
A healthy diet is important during pregnancy…and after.
"A healthy diet rich in fruits, vegetables, protein, and whole grains can support healthy milk supply and prevent health complications associated with low milk supply, like diabetes, high blood pressure, and weight gain," says Hatch.
And remember: breastfeeding mothers do require additional calories. Most mothers find they lose weight while breastfeeding. If you still have baby weight from your pregnancy, your body will use those calories to make your breast milk. Most new moms will need to supplement their diets with an additional 500 calories per day. If you have questions about your postpartum diet, talk to your physician.
All four Main Line Health hospitals offer a number of breastfeeding support services to women, including inpatient lactation consultations and breastfeeding support after delivery. In the weeks following baby's arrival, moms can call the Main Line Health outpatient lactation Warmline at 484.565.8075, or attend one of our breastfeeding mothers' groups to socialize and gain support from other local moms.