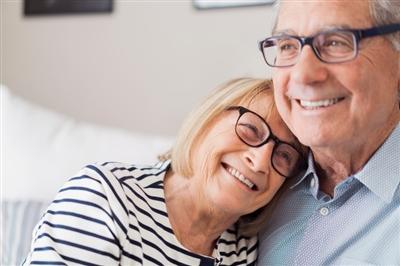 Well over five million Americans are currently living with dementia−struggling with ever-worsening symptoms that affect memory, thinking and social abilities, and severely interfere with daily functioning. Many of us with aging parents or relatives have found ourselves in the role of caregiver, or at the very least, an important member of the support team.
Find the right doctor
If a loved one has been diagnosed with dementia, or you suspect he or she may have dementia, seek out a physician who specializes in the disease. Geriatricians have advanced training and expertise in treating dementia patients, as do neurologists. It's important to develop a strong, ongoing relationship between patient, doctor and caregiver, and to create a care plan that works for everyone involved.
Do your research
Learn as much as you can about your loved one's condition. The Alzheimer's Association website offers a rich repository of information and resources. Alzheimer's disease is the most common form of dementia, accounting for as many as 75 percent of dementia cases. Other forms of dementia include vascular dementia, mixed dementia, dementia with Lewy bodies and frontotemporal dementia.
Don't take your loved one's behavior personally
Dementia changes an individual's personality. Your loved one may become disagreeable or lash out at caregivers with foul language they never used before. It's important to remember these actions are caused by the disease, not your loved one behaving in a certain way towards you. It's nothing personal.
Create a calming environment
People with dementia may not know what time it is, what day it is, or even what season it is. It's best not to argue in an effort to bring them back to reality. Instead, distract them with other conversation.
Provide a quiet environment. Noise and overstimulation can bring out negative behaviors in people with dementia.
Encourage your loved one to focus on keeping up with activities they enjoy, such as puzzles, games or the arts, and help them to do so.
Identify your loved one's needs
Determine what stage of the disease your loved one is in to understand where assistance is needed. The following questions can serve as a guide:
Does your loved one need help with the instrumental activities of daily living, such as paying bills, grocery shopping and cooking?
Does he or she need help with the personal aspects of daily living, such as bathing, dressing and using the bathroom?
Do physical alterations need to be made to the living space, such as grab bars in the bathroom or a bedside toilet? Do you need to remove clutter to clear pathways for walking? Are there stairs or other concerns that will present an obstacle to mobility or safety? Is there proper lighting, as dementia patients can suffer from poor vision?
Does your loved one need an assistive device like a cane or walker?
If your loved one is sleeping in a separate room, should the caregiver use a baby monitoring device?
Put the necessary resources in place
Caring for a loved one with dementia can be overwhelming, and it's important to know you do not have to do it alone. Perhaps your loved one needs a home health aide to assist with bathing, dressing and using the bathroom. These services and many others are readily available.
Also, many people are not aware that dementia is a hospice diagnosis and qualifies for such support. This does not mean a patient is near death; it's about ensuring quality of life. Hospice services include visits by physicians, nurses, chaplains and volunteers, as well as help acquiring any necessary medical equipment. Hospice also offers a respite for caregivers, providing a safe place for loved ones to stay for a brief time when an issue can't be managed at home.
Make important decisions together
It's important to make major decisions with your loved one before the dementia becomes so advanced that they cannot speak for themselves. Discuss what measures your loved one would want in the event of a medical emergency. Would they want a respirator? An electric shock to restart the heart? A feeding tube? Identifying these preferences removes a huge burden from family members who would otherwise need to guess the right answers. Set up a medical power of attorney and a financial power of attorney before it's needed.
To learn more about advance care planning, download our Your Life. Your Way. guide.
Monitor disease progression
Be sure to share any new symptoms or behaviors with the physician. It's common for dementia patients to develop depression, often signified by changes in eating or sleeping patterns.
Also, look for any difficulties your loved one might have swallowing, exhibited by coughing when eating or drinking. Some dementia patients may not recognize familiar surroundings, even their own home, as they are remembering their childhood home. Some individuals may experience delusions or hallucinations, believing their own family members or caregivers are trying to harm them.
Take care of the caregiver
Enlist the help of family members and friends to stay with your loved one and give the caregiver a break to go out and shop, or visit a salon, or socialize with friends. These activities are very important for caregivers; you cannot seclude yourself in the house to take care of your loved one. Engage in your hobbies.
Find a caregivers' support group in your area. Search online or ask the social worker in the physician's office to help you locate a group nearby.
Read The 36-Hour Day by Nancy Mace−a book written for the caregivers of people with dementia−to find guidance and comfort.
Take care of yourself first. Be sure to keep up with your own doctor's appointments, eat properly and get enough rest. As flight attendants instruct us pre-flight, put your own oxygen mask on first before trying to help others.
It's more stressful to be the caregiver than the patient. Don't criticize yourself when you are having difficulty.
As the disease progresses, you may no longer be able to care for your loved one at home, despite the best of intentions. If the time comes when you need to consider moving your loved in into an assisted living or skilled nursing facility, there should be no shame or guilt. You are helping your loved one to receive the best possible care.
Finding support and solutions
As we get older we all desire to live as healthy and as independently as possible, and yet, adjusting to a new phase of life often requires support and guidance. Main Line Health is here to serve as your dedicated partner, offering access to an array of health care services and community-based resources. We are committed to serving seniors, their families and caregivers by providing free information and friendly assistance that meets your specific needs or preferences.
If you have a health care need or question for yourself or a loved one, contact Main Line Health's Senior Care Line at 484.580.1234 or [email protected]. Our licensed social workers can answer questions and connect callers with health care services and community organizations.