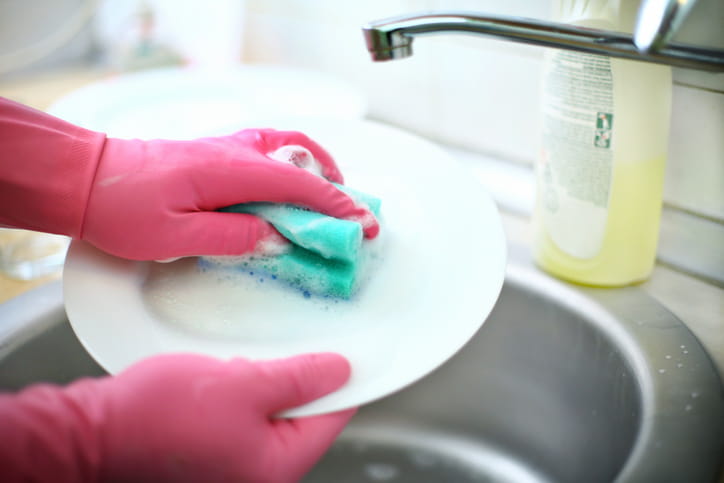 Lymphedema is described as swelling in the arms or legs, and is most commonly caused by the removal of or damage to the lymph nodes during cancer treatment. Swelling occurs when the lymphatic system is unable to drain fluid from the body in the way it should. Beyond swelling, individuals with lymphedema can experience pain, changes in the skin such as thickening, a feeling of heaviness or tightness in the area, problems with joint movement, and weakness in the affected arm or leg.
While lymphedema is a chronic condition, it can be effectively managed, often with the help of specially trained physical therapists who use compression and drainage strategies to ease swelling, and educate patients about the importance of ongoing activity, lifestyle adjustments and vigilant skin care.
"Individuals with lymphedema need to pay particular attention to skin care, as they are significantly more prone to infection," says Tabitha C. Muracco, PT, MSPT, CLT, a certified lymphedema therapist at Bryn Mawr Rehab Hospital, part of Main Line Health. "Our biggest concern is cellulitis, a potentially serious bacterial infection that progresses more rapidly—possibly within hours—in people with lymphedema. This is because these individuals have a protein-rich supply of fluid just waiting to feed the infection."
"Any opening in the skin provides a portal for infection," says Erin Kemm, PT, MSPT, CLT-LANA, who applies her advanced training in lymphedema at Main Line Health Exton Square. "One of the most important things we can do as physical therapists is to educate our patients about how to protect their skin to avoid infection. It's imperative."
Across Main Line Health, there is at least one certified lymphedema therapist at every major site. This experienced team regularly shares the following skin care tips with patients who are managing lymphedema:
Reduce your risk of infection by avoiding potential trauma or injury.
Keep the extremity clean and dry. Be sure to thoroughly dry your feet, especially your toes.
Apply moisturizer daily to prevent chapping and chafing of the skin. Steer clear of lotions that contain perfume or alcohol.
Pay careful attention to nail care. Do not cut your cuticles or allow a manicurist to do so.
Always protect exposed skin with sunscreen and insect repellent.
Use special care with razors to avoid nicks and skin irritation. If possible, avoid punctures such as injections and blood draws.
Wear gloves during activities that may cause skin injury (i.e., washing dishes, gardening, working with tools, using chemicals such as detergent).
If scratches or punctures to the skin occur, wash the area right away with soap and water, apply antibiotics, and continue to observe carefully for any signs of infection (i.e., redness, warmth).
If a rash, itching, redness, pain, increased skin temperature, increased swelling, fever or flu-like symptoms occur, contact your physician immediately for early treatment of a possible infection.
"When it comes to skin care, the longer that patients have uncontrolled lymphedema, the more the skin changes—taking on an increasingly pebbly, brawny appearance," explains Tabitha. "When lymphedema is properly managed, the skin becomes softer and more pliable. This is not just a cosmetic improvement; it equates to substantially less pain and discomfort."
It's true that the sooner a patient seeks treatment for lymphedema, the better the overall symptoms—including skin changes—can be managed. But it's never too late to seek treatment.
"We encourage people to speak with their health care providers about any concerns they might have to ensure they're getting the best possible treatment," says Erin. "We want to do everything we can to provide expert, individualized physical therapy for our lymphedema patients and empower them with the information they need to take the best possible care of themselves."