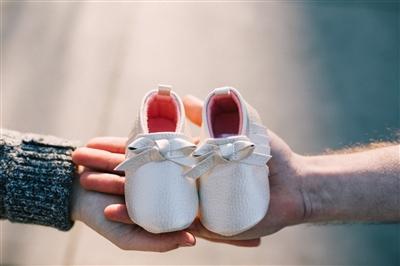 It's no secret that deciding to have a baby is one of the most impactful choices you can make in your life. Ask any new parent and they'll tell you that having a child is a total game-changer. Between the physical, emotional, and financial changes that come with having a baby, new parents can expect their lives to change in immeasurable ways.
Before taking that step, though, it's important to take the time to ensure you're ready to have a baby. That's why Katy Doroshow, DO an OB/GYN at Lankenau Medical Center, part of Main Line Health, is lending her expertise regarding the best ways to figure out if you are ready to welcome a baby into your world.
Am I emotionally ready for a baby? Talk to your support system
Prior to your decision to become a parent via conception, adoption, surrogacy or another method, it's crucial to communicate your wants, needs, and expectations with your partner, if you have one. Because each relationship is different, readiness to start a family is a very individual and unique feeling.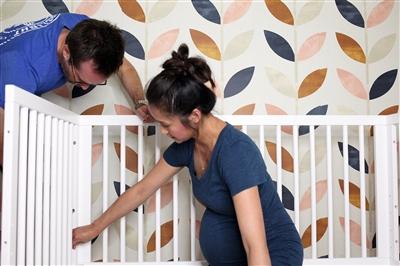 "For some women, choosing to have a baby without a partner means examining her readiness independently and ensuring she will have adequate family and community support," says Dr. Doroshow. "For those women with a partner, it is important to be sure that the relationship is safe, positive, and honest."
If you have a partner, be honest and open with them before, during, and after the baby arrives. This will help keep you and your partner united and strong throughout the experiences of pregnancy and parenthood.
Understand your feelings
A big part of determining if you're emotionally ready to have a baby is deciding whether or not it feels right. Pregnancy, along with labor and caring for a newborn, is no easy task. While it is one of the most rewarding jobs you will ever have, the responsibility should not be taken lightly.
Be mindful of factors like your health, relationship, job, and lifestyle when assessing your own emotional wellness. These factors can have a significant impact on your mental health and emotional readiness for a baby. Keep in mind that there are many ways to build a family, and everyone feels ready in their own way at their own time.
Am I financially ready for a baby? Get your finances in order
There's no getting around it: Having a baby is expensive. Before you welcome your little one into the world, make a point to map out a budget to ensure your finances are in line. Having a stable career with a disposable income is key to supporting a growing family. From baby gear to childcare to unexpected hospital visits, parenting will be a pricey adventure.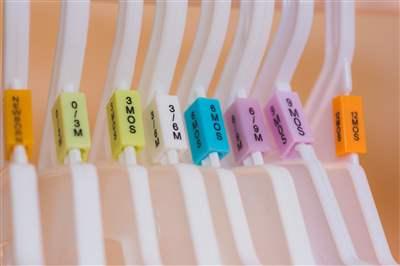 Talk to your health insurance provider and find out what they cover and what the costs will be for prenatal care, labor, and delivery. These bills can add up, so you'll want to ensure your financial readiness for any curveballs the experience will throw your way.
Finally, don't forget to consider saving up for retirement. Think about how you plan to pay off any debts, contribute to college funds, and secure emergency savings. Be prepared, and be flexible. Most of all, be honest with yourself when asking if you are financially ready for a baby.
Evaluate your diet
In addition to being physically active, it's imperative to eat a healthy, diverse, and well-rounded diet. Achieving or maintaining a normal body mass index (BMI) before getting pregnant will significantly reduce the risk of complications during pregnancy such as high blood pressure, gestational diabetes, and blood clots.
Dr. Doroshow recommends starting to take prenatal vitamins a few months before you conceive to help prevent birth defects and ensure your body has plenty of vital nutrients.
"Any over-the-counter option with at least 400 mcg of folic acid a day is just fine for most women," she says.
Prepare to get active
When deciding if you are ready to have a baby, consider the importance of staying physically active in order to start your pregnancy on a healthy note. Dr. Doroshow recommends at least 150 minutes of aerobic activity a week along with two days of muscle-strengthening activities.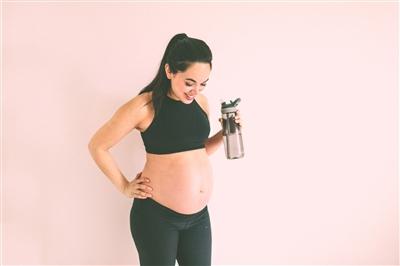 Working out strengthens your cardiovascular system, which gives you an energy boost—something you'll appreciate when pregnancy starts to zap your energy. Additionally, exercising can help you sleep more soundly, reduce stress, and strengthen your back and stomach muscles, all of which help your body cope with the physical strain of carrying a baby.
Assess your medical history and risks
In order to determine if you're ready to have a baby, stay up to date with your medical care and routine screenings (think: breast exams and pap smears) and optimize any pre-existing medical conditions ahead of time.
"It is important to know, in advance, that medical conditions such as diabetes, high blood pressure, heart problems, thyroid issues, weight problems, autoimmune disease, mental health conditions, age, certain surgeries, and any prior pregnancy complications can increase the risks in your future pregnancy," notes Dr. Doroshow.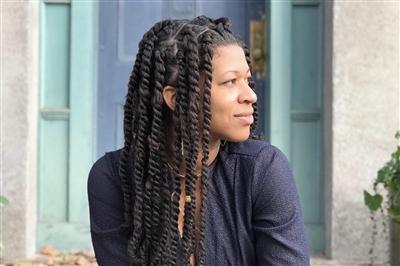 There are certain risks associated with women who give birth in their teens as well as those who have a baby in their late thirties and beyond. Once a woman turns 35, they are considered to be of "advanced maternal age," which can be linked to fertility issues and chromosomal abnormalities. If this is the case for you, your doctor will discuss testing options and recommendations to best support your baby's health and wellbeing.
Meet with your OB/GYN
Meeting with your OB/GYN before you become pregnant is crucial. At this time, you can discuss everything from pre-existing health conditions to the medications you're taking, fears, expectations, and preparation plans.
"As an OB/GYN, I love when my patients come to see me before trying to conceive," says Dr. Doroshow. "This gives me the incredibly important opportunity to talk about diet, exercise, foods and/or substances to avoid, and how to optimize their chances of conceiving with each cycle, when they're ready."
If you decide you are emotionally and financially ready for a baby, be open and honest with your doctor so that they can help you take the necessary steps to ensure your pregnancy is both healthy and happy. Your doctor will be an incredible resource for you, your family, and your baby as you travel along your pregnancy journey.
From finances to feelings, don't forget to consider both external and internal factors in your decision about whether or not you are ready to have a baby. Remember: The first part of taking care of a baby is taking care of yourself.
Main Line Health serves patients at hospitals and health centers throughout the western suburbs of Philadelphia. To schedule an appointment with a specialist at Main Line Health, call 1.866.CALL.MLH (225.5654) or use our secure online appointment request form.