If you've ever watched late night television, chances are, you've seen a lung cancer commercial with a survivor hooked up to oxygen. The patient grimly tells you in a raspy voice to not smoke unless you want to wind up like them. While it's true that smoking cigarettes is the top risk factor for lung cancer, there are also other causes for lung cancer—including exposure to radon gas.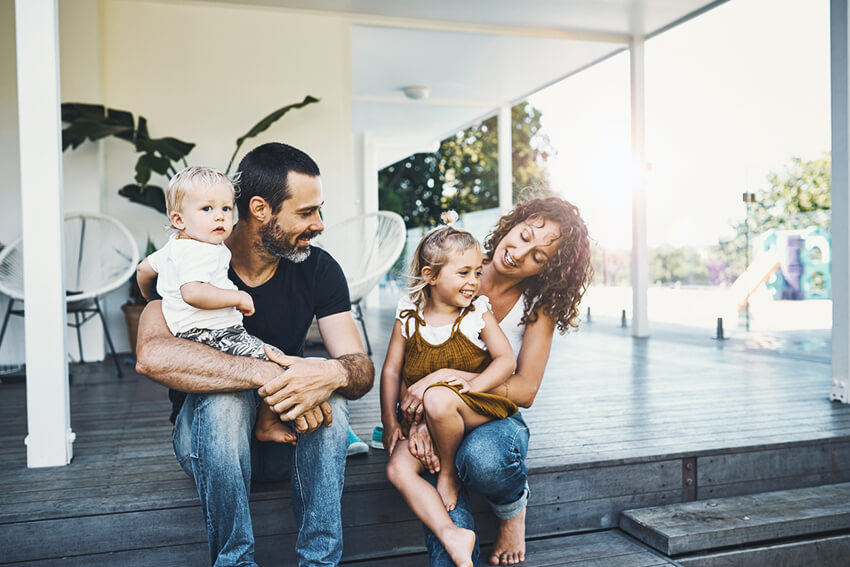 In the US, approximately 21,000 people die each year from radon-related lung cancer. About 3,000 of these deaths occur among life-long non-smokers. In fact, radon is thought to be the #1 cause of lung cancer among non-smokers. Radon gas can be found indoors and outdoors, but when it's inside, it can become a health risk, increasing your chances of lung cancer.
What is radon?
Radon is a natural radioactive gas that's released into the air when elements like uranium and radium (found in rocks and soil) are released during decay. It mixes in the air when it comes up from the ground. You can't see it, smell it or taste it, but inhaling high levels of radon can damage your lungs and might cause lung cancer.
Radon gas isn't only found outdoors. It can also find its way into underground mines, your house, school and other buildings. Radon gas can make its way into buildings and homes through cracks or foundations. It's also possible for it to be in some building materials like granite and certain concrete products or even well water that has radon. Basements and first floors tend to test for high levels of radon because of how close they are to the ground (radon is in the soil).
"Being exposed to radon gas indoors over long periods of time is dangerous for anyone, especially smokers. It's the second-leading cause of lung cancer in the US," said Andrew Pitman, MD, a pulmonologist at Main Line HealthCare Pulmonary Medicine in Bryn Mawr and chief of medicine at Bryn Mawr Hospital. "This is an environmental threat that can easily be preventable with a radon test and a dependable ventilation system."
Outdoors, the gas has a very low level. When radon gas is in poorly ventilated spaces, higher levels of radon can build up, increasing the risk of lung cancer. That's when it becomes dangerous.
What's the connection with radon gas and lung cancer?
About 40% of homes in Pennsylvania have radon levels that measure above the Environmental Protection Agency's guidelines, making it one of the most serious radon problems in the country. Additionally:
Pennsylvania ranks 32nd in the country for lung cancer cases.
While the national average of new lung cancer cases per 100,000 people is 58, in Pennsylvania, that number is 63. This means the rate of lung cancer diagnoses is higher in Pennsylvania than the national average.
Annually, about 21,000 lung cancer deaths in the US are related to radon gas. If you're a smoker and have been exposed to radon, your risk for lung cancer goes up—it's recommended to stop smoking right away.
Only a little more than 10% of nonsmokers exposed to radon get lung cancer.
If you think you've been exposed, there are do-it-yourself radon testing kits or you can call a professional to test for radon levels.
While there aren't any medical tests to see if you've been exposed to radon, depending on the home test results, you can still talk to your provider. They'll determine if you need regular health checkups or screenings for possible signs of lung cancer.
Lung cancer symptoms can include:
Chest pain or tightness
Trouble breathing
New cough, or a cough that won't get better
Hoarseness
Difficulty swallowing
If you're having any of these symptoms, it's important to tell your provider who may refer you to a lung cancer specialist. They work with patients to prevent, diagnose and treat lung cancer.
How to reduce exposure to radon
Before you can reduce your radon exposure, the first thing you'll want to do is test your home for radon. In the US, nearly 1 out of every 15 homes has tested for high levels of radon.
Since radon levels can vary depending on the day or month, there are both short and long-term tests available. Depending on which device you purchase, short-term detectors only check the radon levels between 2 to 90 days. Long-term tests are recommended because they measure radon levels for more than 90 days. Both tests are simple to use and affordable. Your state or local radon official can offer guidance on which test might be right for your home.
Radon levels of 4 pCi/L or higher are considered unsafe, with the Environmental Protection Agency recommending levels are reduced to 2 pCi/L or lower. You'll want to fix your home by hiring a certified or qualified radon mitigation contractor. They'll discuss ways to reduce your radon exposure such as installing a radon mitigation system.
There are different methods to lower radon levels, but the EPA recommends the soil suction method, which blocks radon from coming into your home by sucking it from under your home and redirecting it into the air where it is diluted.
The ultimate goal is to reduce your exposure to radon, which can help lower your chances of developing lung cancer.
How can you lower chances of lung cancer?
No one wants a cancer diagnosis. Although lung cancer isn't always avoidable, there are things you can do to lower your chances of developing lung cancer.
If you're a smoker, quit. And get your home tested for radon. Taking these preventative steps can help keep you healthy.
If you have questions about radon gas exposure or lung cancer, schedule an appointment with a Main Line Health provider by calling 1.866.CALL.MLH (225.5654).