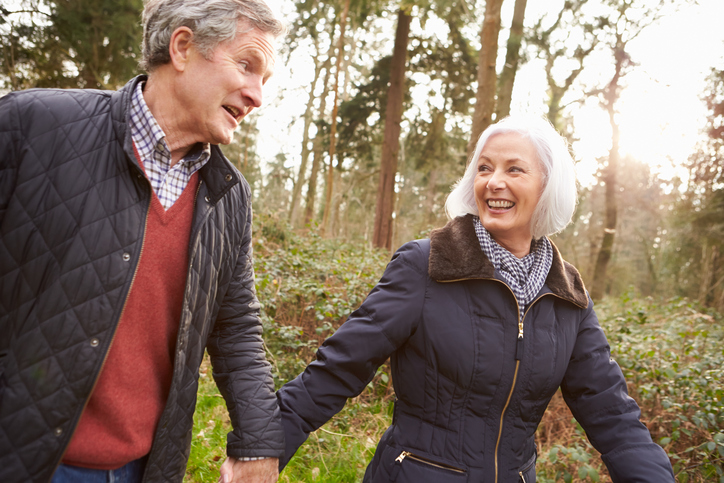 Diet and exercise have always played an important role in a healthy lifestyle—and a healthy heart—but their role becomes increasingly important following a heart attack.
"Eating well and getting regular exercise are two of the factors that can reduce your risk for a second heart attack," says Kenneth Mendel, MD, FACC, Lankenau Heart Institute cardiologist at the Main Line Health Concordville. "By focusing on these factors in the days and weeks following your heart attack, you'll be doing something good for your health and making it easier to adjust to a new lifestyle."
Below, Dr. Mendel explores how to approach diet and exercise following a heart attack.
Eating well after a heart attack
After a heart attack, you may need to make changes to your diet. However, unless you are diabetic or have other chronic conditions, you generally won't need to follow a specialized nutrition plan.
"The diet we encourage people to follow after a heart attack is the same diet we encourage people to follow throughout their whole life," says Dr. Mendel. "There's no secret diet—it's just proper nutrition and moderation."
Focus on a diet that's rich in fruits and vegetables, whole grains, nuts, and emphasizes poultry and fish instead of red meat. Instead of frying food, opt for poaching, steaming, baking, and grilling. Avoid foods that are high in cholesterol, sugar, sodium, and saturated or trans fats.
If you're diabetic, overweight, or have another chronic condition, or if you're just looking for guidance in getting your diet back on track after a heart attack, talk to your cardiologist. They can recommend a nutritionist or dietitian who can help you develop a diet plan.
Exercising after a heart attack
It's not uncommon to be wary about exercising after a heart attack. After all, won't exertion like this put your heart at risk? But exercising is a healthy habit to practice, especially after a heart attack.
Start slowly by walking, either with a few laps around your neighborhood or at a comfortable pace on the treadmill. Bring a partner with you, especially in the first few weeks following your heart attack, and keep an eye out for symptoms that could signal that something is not right. Shortness of breath, heart palpitations, pain, and chest discomfort are all signs that you should stop exercising and call your cardiologist.
At the end of your workout, leave at least three to five minutes for a cool down. Walk at a slower pace than the rest of your workout to allow your body to transition to rest.
Once you're comfortable walking, don't immediately transition to something more intense—regardless of your fitness level before your heart attack.
"Before you begin a rigorous exercise routine, talk to your cardiologist to make sure you are medically cleared to do so," says Dr. Mendel. "Lifting weights, running, and activities like Pilates or yoga that may be done in studios with high temperatures can all put excess strain on your heart."
Although diet and exercise are two of the most important keys to living a healthy lifestyle after a heart attack, they aren't the only ones. Quitting smoking, regular appointments with your physician or cardiologist, and getting plenty of sleep are just a few of the other factors that contribute to good cardiovascular health.
If you've suffered a heart attack, work with your cardiologist and primary care doctor to ensure that you're caring for your body—and your heart—well to prevent future complications.