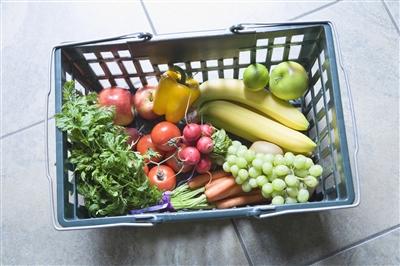 There's power in plants. And more and more people are moving toward a diet that's plant-based. There are lots of good reasons to make the shift. For example, studies have found health benefits such as a lower risk for heart disease, a possible reversal of type 2 diabetes and easier weight management.
Beyond health, some people choose a plant-based diet for environmental concerns and even cost savings. But can you do it with kids? Here are some tips for making the change when you have children at your table.
Know your nutrients
It's perfectly healthy for kids to eat a vegetarian or vegan diet. But there are a handful of nutrients that you'll want to pay special attention to:
B-12 – This is the only nutrient you can't get from plants. Not getting enough can lead to gastrointestinal issues and neurological disorders. Sources such as eggs and dairy work for vegetarians; vegans should look for B-12 vitamins or fortified foods like cereals and soy drinks.
Iron – Vegetables, nuts, beans and fortified grain products all contain iron. It's an important nutrient for all ages, from infants to teens. Make sure your selection is age-appropriate; nuts and chunky nut butters are a choking hazard for young children.
Zinc – Needed for growth and sexual maturation, zinc is another nutrient that's important for adolescents. It also supports the immune system and wound healing. Zinc is found in legumes, soy foods and oats. For older children, nuts and seeds are also good sources of zinc.
It's perfectly healthy for kids to eat a vegetarian or vegan diet.
Planning pays off
As with any style of eating, you'll need to put some thought into creating a well-balanced diet. It should include fruits, vegetables, whole grains, legumes and a small amount of nuts and seeds. If you're interested in going vegetarian or vegan with your children, talk with a dietitian, nutritionist or pediatrician to plan a balanced diet. Keep these tips in mind, and you can keep your family running on plant power.
Main Line Health serves patients at hospitals and health centers throughout the western suburbs of Philadelphia. To schedule an appointment with a specialist at Main Line Health, call 1.866.CALL.MLH (225.5654) or use our secure online appointment request form.