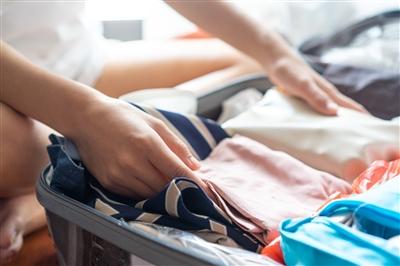 Most of us don't plan on an extended hospital stay but, in instances of illness or injury, you might be required to stay in the hospital longer than you expected. In cases like these, it can help to have a few items from home with you to make your stay go more smoothly.
Of course, in an emergency, you might not have the luxury of packing a bag or bringing a few important belongings with you to the hospital. That's why it can be helpful to plan ahead and have a hospital bag packed and ready to go if and when you need it.
Although every hospital stay will be different, there are a few things that you can have already packed that will be helpful at any time, including:
A pair of loose, comfortable clothing (pajamas, sweatshirt, socks, etc.)
A list of medicines you're currently taking and—if possible—a one or two-day dose of these medicines. If you don't have a list, you or a family member can bring your pill bottles for the staff to review. If you take any newer or brand-only medications, please bring these in their prescription bottles, as the hospital may not carry all newer medications.
Emergency contact information
Comfort items, like a pillow or blanket
Earphones or earplugs; an eye mask
A new book or activity like crosswords, Sudoku, etc.
An extra phone charger
Shoes you feel comfortable walking in for physical therapy or rehab
A container or case for hearing aids or dentures, if you have them
While your care team can provide you with things like extra blankets and pillows, it helps to be prepared with personal items like these. Not only will you feel better prepared for an unexpected stay, you'll also feel less stressed at the idea of being without some of your personal "essentials."
These items can make your hospital stay more comfortable, but one of the most important parts of having a positive experience is your care team. If you are unexpectedly admitted to the hospital, you'll be cared for by a team of clinicians—including a hospitalist.
Hospitalists are physicians who devote their careers to caring for patients who are currently in the hospital. A hospitalist manages all aspects of your stay, and provides ongoing medical management around the clock, as well as coordinating with the consultants who may also be seeing you in the hospital. A hospitalist doesn't take the place of your primary care doctor; Instead, they communicate with your primary care doctor and specialists to ensure coordinated care and follow-up when you are discharged from the hospital.
Main Line Health serves patients at hospitals and health centers throughout the western suburbs of Philadelphia. To schedule an appointment with a specialist at Main Line Health, call 1.866.CALL.MLH (225.5654) or use our secure online appointment request form.