We all know that cutting back on smoking and using sunscreen can lower our risk of developing certain cancers, but are you aware of the link between cancer and obesity?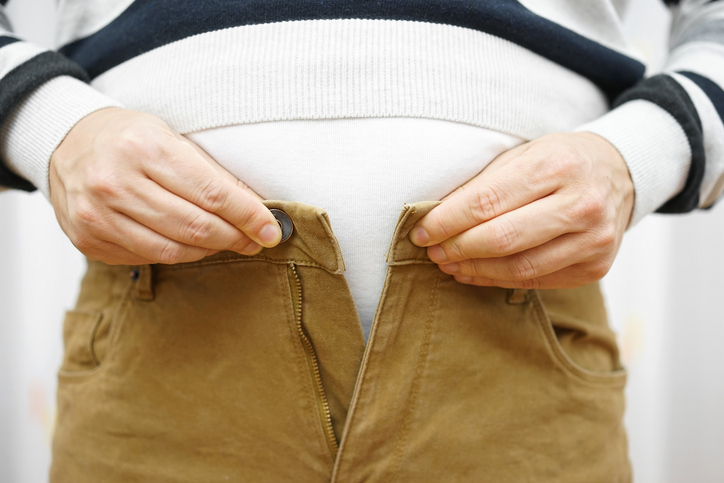 "Being overweight puts a strain on your body, including your joints and your heart," says Richard Ing, MD, bariatric surgeon and medical director of the Bariatric Center at Bryn Mawr Hospital, part of Main Line Health. "In addition to an increased risk of disease and health conditions—like high blood pressure, stroke, coronary heart disease, sleep apnea and more—research shows that you're at a higher risk of developing certain cancers if you're considered overweight or obese."
Obesity is defined as having a body mass index (BMI) of 30 or higher, while being overweight is defined as having a BMI of 25 or higher. Read on to learn more, plus about what steps you can take to lower your weight and your risk of developing cancer.
Weight and cancer risk
According to research from the Centers for Disease Control and Prevention (CDC), overweight and obesity have been linked to an increased risk for 13 different types of cancers:
Adenocarcinoma of the esophagus
Breast cancer (in women who have gone through menopause)
Colorectal cancer
Gallbladder cancer
Kidney cancer
Liver cancer
Meningioma (a type of brain cancer)
Multiple myeloma
Ovarian cancer
Pancreatic cancer
Thyroid cancer
Upper stomach cancer
Uterus cancer
Combined, these cancers account for 40 percent of all cancers diagnosed in the United States each year.
"Many people are surprised to learn that obesity can actually increase your cancer risk. Instead, they associate it with issues like diabetes or heart disease," says Dr. Ing. "Excess weight can be just as much of a cancer risk factor as tobacco or alcohol use."
Managing your weight can reduce your risk of cancer
While this new research is sobering, remember: a little extra weight around your waistline doesn't necessarily mean you'll be diagnosed with cancer. More research is needed to understand exactly how excess weight can impact cancer risk. Still, remember that the sooner you can take control of your weight, the better.
"As we age, it becomes more difficult to manage our weight and our cancer risk increases. Adopting healthy eating habits or working with your doctor or a dietitian to map out a nutrition plan can help you manage your weight and control your cancer risk," says Dr. Ing.
Start by making small changes. If it's been a year or more since your last doctor's visit, make an appointment with your primary care doctor for a well visit. You'll get a chance to talk to your doctor about your health questions, plus the latest on your weight, height, body mass index (BMI), blood pressure and cholesterol—which can provide some insight as to whether or not you're at a healthy weight.
Once you and your doctor do determine a healthy weight for you, you can work together to develop a nutrition plan. And remember: You don't have to do it alone!
"With the help of online message boards and weight loss apps, there are online communities of people who have similar goals," says Dr. Ing.
Exercise is important, too. If it's been a while since you hit the gym, start small. Promise yourself that you'll start to work out on the weekends or make a date with a friend twice a week for 45-minute workouts. From there, you can grow your routine based on the activities you enjoy.
Struggling to lose weight despite dieting and exercise? Join us for one of our upcoming bariatric surgery information sessions to determine whether or not weight loss surgery is right for you.
Next steps:
Make an appointment with Richard Ing, MD
Learn more about the Comprehensive Weight and Wellness Program at Main Line Health
How to determine if you're eligible for bariatric surgery