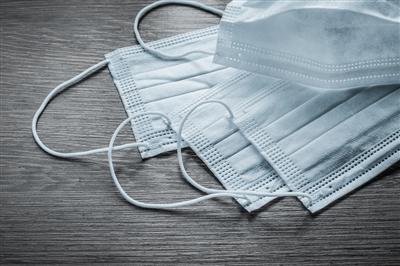 The Centers for Disease Control and Prevention (CDC), along with the PA Department of Health and County Health Departments, are closely monitoring the progression of the 2019 novel coronavirus (covid-19) pandemic. Main Line Health is following all the necessary guidelines put forth by the CDC and the World Health Organization (WHO) to protect our patients and colleagues.
"Although the immediate risk of this new virus is recognized as low to the American public, the CDC always recommends everyday preventive actions to help prevent the spread of respiratory viruses," says Dr. Mark Ingerman, system chief of infectious diseases, Main Line Health. "It's critical to wash your hands often with soap and water, or an alcohol-based hand sanitizer if soap is not available. Also, try to avoid close contact with those who are sick, and make sure to stay home when you are sick."
Below are some common questions and answers about the coronavirus, offered by the CDC:
What is the 2019 novel coronavirus?
The 2019 novel coronavirus (covid-19) is a new strain of coronavirus that has not been previously identified in humans. The first outbreak was reported in Wuhan, China in December 2019. The novel coronavirus is a new strain of coronavirus that causes respiratory illness in people and can spread from person to person.
What are the symptoms?
According to the CDC, the following symptoms include fever, cough, and shortness of breath. The symptoms can appear between two to 14 days. The reported illnesses have ranged from people with little to no symptoms to people being severely ill.
How dangerous is it?
Similarly, with other respiratory illnesses, infection with the 2019 novel coronavirus can cause mild symptoms including runny nose, sore throat, cough or fever. But it can also be more severe for some patients, leading to pneumonia or difficulty breathing.
How does the coronavirus spread?
Medical examiners believe that the coronavirus originally emerged from an animal source but now is spreading from person-to-person.
Human coronaviruses spread just like the flu or a cold. Most often, the spread from person-to-person happens among close contacts (about six feet). It is believed that the spread of coronavirus occurs mainly through the air by coughing, sneezing and or close personal contact such as shaking hands or touching.
Can the novel coronavirus be treated?
At this time, there is no specific antiviral treatment for the infection, but people with the coronavirus can seek medical help to relieve symptoms.
How is Main Line Health preparing for the epidemic?
Main Line Health Infectious Diseases and Infection Prevention department remain in contact with the CDC and PA Department of Health to keep the staff, visitors, patients and families updated against the virus.
Main Line Health's emergency departments, urgent care centers and physician practices have been informed and know the appropriate steps to take to identify a patient and the proper measures to treat them.
How can I protect myself?
Be sure to frequently wash your hands or use hand sanitizer
Wash your hands periodically with soap and water for at least 20 seconds especially after going to the bathroom; before eating; and after blowing your nose, coughing or sneezing. If soap and water are not readily available, use an alcohol-based hand sanitizer with at least 60% alcohol.
Clean your belongings
Clean surfaces frequently, including countertops, light switches, cell phones, computers, remotes and other items that can collect a lot of germs.
Cover coughs or sneezes with your elbow
When you have to cough or sneeze, make sure you are cautious of your surroundings, always covering your mouth. Try to use your elbow instead of your hands.
What should you do if you start to show symptoms?
Seek medical help. Call your physician and make an appointment at your earliest convenience.
For more information about the novel coronavirus, visit the CDC website at cdc.gov/coronavirus.