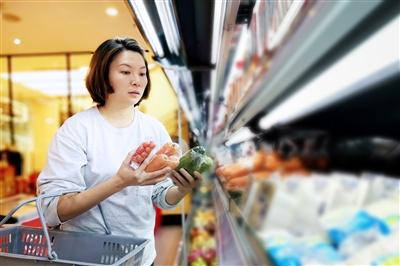 As anyone knows, going to the grocery store on an empty stomach or without a shopping list can be a recipe for disaster. Your cart likely ends up filled with items you don't need or without all the ingredients you need to make a week of nutritious and filling meals for you and your family. But when time is of the essence, making a shopping list isn't always possible. Instead, focus on stocking up on a few kitchen pantry essentials.
"A well-stocked pantry can make or break your eating habits. Having the right foods on hand makes preparing a healthy, home-cooked meal easier," says Ashley McCorkle, RDN, LDN, a dietitian and Community Health & Equity program specialist at Main Line Health. "You can save time, money, and calories by having a few kitchen pantry essentials always on hand."
When you sit down to make your grocery list, McCorkle recommends making sure it includes:
Beans and lentils: Black beans, chickpeas and lentils are complex carbohydrates packed with protein and fiber. These ingredients can be used in a variety of dishes like soups, stews, salads, tacos, dips and more. Be mindful of the sodium content of canned beans or buy dried beans and cook them yourself.

Canned proteins: Canned proteins such as tuna, salmon and chicken are great to have on hand when you are in a pinch. These proteins can be used in salads, sandwiches and pasta dishes.

Broths and stocks: By having low-sodium, shelf-stable broths and stocks in your pantry, you will be able to add flavor and richness to many meals such as soups, stews, sauces and grains. You might also considering making a homemade stock, like this turmeric ginger bone broth.

Nuts, nut butters and seeds: Nuts and seeds are packed with healthy fats, protein and fiber. Keep a variety of nuts, nut butters and seeds in your pantry. These can be added to oatmeal, salads, smoothies, and used as a garnish for pastas and meats. Nuts are great for snacking, as well, but be mindful of your portion sizes.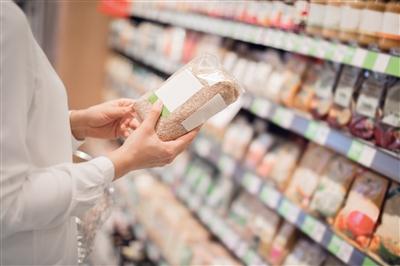 Whole Grains: These include rice, pastas, oats, quinoa and farro. The possibilities for grains are endless for all meals and snacks, so it's always good to have them stocked. Try choosing whole grains instead refined grains and look for pastas with added protein for an extra boost.

Canned tomatoes and tomato sauce: Canned tomato products are great for soups, pastas, and sauces. Keep your pantry stocked with whole, diced, and crushed tomatoes, as well as tomato sauce and paste, to be ready for any recipe--like our vegetarian chili.

Condiments, herbs and spices: Spices are the backbone of your pantry. Some healthy and flavorful condiments to keep on hand include:
Mustards
Low-sodium soy sauce
Vinegars
Hot sauces
Stock some spices you can use as an alternative to salt, too, like garlic powder, onion powder, paprika, oregano and cinnamon. Additionally, healthy oils like extra-virgin olive oil are great to use for sauces and dressings.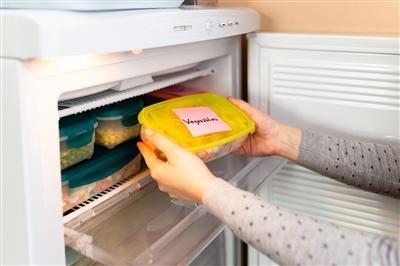 And remember...
Treat yourself! Keep sweets like dark chocolate around for when you have a craving. All foods fit in moderation!
Don't rely on willpower. If you know you have a tendency to overeat a certain food, avoid stocking it in your pantry to alleviate temptations.
Your freezer is your friend! Perishable foods, like fresh fruits and vegetables, can be hard to keep stocked in your pantry.  Frozen fruits and vegetables are just as nutritious, if not more nutritious, as they are frozen at peak freshness. Add frozen fruits to smoothies or oatmeal and always keep frozen vegetables on hand when you are in need of some green on your plate.
Main Line Health serves patients at hospitals and health centers throughout the western suburbs of Philadelphia. To schedule an appointment with a specialist at Main Line Health, call 1.866.CALL.MLH (225.5654) or use our secure online appointment request form.