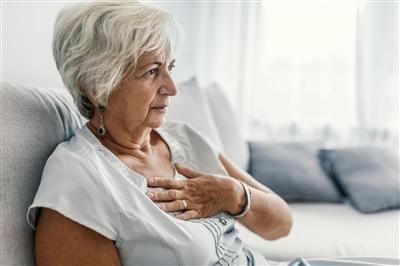 We know COVID-19 can attack the lungs. But it turns out the virus can also damage the heart.  
Doctors are seeing heart conditions in COVID-19 patients—even when they were previously healthy or their case wasn't serious enough for the hospital. These conditions may be COVID-19's most serious damage, says Linda Barrasse, MD, a cardiologist who specializes in cardiovascular disease diagnosis and management at Main Line Health King of Prussia.  
People with high blood pressure, diabetes or related conditions, such as obesity, are at the highest risk. And the older you are, the more likely you are to have these conditions. But even young and previously healthy people are experiencing heart problems because of COVID-19; for example, irregular heartbeats, shortness of breath, blood clots, stroke or heart failure.  
"Other viruses can do similar things to the body, but COVID-19 does them in a very big way," reports Dr. Barrasse. 
How COVID-19 can affect cardiac health  
COVID-19 can invade the heart, inflaming and weakening it. The virus may also set off a nasty storm of cytokines, proteins that are secreted by cells. Normally, they're part of our body's response to any virus. But with COVID-19, they can spread inflammation throughout the body and seriously damage and compromise heart muscle.  
Unfortunately, even COVID-19's treatment may sometimes cause heart troubles. Some drugs used to combat the virus have side effects that can affect the heart. 
Don't ignore the symptoms  
Among the saddest outcomes of COVID-19 are cases where people experience symptoms of a heart attack or stroke but don't go to the emergency room because they're afraid of the virus. As a result, they may die unnecessarily at home. Anyone who's experiencing chest pains, trouble breathing, weakness, numbness or other signs of heart trouble should seek care. "Don't ignore the symptoms if you don't feel well," Dr. Barrasse emphasizes. 
Help conquer COVID-19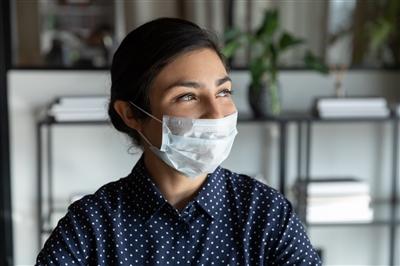 The cardiac impacts of COVID-19 are another powerful reason to do all you can to avoid spreading it. That means social distancing, washing your hands often, wearing a mask in public and keeping close to home when possible. Until a vaccine is ready, "the virus is in charge; we're not," Dr. Barrasse concludes. "COVID-19 has robbed us of so much. But we need to stay vigilant a while longer." 
Main Line Health serves patients at hospitals and health centers throughout the western suburbs of Philadelphia. To schedule an appointment with a specialist at Main Line Health, call 1.866.CALL.MLH (225.5654) or use our secure online appointment request form.