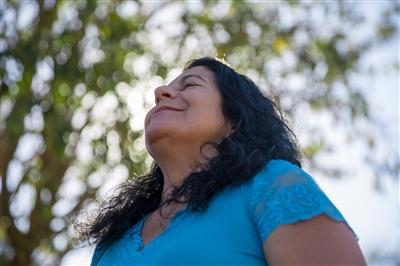 The decision to seek treatment for an alcohol or other substance use disorder is beneficial for several reasons, not the least of which is that it can almost immediately improve your health. Refraining from alcohol or drug use can reduce your risk of cancer, diabetes, heart disease and sexually transmitted infections like HIV or Hepatitis C—and this doesn't account for the positive effects it can have on your mental health and personal relationships.
Due to the chronic nature of addiction, a person in recovery is often required to change their thinking, re-evaluate their lifestyle and develop healthier behavior patterns. Recovery includes adopting habits like following a 12-step program, attending weekly or monthly support groups or carving out time for mindfulness. You might not, however, consider how factors like nutrition and exercise can also impact recovery.
Not sure where to start? Below, here are five habits you can start to practice now to help you continue your addiction recovery and live the healthiest life possible.
Prioritize your sleep
Are you a frequent napper? Do you fall asleep on the couch most nights? Is the TV your background noise from the time you go to bed until the time you wake up? These habits are detrimental to how long and how well you're sleeping each night, and poor sleep can quickly add up and start to take a toll on your physical and mental health.
"Poor quality sleep is often linked to increased rates of depression, heart disease, diabetes and stroke. This is due, in part, to the fact that people who sleep less are more likely to take part in unhealthy lifestyle behaviors like living a sedentary lifestyle, bingeing on unhealthy foods, smoking and drinking alcohol in excess," explains Linda Solomons, a pain management specialist and staff nurse at Mirmont Treatment Center, part of Main Line Health.
Your body and mind need time to re-charge every night. Make getting good sleep a priority by:
Avoiding daytime naps or, if you absolutely need one, limit it to 20 minutes
Make your bedroom an environment that's conducive to sleep (dark, cool)
Turn off the TV! Try a sound machine or radio instead
Exploring religion or spirituality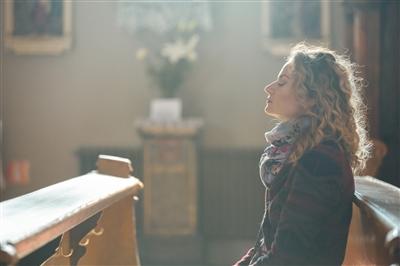 Many addiction recovery programs and support groups, including Alcoholics Anonymous, encourage their members to explore a religious or spiritual path. While this is absolutely not a requirement for anyone to join these alumni or support groups and certainly isn't a requirement for successful recovery, it might help you to feel like you're part of a bigger plan or community.
"Research has shown that people who consider themselves to be spiritual are also more likely to attend support groups and find success in recovery," says Solomons. "While it's certainly not a requirement, it is something for you to explore or consider as part of your recovery journey."
Getting involved in a religious or spiritual community doesn't mean you need to join a church. It can also mean finding time for daily prayer or meditation, volunteering with local community centers or any activity that helps you feel connected to a larger group.
Make time for exercise
Many people dread going to the gym or carving time out of their day for exercise, but we can all admit that a walk outside or a sweat session always makes you feel better once it's done. This isn't just a universally-agreed upon truth, it's also a proven benefit. The American Psychological Association has written about the benefits of a fitness routine in reducing depression, stress and anxiety…and when you're in recovery, it's important to find healthy ways to manage these issues. The benefits are even greater if you can do your workout outdoors; research has shown that spending time in nature is helpful for improving your mental health. Get a walking buddy to make exercise more enjoyable and keep you accountable and on track.
Starting a fitness routine while you're in treatment can help you get on the road to an active lifestyle and consistent schedule. At Mirmont, patients make exercise a part of their recovery with yoga, tai chi and an onsite fitness center.
Find a hobby that you enjoy
One of the primary concerns for someone who is in addiction recovery is finding a healthy way to spend their free time that doesn't trigger them to want to use again. In addition to making time for exercise and a good night's sleep, you should also spend some time getting back into your hobbies or discovering new ones.
Many local community colleges offer courses for people who are not students, and a course catalog can range from anything to continuing education in your field to exploring activities like cooking, art or travel. Some outdoor living stores offer group outings to go hiking, boating and fishing if you enjoy time outdoors. If you've always been a pet lover, see if your local animal shelter is looking for volunteers. Take some time to reflect on what interests you and find a resource in your community where you can enjoy these activities and meet some new friends, too.
"Recovery is a lifelong journey. Building a solid foundation of support is imperative to aid in dealing with the twists and turns and ups and downs of living a sober life," says Solomons.
Focus on nutrition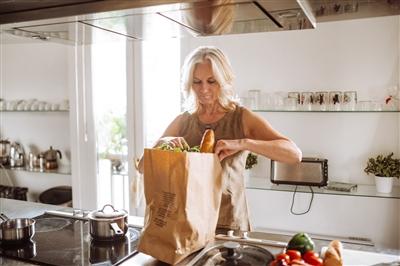 A key tenet of addiction recovery is proper nutrition, and one way to make sure you're following a healthy diet is to opt for homecooked meals over pre-packaged dinners or the drive-thru. Most people, regardless of whether or not they're in recovery, might balk at the idea of coming home from work and then having to spend extra time preparing a three-course meal for themselves or their family members. Instead of looking at cooking as a daunting task, try to reimagine this time as an opportunity for mindfulness.
"Mindfulness isn't just for when you're alone or sitting quietly. It refers, quite simply, to the act of focusing on how you feel and what you're doing in the present moment," explains Solomons. "Whether you're cutting up vegetables or putting together a place setting, cooking a meal requires you to truly be present in the moment and focus on the work that you're doing."
Cooking can also keep your mind and hands busy, a helpful tactic for anyone in addiction recovery who's looking to fill their time with new, healthier activities.
If you're not a chef, don't worry. Thanks to meal delivery services like Blue Apron or HelloFresh, you can sign up to receive a week's worth of meals with step-by-step instructions and the exact ingredients you need. You might also sign up for a cooking class at a local learning center or community college.
With a holistic approach to addiction, Mirmont Treatment Center has helped thousands of people on the journey to recovery from alcohol and drug dependency over the last 30 years. Start the road to recovery today. Call us at 1.888.CARE.898 (227.3898) to schedule a confidential appointment and ask any questions. Or, use our secure online form to email us.