Many people rely on recommendations from friends and relatives for restaurants or travel destinations, but choosing a doctor for your family is a personal decision. Your health history, insurance and health issues are all unique factors, so choosing a doctor that fits your needs is important. Before you choose a doctor, do your research to be sure it's the right fit for you.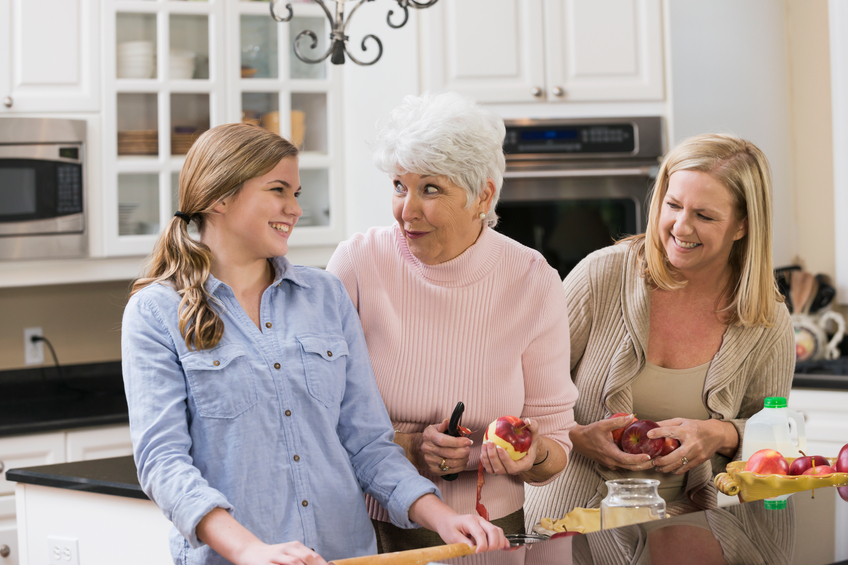 First: What is a primary care doctor?
Sometimes called "family medicine doctors" or "primary care physicians (PCP)," a primary care doctor is your main doctor. They can work with you and address most health concerns, and provide routine checkups and screenings.
"A primary care doctor cares for and treats the whole person, not just a disease or specific organ," says Michael Wisser, DO, family medicine physician, Main Line HealthCare Family Medicine at Riddle Hospital, part of Main Line Health. "They're your partners in managing your overall health. For me, the continuity of care and long lasting relationships that are developed in a family doctor's office are what attracted me to family medicine."
There are a few types of primary care doctors:
Pediatrician—care for children from newborns up to 18 years old
Family medicine doctors—focus on caring for the entire family—infants, children and adults
Internal medicine doctors—focus on adults, 18 years of age or older
Geriatric medicine doctors—focus on the care of the elderly
Finding a primary care doctor is a way to make sure that your overall health is being monitored over time. You'll develop a relationship with your PCP, so make sure to find one who you feel comfortable talking with.
Finding a doctor for your child
Pediatricians often care for children long past their infant and toddler stages, but that doesn't mean that kids are comfortable being the tallest in the waiting room. Once your child begins to reach their early or late teens, they may feel more comfortable visiting and asking questions of a family doctor.
"Keep in mind, if your child has a rare condition or disability, you'll want to find a specialist or doctor who is comfortable caring for these needs," says Dr. Wisser. If you're not sure where to start, ask your pediatrician for a referral. Since they're familiar with your child's health history, they'll be able to help make the transition a smooth one.
Finding a doctor for your parent
If you're caring for an aging parent, it's important to be sure they have the right doctor who will best suit their medical needs. There are a couple of questions to ask when looking for a doctor to care for your parent:
Do they have experience in treating aging patients
Do they make house calls in an emergency
Do they accept Medicare (if your parent has Medicare insurance)
A physician who specializes in geriatrics or a family physician with experience in caring for the elderly will be able to care for your parent the best and understand their health needs. Before choosing a doctor for your parent, you may want to make an appointment to meet with them to talk about your parent's specific needs.
Finding a doctor for you
"Busy parents often forget to take care of themselves," says Dr. Wisser. "Parents and adult children are always willing to put their children and aging parents first, but caring for your health is one area that shouldn't take a backseat. The better you take care of yourself, the better you can be there for others."
Just like you would for your parents or children, make sure you seek out a doctor who can best identify with your needs. If you have a specific condition, or if you struggle with issues like anxiety, stress or depression, make sure you have a doctor who understands your busy lifestyle and can handle your medical needs appropriately.
Another important factor to consider, especially for busy parents, is a doctor's location and hours. Make sure there's an office close to your work or home, and that they have evening or weekend hours that suit your schedule. If the hours or location are not convenient, you might not be as likely to go. Choosing a doctor is a very important decision. Take your time and find the one that's right for you.
Next steps:
Make an appointment with Michael Wisser, DO 
Learn more about primary care services at Main Line Health 
Do you know everything you should know about your family health history?