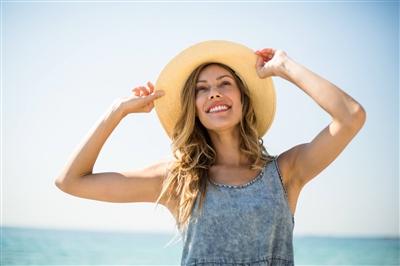 If you have been considering cosmetic surgery, the coming of warmer weather can make you feel even more motivated to pursue next steps. If you've been putting off a consultation, now may be the perfect time.
"Cosmetic surgery procedures, such as breast augmentations, tummy tucks, liposuction and eyelid lifts, require some recovery time," says Sean Wright, MD, a plastic and reconstructive surgeon with Riddle Hospital, part of Main Line Health. "For many patients who are working from home, the coronavirus pandemic has provided an opportunity to recover without having to take time off from their jobs."
Dr. Wright offers the following three tips for ensuring a positive experience with cosmetic surgery:
Research your surgeon's credentials. "Many different health care providers, including general surgeons and dentists, offer cosmetic enhancement and rejuvenation," Dr. Wright notes. "But only board-certified plastic surgeons can provide expertise in a wide range of procedures. We're also required to continually refine our skills and knowledge and stay up to date on the latest techniques." Dr. Wright
is a certified diplomate of the American Board of Plastic Surgery, a member of the American Society of Plastic Surgeons and a fellow of the American College of Surgeons.
Keep an open mind. Rather than requesting a particular procedure, a tummy tuck or breast augmentation, think more generally about what you'd like to improve. "For example, a patient may consult with me about liposuction," Dr. Wright says. "After consultation, I may recommend SculpSure®, a tummy tuck or liposuction combined with a laser to tighten the skin. A skilled surgeon will be able to consider your goals and design a personalized plan."
Have realistic expectations for recovery. "Just because your friend was back at work the week after her eyelid lift doesn't mean that you will have the same experience," Dr. Wright says. "Everyone's results and recovery time will be different, and it's important to have an honest discussion with your surgeon about what to expect afterward."