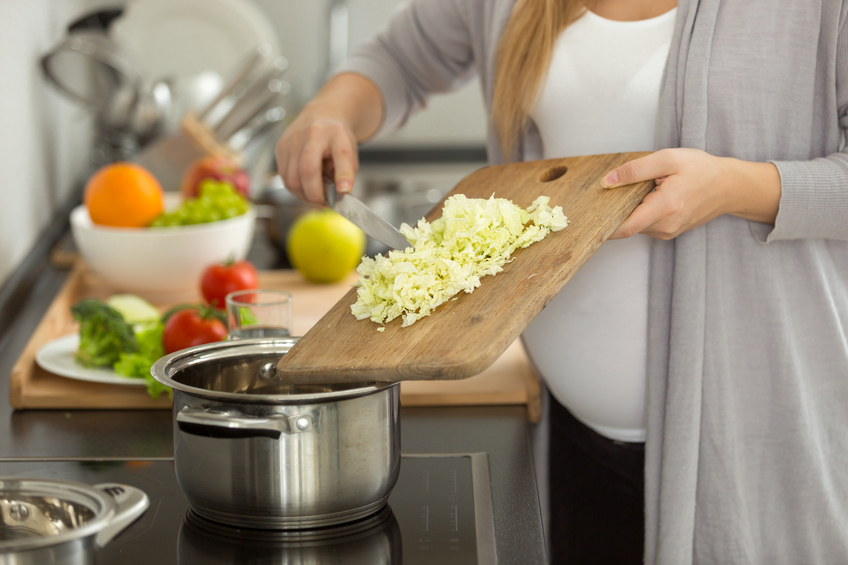 Pregnancy can come with its fair share of uncomfortable symptoms, but one thing women might look forward to? Giving into pregnancy cravings.
"I recommend my patients consume about 2,500 calories per day, and that they make sure those extra calories are full of nutrients," says Semhar Mahmud, MD, OB/GYN at Riddle Hospital, part of Main Line Health. "It's important to remember that your baby is relying on you to provide the nutrients they need to grow and prevent complications."
With so many diet rules out there already—pregnant or not—it can be confusing to know which foods to choose. Below, Dr. Mahmud offers some insight into the food groups you should focus on during your pregnancy.
Protein
Benefits: Protein is a crucial nutrient for any diet, but it's especially important for expectant mothers, as it is crucial for baby's growth and can improve pregnancy symptoms.
Food sources: Chicken, lean beef, turkey, fish, eggs, peas and beans are all good sources of protein.
Dairy
Benefits: You might be surprised to find that dairy plays such a significant role in the growth and development of your baby, but it's true: dairy-rich foods build strong bones and teeth, as well as muscles and nerve function.
Food sources: Looking to substantiate that ice cream craving? Count it as a serving of dairy. Foods like ice cream, yogurt, pudding, milk and cheese can all help meet the daily requirement of dairy intake.
Fruits and vegetables
Benefits: An extra helping of fruits and veggies is always a good thing. A serving of produce can contain several of the nutrients necessary for a healthy mom and baby, including vitamin C, folic acid and fiber.
Food sources: Any fruit or vegetable will do—including canned, frozen or dried fruit and fruit juices.
Breads and grains
Benefits: Whole grains are especially preferred during pregnancy because they contain more folic acid, fiber, and iron than white bread counterparts.
Food sources: Oatmeal, whole wheat bread, brown rice, and cereals that are fortified with iron.
While these are the basic food groups recommended during your pregnancy, your OB/GYN can help you determine the diet that's right for you—and your little one.
"Nutritional needs vary by patient, but our goal with every woman is to make sure that she's using food as a tool to promote a healthy environment for herself and her baby," says Dr. Mahmud. "While the first trimester typically does not require women to add any extra calories to their diet, I do recommend that mothers add about 300 calories to their diet starting in the second and third trimester."
In addition to the foods listed above, you may also be referred to begin taking prenatal vitamins. Although food sources are always the best source for nutrients like iron, folic acid and calcium, there are supplements that can offer similar benefits for women who have a vegetarian diet or chronic health condition.