About 228,000 new cases of lung cancer are expected in the United States in 2019 and about 142,000 deaths, according to the American Cancer Society. November is Lung Cancer Awareness Month, which makes this an ideal time to learn about current research on lung cancer, as well as a reminder on strategies to maintain lung health.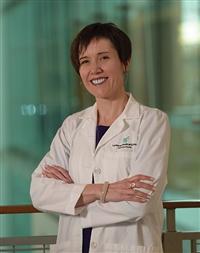 For that, we caught up with Tracey L. Evans, MD, co-director of the Thoracic Oncology Program at Main Line Health, and director of thoracic oncology research at the Lankenau Institute for Medical Research, part of Main Line Health.
Looking out at the current research on lung cancer, what do you see as three exciting developments in recent years, and why?
There have been more than 20 new drugs approved for the treatment of lung cancer since the year 2000. Even with that, I feel the most exciting development is not a new drug but new approaches to diagnosis and treatment.
While lung cancer is the leading cause of cancer death in both men and women, until recently there has been no effective screening strategy. To put that into perspective: For some time we have had the PSA test to detect prostate cancer in its earliest stage in men, mammograms to screen for breast cancer in women, and colonoscopies to screen for colon cancer.
Now, for lung cancer, we have low-dose annual CT scanning of the chest, a diagnostic approach that has been proven to reduce risk of death from lung cancer in those patients at high risk for developing the disease. All current and former smokers between the ages of 55 and 80 should ask their health care providers if a screening chest CT is a good idea for them.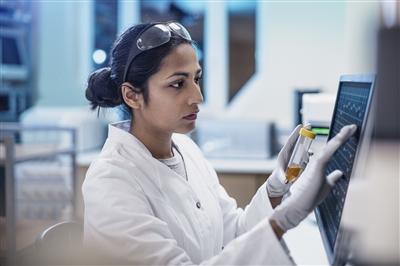 The most exciting new drugs for lung cancer fall in one of two distinct classes: immunotherapy agents or targeted agents.
Immunotherapy agents awaken the body's own immune system, allowing it to attack cancer cells. This approach has been proven to improve survival with substantially less toxicity compared to older, traditional chemotherapy, which indiscriminately kills fast-growing cells, regardless of whether or not the cells are healthy or cancerous.
Additionally, many of our new drugs are in the category of "targeted" agents. This means the medications are highly specific and attack only cancer cells by interrupting how these cells grow and function. This allows us to treat cancer more precisely, and with fewer side effects than traditional chemotherapy.
When appropriate, do you recommend clinical trials to your patients, and if so, why are trials important in care?
Clinical trials are critical to the advancement of cancer treatments, so I always recommend them to eligible patients. When there are already-approved treatments for a person's cancer, a clinical trial will provide the opportunity for patients to get a treatment that we hope may be better than the available standard, often by comparing a new approach to that standard.
When no standard treatment is available, clinical trials provide the opportunity for patients to get a potentially effective therapy in a setting where no therapy has so far proven to be beneficial. Even if the therapy proves ineffective, the information obtained in a carefully done trial will help future patients.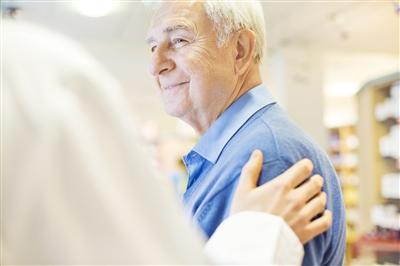 All patients treated on clinical trials are followed very carefully by our clinical trials staff, in addition to the patient's oncology care team, so trial participants have an extra layer of care provided to them and the satisfaction of knowing they're helping us learn how best to treat future patients—in addition to potentially improving their own outcomes.
What advice do you offer to those who want to maintain good lung health?
Anyone who has lungs can get lung cancer, unfortunately. However, the risks are markedly increased for individuals who have had toxic lung exposures. Tobacco smoking is the primary risk factor for lung cancer, but other risk factors include exposure to radon, secondhand smoke, air pollution and asbestos. Anyone with a smoking history should consider whether CT chest screening is appropriate for them.
Cancer is not the only damage that can happen to lungs. The risk of chronic obstructive pulmonary disease and emphysema is higher in people who smoke. Vaping is a newer phenomenon whose risks are not yet fully understood. Nicotine, even in vape form, is clearly addictive. There are increasing reports of vaping-associated lung disease, including fatal cases. Many of the toxins released with vaping are carcinogens, so it is likely that vaping will also increase the risk of lung cancer.
So my advice: Do not start smoking or vaping. If you do smoke or vape, stop as soon as you can. If you have smoked or currently do so, get screened!
Main Line Health serves patients at hospitals and health centers throughout the western suburbs of Philadelphia. To schedule an appointment with a specialist at Main Line Health, call 1.866.CALL.MLH (225.5654) or use our secure online appointment request form.