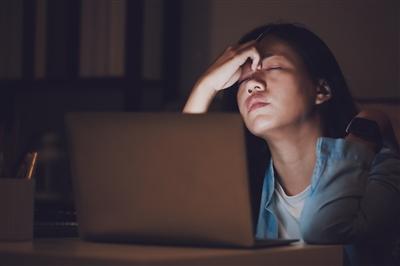 The COVID-19 pandemic has affected everyone in different ways. Wearing a mask, rescheduling your travel and planning virtual birthday parties are practices we all know too well, but these aren't the only ways COVID has impacted our lives.
Seniors, who are at an increased risk of COVID, are wondering when they can visit with family members again. Business owners are weighing the financial and safety implications of reopening. Students are heading into a new school year unsure of what to expect.
"We know that there are heightened levels of anxiety due to COVID across the board," says Sharon Larson, PhD, executive director of the Center for Population Health Research (CPHR) at Lankenau Institute for Medical Research. But in a recent CPHR survey of 5,600 people, anxiety levels were particularly high for adults 40 and younger.
There are a number of potential reasons for this, but Dr. Larson points to worry about financial stability, job loss and the economy—an issue that is particularly relevant for new graduates or young adults entering the job market.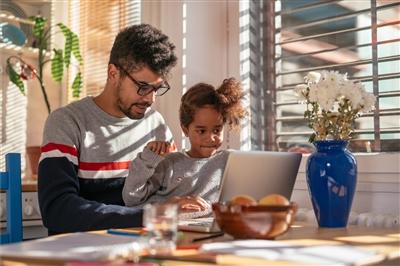 Likewise, employees who recently moved to a new company may be worried about layoffs or being let go in favor of an employee with more seniority. A caregiver who is balancing their career and homeschooling may be struggling to keep up with their workload. 
Financial stability is important, but Dr. Larson reflects on an even more concerning factor about these heightened anxiety rates: "The real concern from these results is the long-term health of the population. We know that generalized anxiety disorder often co-occurs with depressive disorders, chronic pain, substance use disorders, social phobia and panic disorders."
Jacqueline Chronowski, LPC, a behavioral health therapist at Mirmont Outpatient Center in Exton, provides addiction treatment and mental health services for patients of all ages. Job loss or financial stress, she says, are common triggers for substance use disorders and engaging in unhealthy behaviors.
"Besides the obvious importance of financial stability, we see many people who define their worth by what they do or how much they make," she explains. "When a job loss or a life change affects that, it can be devastating and it's easy to turn to destructive or unhealthy behaviors to cope."
Coping with anxiety and uncertainty
Regardless of what economic stress you're facing during COVID-19—job security, finding a job, or general worry about keeping up with the bills—there are things you can do to help manage the stress and anxiety of the situation:
Recognize you're not alone: Dwelling on unemployment numbers or economic statistics isn't going to help you feel better, but you should recognize that you aren't alone. Many people are feeling helpless and a little worried right now, whether it's about their career or something else. 
Accept your feelings: Being aware of your anxiety can make it feel worse—not only are you anxious, you're anxious about being anxious! Start by accepting your feelings and acknowledging them for what they are: feelings. Mindfulness can be a helpful practice to train your body to recognize these feelings.
Reserve time for yourself every day: Making time for yourself seems counterintuitive if you're trying to work harder or find a job, but a little time away from work can ultimately be a good thing. "We've all heard the expression: You can't pour from an empty cup.  Self-care is essential. If we can allow ourselves a little bit of time every day away from the computer or the phone, it gives us a chance to recharge and bring our full selves back to the task at hand," says Chronowski. 
Keep a journal: Journaling is a helpful way to process difficult emotions, and something you can begin as part of a daily practice. Journaling allows you to be creative—what you write and how you write it is completely up to you. It can be helpful, though, to start keeping a list of things you're grateful for each day. So if, for example, you finished a big project or got a grateful email, make sure you take note of it. These milestones can help reassure you when you're feeling anxious. 
Volunteer: If you're a new graduate or in between jobs, look for opportunities to volunteer. Volunteer opportunities are limited during COVID-19, but there may still be opportunities available at local food banks or clothing donation centers. These will help get you out of the house and get your mind on something other than work or career stress, and activities like this can make you feel good too. (Plus, they can be opportunities to network!)

Volunteer opportunities may be limited during COVID-19, but they can make you feel good and help you network.
Trying these techniques can help you deal with difficult feelings, regardless of the cause. But if you notice that depression and anxiety are starting to interfere with your quality of life—look for symptoms like difficulty sleeping, frequent headaches, mood changes, loss of appetite—then consider making an appointment to talk to a therapist. 
"It's always good to talk to friends, family and co-workers to vent or talk through a difficult situation, but a therapist is someone who can help you find healthy ways to cope with chronic stress, anxiety and depression," says Chronowski. "We are here to help and give you the tools you need to deal with your feelings now and in the future."
The Mirmont Treatment Center team can help. We offer a full array of programs and services to meet the needs of adolescents, adults and seniors who are struggling with psychiatric conditions, substance abuse, addiction and other issues. If you're feeling stressed, anxious, lonely or otherwise looking for someone to talk to, we encourage you to reach out. Call us at 1.888.CARE.898 (227.3898) to schedule a confidential appointment and ask any questions. Or, use our secure online form to email us.