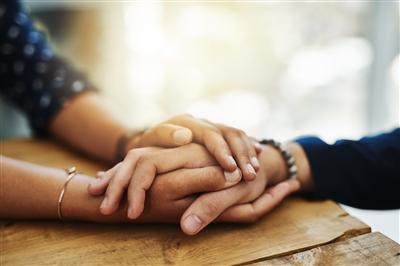 No matter the length of the pregnancy, the loss of a baby can be an incredibly sorrowful experience.
Often, when people find out they're expecting a baby, they begin to dream about their child and their future as a family. Suddenly losing those dreams because of a miscarriage can be devastating.
Everyone processes and responds to miscarriage differently. Where one person may feel pain or anguish, another will feel disbelief or shame. No matter what you or your loved one feel after a miscarriage, it's important to acknowledge the gravity of the loss, pay attention to your feelings, and allow time for healing.
What exactly is a miscarriage?
Miscarriage—also known as early pregnancy loss—refers to the loss of a baby in the first 20 weeks of pregnancy. Approximately half of miscarriages are caused by chromosomal abnormalities, and, often, a specific cause is never identified.
Most miscarriages occur in the first trimester before the 12th week of pregnancy. While some women have no symptoms at all, many experience abnormal bleeding and cramping when experiencing a miscarriage. Pregnant woman who experience these symptoms should contact their OB/GYN to seek further guidance, but it's important to note that if you notice some spotting, that doesn't necessarily mean you are having a miscarriage.
According to the American College of Obstetricians and Gynecologists (ACOG), nearly 20 percent of pregnancies end in miscarriage. However, health experts believe that number may be much higher as many women miscarry before they even realize they're pregnant.
According to Susan McAndrew, a perinatal bereavement coordinator at Main Line Health, experiencing one miscarriage is not a sign that it will happen again. Many women who have miscarried go on to have full-term pregnancies in the future.
What to do if you miscarry
If you experience a miscarriage, the most important thing you can do for yourself is to acknowledge your feelings rather than ignore them. It's natural to experience a roller coaster of emotions after you miscarry. Listen to your body and be patient with yourself as you grieve.
"I always tell people give yourself time to heal," McAndrew says. "Be gentle with yourself."
Be open with your partner and your loved ones. Talk to those closest to you about your emotions, and don't be afraid to seek help via counseling or support groups. Most importantly, do not blame yourself—a miscarriage is not your fault. In most cases, there is nothing you could have done to cause or prevent it.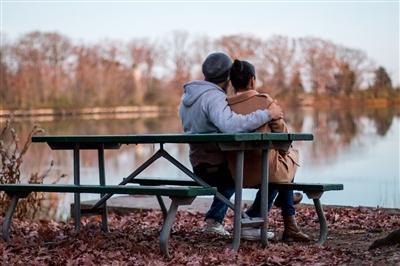 According to McAndrew, it can be helpful to make space for a memorial where you can acknowledge the baby you lost. Some parents find solace from planting a tree in their backyard, building a small garden with a memorial stone, or wearing a special piece of jewelry in honor of the baby.
Giving the baby a name can also help you honor and acknowledge their memory. If you aren't sure of the baby's sex, McAndrew advises using a gender-neutral name.
Take advantage of the resources available from your health care provider. Main Line Health houses an online directory of various books, pamphlets, and other reading materials, all of which can offer insight and support to help you heal.
How to support a loved one who miscarries
It can be difficult to know how to properly console someone who has recently experienced a miscarriage.
McAndrew notes that often, friends and family members will accidentally say the wrong thing in their well-intentioned messages of support.
"I think it's really important as a society that we acknowledge people with those early losses and not say insensitive things like 'You'll get over it' or 'You can always have another one,'" she says. Simple words such as "I'm so sorry for your loss," can be helpful instead.
Phrases like these can unintentionally minimize or belittle the pain your loved one is feeling. Instead, McAndrew recommends offering tangible help, like running to the grocery store, taking them to the doctor, or paying them a visit at home.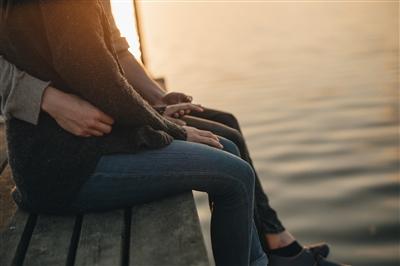 Sometimes, someone who has just experienced a miscarriage will need to say no to events like baby showers or birthday parties for a friend's child in order to allow themselves time and space to cope. In these situations, it's crucial to show your support by refraining from passing judgment on your loved one's emotional needs and decisions.
There is no hard or fast rule for how to cope with a miscarriage. Every person—mother, father, partner, grandparent, or sibling—has an entirely different reaction to the loss of a baby. Pay attention to your feelings, don't be afraid to ask for help, and give yourself time to grieve.
"[The loss of a child] is not something you will ever get over," McAndrew says. "But it is something that will get better over time."
Main Line Health serves patients at hospitals and health centers throughout the western suburbs of Philadelphia. To schedule an appointment with a specialist at Main Line Health, call 1.866.CALL.MLH (225.5654) or use our secure online appointment request form.