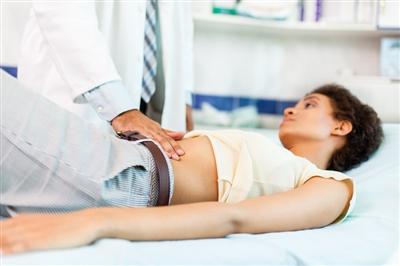 New research published in the Journal of the National Cancer Institute finds that, despite a decrease in the number of colorectal cancer cases overall, the disease is on the rise among young adults.
The release of this research coincides with the beginning of National Colorectal Cancer Awareness Month, and is a stark reminder of the importance of understanding cancer risk factors and screening requirements—regardless of age.
"Colon and rectal cancer have, historically, affected older men and women. But the most recent research shows an increase in the number of adults in their twenties and thirties who are being diagnosed with these cancers, particularly rectal cancer, and this requires doctors and patients to sit up and take notice," says John Marks, MD, section chief of colorectal surgery at Main Line Health and medical director of the Harry Paul Mirabile, Sr. Colorectal Cancer Center at Lankenau Medical Center.
The Journal's research, which studied cancer rates from 1974-2013, found that colon cancer rates increased from one percent to 2.4 percent annually since the mid-1980s among adults age 20-39. Among adults age 40-54, colon cancer rates rose slightly less— from .5 percent to 1.3 percent since the mid-1990s.
Research also revealed that rectal cancer rates have grown more rapidly, and for a longer period of time. For the 39 years encompassed in the study, rectal cancer rates grew 3.2 percent annually for adults age 20-39.
Despite new findings about who exactly is at risk, this research does not shed light on why more young adults are being diagnosed with colorectal cancer. Some physicians and researchers suggest that an increase in processed foods, obesity and sedentary lifestyles has contributed to cancer risk.
"Lifestyle is an important risk factor for many cancers, including colorectal. Although we don't know yet if that's tied to the rise in colorectal cancers in young adults, you can improve your colorectal health by incorporating fiber into your diet, limiting processed meats, quitting smoking and maintaining a healthy body weight," says Dr. Marks.
Until further research is available, Dr. Marks encourages everyone—regardless of age or health status—to talk to their doctor about colonoscopy screenings.
"We've noticed this trend in our practice, as well, and—while the study shows an increased risk for young Americans— it doesn't explain why. Screening at age fifty is for asymptotic patients. This research serves as a wake-up call for everyone, regardless of age," says Dr. Marks. "If you have symptoms like bleeding, changes in bowel habits, unexplained weight loss, constipation and diarrhea, you should be screened. These are all possible signs of a colorectal polyp or cancer. Don't ignore them because you are in your twenties, thirties or forties. Let your doctor know because colorectal cancer is preventable when caught early."
If you're noticing symptoms like these—regardless of your age—it's important to talk to your doctor.