When thinking about the care an obstetrician/gynecologist (OB/GYN) provides, you might first think of reproductive health or pregnancy care needs. But that's only a part of what this type of specialist can do for you, explains Jessica Hirsch, MD, FACOG, obstetrician/gynecologist at Main Line Health.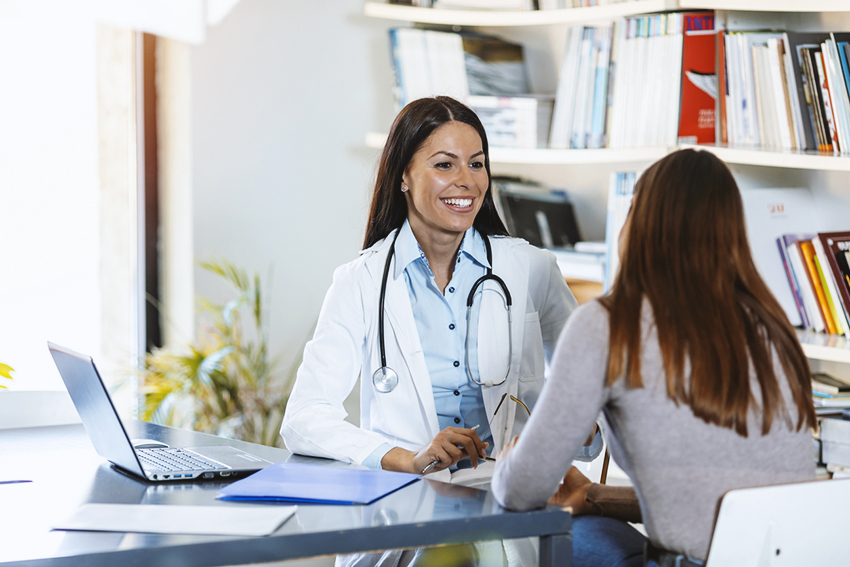 "OB/GYNs are the experts on women's health and well-being at every age and stage," she says.
Your OB/GYN can provide services including:
Well-woman check-ups. This type of visit promotes health and wellness through preventive care including physical exams, vaccines and advice on lifestyle changes.
Screening tests. Your OB/GYN can advise you on how often you should be screened for cervical and breast cancer, as well as for high blood pressure, diabetes and osteoporosis.
Menopause care. See your OB/GYN for advice on managing menopause symptoms and to discuss whether hormone therapy is right for you. They can also recommend ways to protect your heart and bone health.
Urinary incontinence care. Get help for bladder control problems. Ask about exercises to help strengthen your pelvic floor muscles.
Sexual health care. Your OB/GYN is your go-to expert on vulvar and pelvic floor health, birth control, safe sex practices and testing for sexually transmitted infections. They can also address issues such as painful sex or loss of sex drive.
You get the most out of the relationship you'll form together, it's important to choose a provider with whom you feel comfortable and who can fit your needs for a lifetime of care.
So where do you begin? These tips will help you choose your OB/GYN with confidence:
List your priorities
"Before you start your search, think about what's important to you in an OB/GYN and make a list," suggests Dr. Hirsch. "Then you will be prepared to make an informed decision when selecting the right provider." This list might include:
If the provider has experience in a specific health concern you have
If their office accepts your health insurance
Which hospital the provider refers to
If the provider offers telehealth services
If the office location and hours are convenient
Narrow your choices
A good next step when choosing an OB/GYN to contact is to ask your family, friends and others you trust for referrals. Ask what they like about the provider they see. If you're expecting a baby, ask whether the doctor shares your birth philosophy.
Ask questions
Call the offices of two or three providers who interest you. Find out if the provider meets your criteria, is accepting new patients and takes your health insurance. The office staff can also tell you about the provider's education, training and board certification.
Meet face-to-face
Schedule an initial visit with the provider. You'll likely be asked to fill out new-patient paperwork, so be prepared with your medical history and a current list of medicines. After your visit, ask yourself the following questions. Did the provider:
Spend enough time with me?
Make me feel comfortable?
Answer my questions?
Explain things so I could understand?
"Remember, you and your OB/GYN are a team in your health care efforts," says Dr. Hirsch. "It's worth taking the time to ensure you can build trust."
Next steps:
Make an appointment with Jessica Hirsch, MD, FACOG
Learn more about Obstetrics / Gynecology and Maternity Care at Main Line Health
How to support your partner during pregnancy