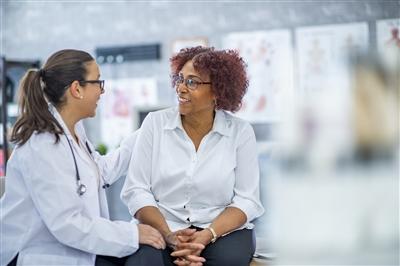 If you had the opportunity to look into the future and see what health risks might affect you, would you take it?
While it's not a crystal ball, genetic evaluation and testing is becoming an important part of providing personalized care and it can give you a better look at how your family health history can impact your health.
What is cardiac genetic testing?
A major factor in a person's risk for heart disease is their family history. Many cardiac disorders can be inherited, included congenital heart disease, arrhythmia and high cholesterol. Cardiovascular genetic testing, offered at Main Line Health, can provide a genetic evaluation to individuals who are at increased risk for cardiovascular disease due to family history, and help them develop a plan to manage this risk through lifestyle and preventive measures.
How do I know if I need cardiac genetic testing?
There are many factors to consider when deciding whether or not to pursue genetic testing. Below, Main Line Health licensed genetic counselor Cristina Nixon, MS, CGC sheds some light on genetic testing eligibility, safety, consideration and the difference between at-home DNA kits and genetic testing performed in a clinical setting.
Watch Nixon's recent Facebook Live chat below to learn everything you need to know about cardiac genetic testing. If you're interested in genetic testing or want to learn more, call 484.565.GENE (4363) or visit our cardiovascular genetic testing and counseling web page.