It's a joke that's been made plenty of times: Men never visit the doctor, and it's only after much prodding from their partners that they find themselves in a waiting room.
But, as serious health issues like heart disease and cancer continue to plague men and women alike, is it anything to laugh at? With a one-in-four risk of dying from cancer during their lifetime, men can't afford to put their health on the back burner.
Below, we explore some of the most commonly overlooked cancer symptoms for men, and why they're so significant.
Cough
A persistent cough can hardly seem like a symptom of cancer. After all, isn't it usually just an indicator of allergies or a cold?
"A cough that lasts for more than two or three weeks, especially if it's not accompanied by other cold or allergy symptoms, could be an indication of a more significant problem. It still might just represent inflammation or infection, but sometimes coughing can be an early indication of lung cancer," explains Paul B. Gilman, MD, a medical oncologist at Lankenau Medical Center, part of Main Line Health.
Make an appointment with your health care provider as soon as possible if your cough is accompanied by symptoms like chest pain or blood when you cough.
"With a one-in-four risk of dying from cancer during their lifetime, men can't afford to put their health on the back burner."
Testicular changes
Just as women are encouraged to conduct regular self breast exams, men should be aware of any significant changes to their testicles. If one or both feel particularly swollen or heavy, or if you feel a lump that wasn't there before, talk to your physician. Changes in testicular landscape could be a sign of testicular cancer, which typically affects younger and middle-aged men. However, a lump in the testicle should prompt a call to your health care provider, no matter what age you are.
Heartburn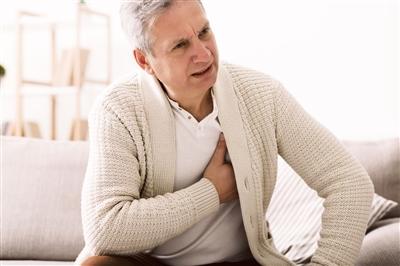 Heartburn or trouble swallowing may be benign, but can also be a symptom of esophageal, stomach or throat cancer. If you're experiencing a burning sensation in your throat or chest that continues for several weeks or longer, especially if you don't usually experience heartburn, talk to your health care provider.
Changes in your bathroom habits
Not many people, regardless of gender, are eager to talk about their bathroom habits. But factors like blood in your stool, difficulty urinating, unexplained erectile dysfunction, or blood in your urine or semen are all signs that something isn't right.
Some men are quick to pass off these symptoms as a result of other causes, like hemorrhoids, or just ignore them altogether, thinking that they'll go away. But Dr. Gilman says that, when it comes to asking questions, sooner is better. "Symptoms like these can be indicative of prostate or colon cancer, which, if ignored, may not be caught until they are in more aggressive stages. Don't wait to ask questions."
Sudden, unexplained weight loss
When most people lose weight, they're excited to see the number on the scale go down. But if you're losing weight unintentionally or have a significant decrease in your appetite and there's no other obvious reason like a diet or major life event causing it, it's worth asking about.
Sudden weight loss or loss of appetite may be indicative of many different cancers and should prompt evaluation by your health care provider.
Fatigue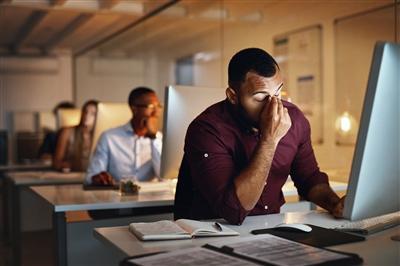 Balancing a busy professional and personal life means you'll be tired every now and then. But if you find yourself feeling:
Gradually more tired throughout the day
More tired than usual
Unable to complete everyday tasks without feeling unusually fatigued
…then it's time to tell your health care provider.
"In most cases, persistent sleepiness won't turn out to be a cancer diagnosis, but you should still determine what the cause is and how you can address it," says Dr. Gilman. "Fatigue may be a symptom of cancer or may be related to the effects of cancer, like anemia."
Pain
This isn't an exclusive list of cancer symptoms; remember: you know your body best. If you're experiencing unusual aches and pains that are different from anything you've previously experienced or if your pain does not respond to treatments that have been effective in the past, talk to your health care provider.
Main Line Health serves patients at hospitals and health centers throughout the western suburbs of Philadelphia. To schedule an appointment with a specialist at Main Line Health, call 1.866.CALL.MLH (225.5654) or use our secure online appointment request form.