As hospitals across the nation continue to care for patients affected by COVID-19, the availability of resources like personal protective equipment and ventilators have taken center stage and become a national priority. These resources are critical to saving lives, and are certainly essential for the health care workers on the front lines of caring for patients during this pandemic.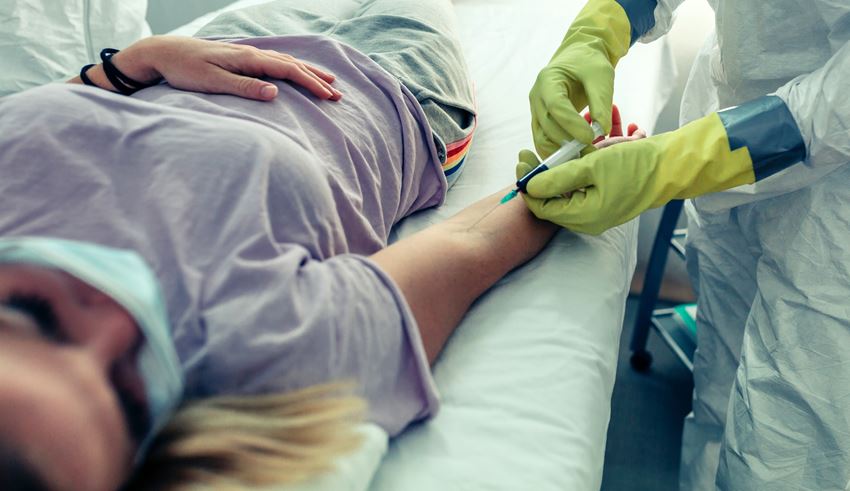 But it's important that we not overlook another important health care need: blood donation during COVID.
Since the start of the pandemic in early March 2020, the Red Cross announced that it needed blood donations. But as state and federal leaders warned against leaving home unless absolutely necessary, not many people were volunteering to give blood.
Now almost two years since most of us heard of COVID-19, the need for blood donations has become urgent—the Red Cross recently announced a "blood crisis"—as foul weather, the omicron variant, and low participation in blood donation have further affected blood donation and pickups.
Pradeep K. Bhagat, MD, medical director of Main Line Health's laboratories, answers some common questions about the critical need for and safety of blood donations during COVID.
Blood donation during COVID: Is it safe?
Individuals who are in good health and eligible to give blood can still leave the house to do so, but with the caveat that a mask is required to enter the building where you donate blood. If for any reason you can't wear a mask, you may be asked to postpone your appointment.
In addition to requiring masks, the Red Cross has put several safety measures in place to protect its staff and donors including conducting temperature screenings and "mini-physicals" on donors when they arrive, restricting guests from accompanying donors and more.
These days, it's normal to think twice about leaving home. But keep in mind that the Red Cross staff and volunteers are committed to providing a safe and clean environment to encourage blood donation. And when you think about it, what could be more life-sustaining than blood donation?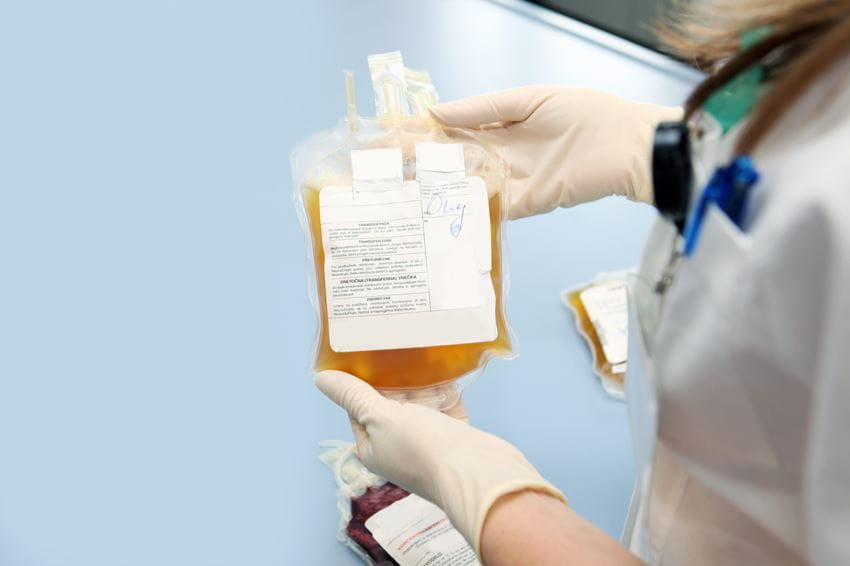 Why is blood donation important right now?
Hospitals rely on adequate blood supply so they can provide blood transfusions for patients after a surgery or injury or for people who have conditions like anemia or sickle cell disease.
Following the announcement of the first COVID-19 cases in the United States, most businesses, including the Red Cross, were forced to close or significantly change their daily operations. Thousands of blood drives across the country were canceled in the interest of donor and staff safety, and because the locations that typically host these events—libraries, schools, community centers—were suddenly closed. These cancellations, coupled with the fact that many people just weren't comfortable leaving home, meant there was an increasing need for blood donations.
That need continues—more than ever.
"Even as hospitals deal with an influx of COVID-19-related cases, there are patients who are coming to us for other health needs, such as trauma. We need to be prepared to care for these patients, and part of that means having blood supply available should we need it," explains Dr. Bhagat.
I've heard a lot about plasma donation. What is that, and can I participate?
There has been a lot of discussion in the news about whether or not convalescent plasma (or simply, plasma) might be used as a treatment option for COVID-19. Plasma is the liquid portion of your blood. It helps prevent clotting and supports immunity by containing antibodies that fight off infections including—potentially—COVID-19.
One investigational treatment being explored for COVID-19 is the use of convalescent plasma collected from people who have recovered from COVID-19.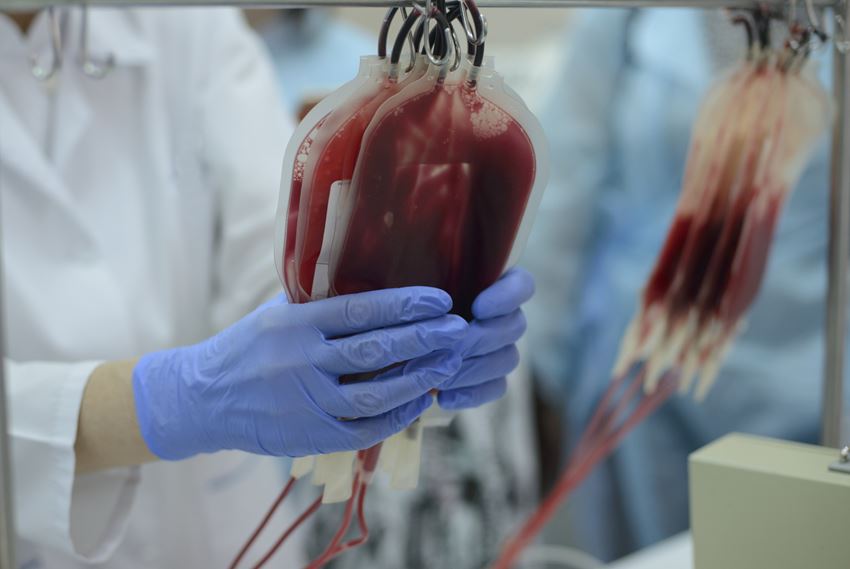 "Convalescent plasma that contains antibodies to the severe acute respiratory syndrome SARS-CoV-2 (the virus that contains COVID-19) is being studied for administration to patients with COVID-19," explains Bhagat.
Although promising, convalescent plasma has not yet been shown to be proven treatment option for COVID-19.
Therefore, it is important to study the safety and efficacy of COVID-19 convalescent plasma in clinical trials. This work is already underway, and the Red Cross is actively soliciting plasma donations.
If you have tested positive for COVID-19, have made a full recovery and are interested in plasma donation, visit the Red Cross website for more information.
Blood donation during COVID: Who's eligible?
The Red Cross website offers more information about eligibility and what or how often you can donate. In general, people in good health are candidates for blood donation.
If you're not sure whether or not you're eligible to give blood, visit the Red Cross website for more information and to find blood drives near you.
Main Line Health serves patients at hospitals and health centers throughout the western suburbs of Philadelphia. To schedule an appointment with a specialist at Main Line Health, call 1.866.CALL.MLH (225.5654) or use our secure online appointment request form.