August is National Immunization Awareness Month (NIAM) and starting August 9, 2021, Montgomery County is making available all required back-to-school immunizations at two public health centers:
Norristown Public Health Center
1430 DeKalb Street, Norristown, PA 19404
610.278.5145
Pottstown Public Health Center
364 King Street, Pottstown, PA 19464
610.970.5040
The vaccination initiative is made possible by the Vaccines for Children (VFC) program, which is federally funded to support children and adolescents who:
Have no health insurance
Have health insurance that does not cover vaccines
Are 0 to 18 years old on Medical Assistance
Are American Indian or Alaska Native
To qualify for the August vaccination event(s), children and adolescents must live in or attend school in Montgomery County.
Tdap and MenACWY immunizations for school
Has your child received a letter from the school nurse indicating they need Tdap (tetanus, diphtheria, pertussis) or meningococcal (MenACWY) immunization before going back to school?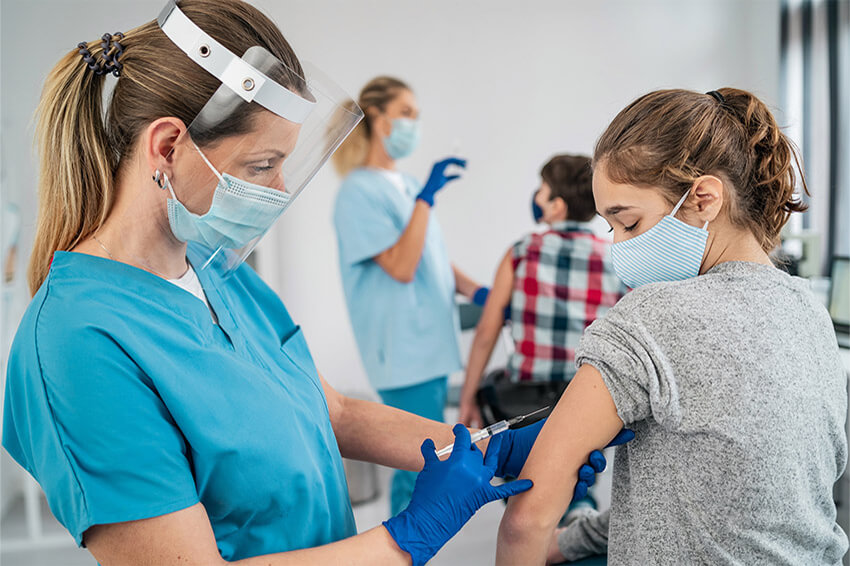 The school-required Tdap and meningococcal vaccines are also being made available at COVID-19 vaccination clinics in:
King of Prussia
King of Prussia Mall (former JC Penney)
North Gulph Road #A110
King of Prussia, PA 19406
Willow Grove (215.784.5415)
Willow Grove Parkside Shopping Center (Former Petco)
2522 West Moreland Road
Willow Grove, PA 19090
Norristown (610.278.5145)
Human Services Center (First Floor, Innovation Room)
1430 Dekalb Street
Norristown, PA 19401
Pottstown (610.970.5040)
Bethel Community Church of Pottstown
575 North Keim Street, Pottstown, PA 19464
For the Tdap and meningococcal vaccines, qualifying children are those 11 years and older who:
Have received a letter from the school nurse indicating need for Tdap and/or meningococcal vaccination
Do not have health insurance OR have health insurance that doesn't cover vaccines
Are 0 to 18 years old on Medical Assistance
All appointments must be made in advance. Call between 8 am and 3 pm or schedule online. New patients must provide current immunization records.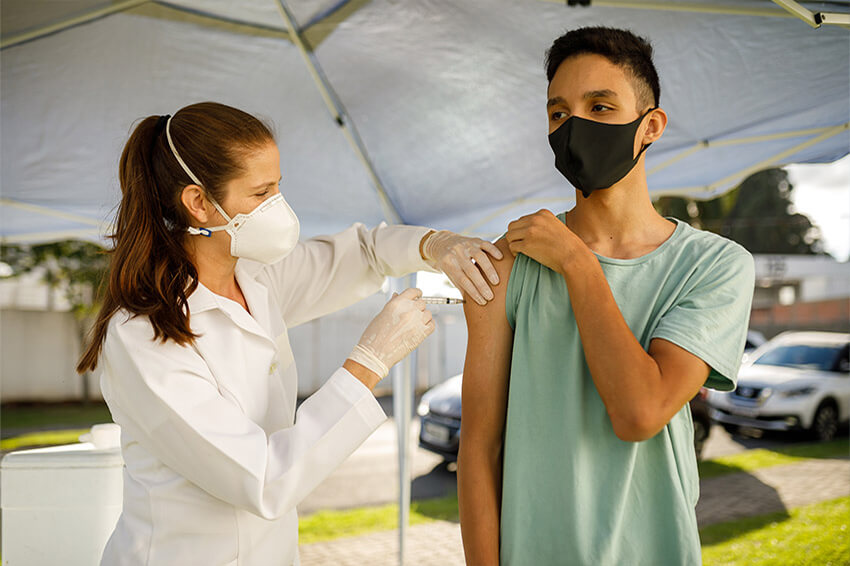 What if my child needs COVID vaccination as well?
Children over 12 years old who qualify to receive COVID-19 vaccination can also get vaccinated at the Pottstown Health Center or Norristown Health Center.
Montgomery County is also offering the Johnson & Johnson one-shot COVID vaccine at several National Night Out events in August. Anyone 18 years and older may receive the vaccination at:
Hatboro National Night Out
Friday, August 13, 2021
Miller Meadow
Located across from 414 S. York Road, Hatboro, PA 19040
5:30 pm to 8:30 pm
Marlborough National Night Out
Saturday, August 14, 2021
St. John's Church
3104 Main Street, Green Lane, PA 18054
3 pm to 7 pm
What you need to know for your back-to-school immunization appointment
Everyone arriving for a COVID vaccination appointment will be screened for signs and symptoms of COVID-19. For the safety of our staff and other patients, please consider staying home and rescheduling if you have had any symptoms within 72 hours before your appointment, such as:
Congestion or runny nose
Cough
Diarrhea
Fatigue
Fever or chills
Headaches
Loss of taste or smell (recent onset)
Muscle or body aches
Nausea or vomiting
Shortness of breath or difficulty breathing
Sore throat
Or, if you have been in close physical contact with someone who has been diagnosed with COVID-19 or you have been quarantining or isolating due to potential exposure to someone with COVID-19.
Please be advised: Per Pennsylvania law regarding COVID-19 safety in health care environments, you must wear an acceptable face mask/covering to your appointment.
No siblings may attend the appointment and only one parent or guardian may attend.
Get more information about Back-to-School Vax.
National Immunization Awareness Month and the importance of lifelong vaccination
National Immunization Awareness Month is an annual observance to emphasize the importance of getting recommended vaccinations throughout your life. Vaccines are a way to prevent serious and life-threatening diseases that affect everyone in the community, regardless of age, race, gender, or economic status.
Keep in mind:
You can help control vaccine-preventable disease. You have the power to protect yourself and your family against diseases such as whooping cough, cancers caused by HPV, seasonal flu, and pneumonia, by getting vaccinated.
Vaccines are safe and effective for most people. Vaccines are the best defense we have at preventing serious diseases and they are highly effective for the majority of people who are eligible for vaccination.
We are still in danger of vaccine-preventable diseases. Many diseases that were once practically eradicated have been making a comeback, largely due to vaccine misinformation. Vaccination has saved millions of lives around the world, over many decades, and it is still the best protection against some of the deadliest and most debilitating diseases on the planet.
During NIAM, we encourage you to talk to your doctor, nurse, or other health care professional to ensure you're up-to-date on recommended vaccines.
Have questions or concerns about vaccination? Get answers from your primary care provider or find one at Main Line Health.