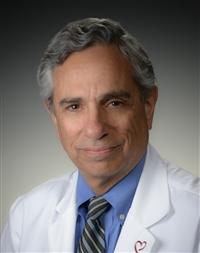 Heart disease is the leading cause of death in the United States, accounting for about one in four deaths, according to the U.S. Centers for Disease Control and Prevention. To learn what a cardiac researcher does to improve his own heart health, we chatted with Peter R. Kowey, MD, Lankenau Heart Institute cardiologist and the William Wikoff Smith Chair in Cardiovascular Research at Lankenau Institute for Medical Research, both part of Main Line Health.
You've been involved in so many important cardiac research studies over the years. What have you learned that prompted you to make changes in your own health habits?
As physicians, we don't spend enough time talking with patients about lifestyle changes to improve health, things like exercising, avoiding tobacco products, weight control, healthy eating and stress reduction. These things often go much further to improve health than drug or device treatments can. So it's easier for physicians to just prescribe medications, because they know some of their patients won't or can't make the lifestyle changes necessary to improve their health.
I know this firsthand. About 20 years ago, when I was 25 pounds heavier, I went to see my internist. I have a family history of diabetes, was prediabetic, and had high cholesterol and high blood pressure. My internist looked me straight in the eye and asked, "Are you trying to kill yourself?" That scared me straight. Since then I've kept off the weight and followed his recommendations.
What are you doing to improve your heart health?
Research has demonstrated the significant health benefits of cardiovascular exercise. For me, I do about 40 minutes of cardio most days of the week. In my home gym, I use an elliptical trainer for 20 minutes and then a rowing machine for 20 minutes. Those are set up in front of the TV where I watch Sports Center. So the TV keeps me engaged, and I don't mind the exercise.
I find that's the key to sticking with an exercise program: You have to find activities you don't hate, because if you hate it, you won't do it. You don't necessarily have to love exercise, but you have to like it enough to do it regularly in order for it to be beneficial.
Also, it has to be convenient. If you join a gym that's a half-hour drive from your house, how often will you actually get there?
Have you made any changes in your food or supplement choices?
I don't limit the range of foods I eat. Rather, I just eat less of those foods that aren't as healthy, such as red meat and processed food, and I eat more healthy foods, such as vegetables and lean protein. Then when I want to splurge once in a while on a candy bar or Tastykake, I can — but certainly not every day. Researchers have learned that when people are too stringent in their diets, they start to feel deprived and then can't stick with it. Again, the goal is a healthy balance.
Research also has shown that not all supplements live up to their marketing hype. Fish oil is an example. Studies done in other countries where people are likely to eat healthier than Americans show the benefits of fish oil to heart health. But in America among people who don't eat healthy, a fish oil pill is not that helpful because it can't adequately counterbalance a poor diet.
What about medications?
Cholesterol-lowering statins truly are miracle drugs. They are effective, cheap and generic, and have changed medicine during the past few decades by reducing or at least delaying the onset of cardiovascular disease. Research has shown that statins should be prescribed for more people, for example, those with borderline high cholesterol. That said, we've also learned that about 10 percent of people can't take statins, because it gives them muscle aches. For that subset of patients, we can prescribe other medications.
How about your stress-reduction practices?
My exercise routine helps reduce my stress. When I travel now, I bring sneakers and workout clothes so I can use the hotel gym. And I try not to worry or get fixated on things. My wife helps in this regard in that she also maintains a healthy lifestyle, and we try to help one another when we have problems. She is a real ally.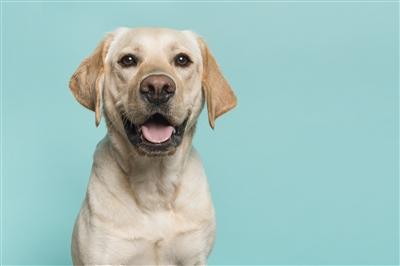 Also, many studies have proven that dog owners have lower stress levels and lower blood pressure than non-dog owners. I can see why. When I wake up, my mind might be racing with all the things I need to do that day, and our dog hops up on the bed and wants to play. That makes me laugh and calms me.
Have you taken any other actions to help improve your heart health?
I made a promise to myself to rely on my internist and to listen to his advice. I get the annual lab work he prescribes for me, and I take the actions he recommends. I have great confidence in him.
Main Line Health serves patients at hospitals and health centers throughout the western suburbs of Philadelphia. To schedule an appointment with a specialist at Main Line Health, call 1.866.CALL.MLH (225.5654) or use our secure online appointment request form.