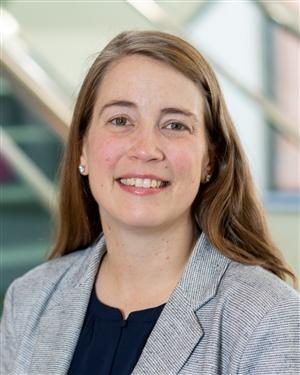 About 96,000 people in the United States will be diagnosed with melanoma in 2019, according to the American Cancer Society, and about 7,200 are expected to die from the disease this year. And while melanoma accounts for less than one percent of all skin cancer cases, it causes the vast majority of skin cancer deaths.
Marie Webster, PhD, an assistant professor at the Lankenau Institute for Medical Research, which is part of Main Line Health, seeks to understand what contributes to therapy resistance and disease progression in melanoma. Her goal is to develop therapeutic strategies to target highly resistant melanomas.
In your research, what have you learned that has prompted you to make lifestyle changes to avoid developing skin cancer?
During my research, I have learned a lot about what causes melanoma, the different types of melanoma, and its disease progression. Melanoma is largely caused by damage from the sun; however, there are other types of melanoma, including acral melanoma and uveal melanoma about which we know less. Acral melanoma occurs on the palms of the hands, soles of the feet and under nails. uveal melanoma occurs in the eye.
"I learned that everyday choices affect my risk of melanoma."
Learning about how aggressive melanoma can be once it becomes metastatic motivated me to pay more attention to prevention. I learned that everyday choices affect my risk of melanoma.
Like most people today, I grew up knowing that I should apply sunscreen when I go outdoors or go swimming outside. But until I started researching melanoma, I didn't truly understand all of the changes in your skin that can be caused by ultraviolet, or UV, radiation. These changes are mostly preventable by limiting your time in the sun during the parts of the day when the sun is at its highest, and by wearing sunscreen, sunglasses and hats.
Tell us more about what you do for skin protection.
I wear sunscreen every day all year round, even cloudy days, as most of the sun's UV light can penetrate clouds. My skin lotion has a basic level of SPF protection, and I wear a higher SPF when I know I'm going to be out in direct sunlight.
Also, I wear a hat and sunglasses when I'm outside for long periods of time. I try to avoid direct sunlight from 10:00 am to 4:00 pm during the summer when the sun is at its highest. I also wear sunglasses to protect my eyes from UV light, so as to reduce my risk for developing uveal melanoma.
Are there any myths about skin protection that you would like to dispel?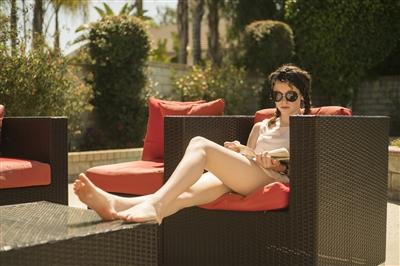 Yes. There is no such thing as a "good base tan." Your skin becomes tan in response to DNA damage caused from the sun. So while you may think you're "simply adding a base tan," you're actually damaging your skin.
Also, many people may not realize that along with increasing your risk of skin cancer, UV light also ages your skin. That can mean more wrinkles and age spots than if you avoided the sun or used sunscreen regularly.
Are there any other steps you take to protect yourself?
I keep an eye on my skin and make notes of any new moles or spots. If I see anything new or unusual, I bring it up with my doctor. I see a dermatologist regularly for skin checks. For me, that is every six months due to my risk factors.
Main Line Health serves patients at hospitals and health centers throughout the western suburbs of Philadelphia. To schedule an appointment with a specialist at Main Line Health, call 1.866.CALL.MLH (225.5654) or use our secure online appointment request form.