It's the debate that's divided a nation: Yanny or Laurel?
An auditory trick is making the rounds on social media and the Internet, and asks online users to listen to the clip and determine whether they hear 'Yanny' or 'Laurel.' Depending on whom you ask the answer can vary.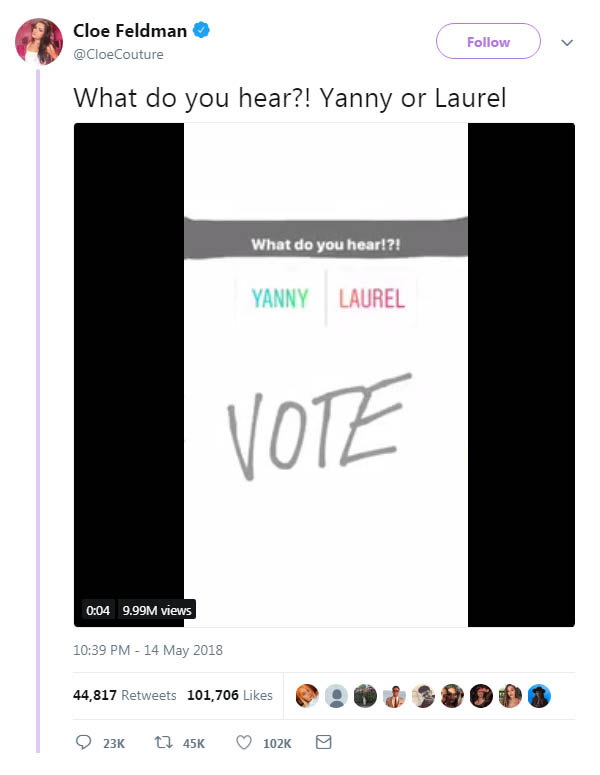 While you might be quick to defend the word that you hear, it turns out there is no right answer to this riddle. The reason for the discrepancy can be a result of several factors including—potentially—hearing loss, says Catherine Marino, AuD, director of Audiology and Hearing Aid Center at Riddle Hospital, part of Main Line Health. "The debate over which word a person hears is an example of how hearing loss can distort an original sound or signal," explains Dr. Marino. "A person with impaired hearing isn't capable of transmitting an exact reproduction of a sound, so people with even mild hearing loss can easily distort a recording like this."
Depending on whether you have high-frequency or low-frequency hearing loss, you may hear one word instead of another.
People who easily hear low-frequency sounds—like a rumble of thunder or a deep voice—may be more likely to hear 'Laurel.' Those who easily hear high-frequency sounds—like a whistle, squeak or screeching fire alarm—may be more likely to 'Yanny.' While this isn't an absolute rule, it may be a factor in what you hear. By manipulating the clip and amplifying underlying frequencies, you may be able to change what word you're hearing.
Of course, this clip alone isn't enough to tip you off to hearing loss. The only way to truly determine whether or not you're suffering from hearing loss is to make an appointment with an audiologist.
"Only a complete audiological evaluation performed by an licensed audiologist can reveal what a person's hearing quality actually is and determine whether or not there is evidence of hearing loss," says Dr. Marino.
Comprehensive care for hearing loss
To find out if you or someone you know has a hearing problem you may want to take our hearing loss assessment or answer our Q&A on hearing loss. For more information on hearing aids read our hearing aid fact sheet. We offer customized hearing aids that are programmed on the computer for an individual's specific listening/hearing needs.
Main Line Health serves patients at hospitals and health centers throughout the western suburbs of Philadelphia. To schedule an appointment with a specialist at Main Line Health, call 484.227.3200 or use our secure online appointment request form>.