President, Riddle Hospital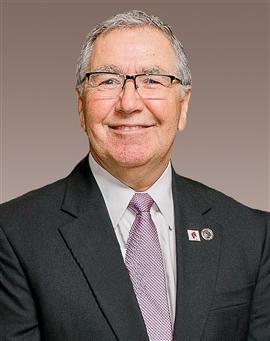 Gary L. Perecko joined Main Line Health as president of Riddle Hospital in March 2009. With more than 20 years of executive health care experience, he came to Main Line Health from Frankford Healthcare System, where he served as chief operating officer (COO).
As president, Perecko focuses on continuing Riddle's mission to deliver a superior patient experience. Under his leadership the Hospital will work to enhance the quality of care and patient satisfaction and provide outstanding services in the region.
Prior to his role at Frankford, Perecko served as president of St. Joseph Regional Medical Center in South Bend, Indiana. He was also COO of Jefferson Health Services, Pittsburgh, Pennsylvania, and executive vice president of its parent, South Hills Health System. Additionally, he was president and CEO at Greater Canonsburg (Pennsylvania) Health System.
A diplomat with the American College of Healthcare Executives, Perecko earned a master's degree in public health from the University of Pittsburgh. He has served on a number of civic and non-profit boards, including the United Way, the Multiple Sclerosis Service Society and Family Hospice.
Perecko, a native of Pittsburgh, resides in Lafayette Hill, Pennsylvania. He and his wife have three daughters.